Bangalore doctor who treats patients and makes people laugh at the same time
Dr Jagdish Chaturvedi wears many hats. He is firstly, a Bangalore-based ENT specialist for most working hours in a day, and then in his leisure time, he is a stand-up comedian. And for 24 hours every day, he is an entrepreneur heading the medical devices startup, InnAccel in Bangalore. He was recently in the news for getting into the list of top 35 inventors in MIT Technology review under 35. PaGaLGuY had a conversation with the doctor, who besides making people laugh, is also reforming ENT practice in the country by introducing small, compatible and low-cost medical devices. Excerpts. 
1. Stand-up comedian and Doctor, How?
Earlier when I started practicing medicine, I used to do a lot of theatre, but medicine got the better of me. I was unable to commit to long rehearsal schedules. Therefore, stand-up comedy and short plays that require just a day or two of preparation works for me and I am able to do these on a weekend every 2-3 months. I try to keep my schedule as flexible as possible. 
2. Is it the reason behind your shift towards private practice?
I moved to private practice as it allowed me control and flexibility on time and schedule. Technology has also helped me a lot in this balancing act. By registering on numerous online doctor-patient mobile applications such as Lybrate, eClinic247, Halodoc, etc, I connect easily with my patients virtually through text and voice consultations. I schedule my appointments based on my availability at my private clinic or at partnering hospitals and perform surgeries on patients who require the same. It allows me adequate time to spend with my engineering and design teams that are co-developing medical devices that I have co-invented along with them. 
3.     What do you like more – Medicine or Comedy?
Acting has been a hobby/passion since childhood, but I have always been interested in pursuing medicine since my childhood as my father is also a doctor (Dr. SK Chaturvedi, Professor of Psychiatry at NIMHANS, Bangalore). He was the source of inspiration for me to get into medicine. While growing up, I found treating patients, biology and understanding the functioning of the human body very interesting.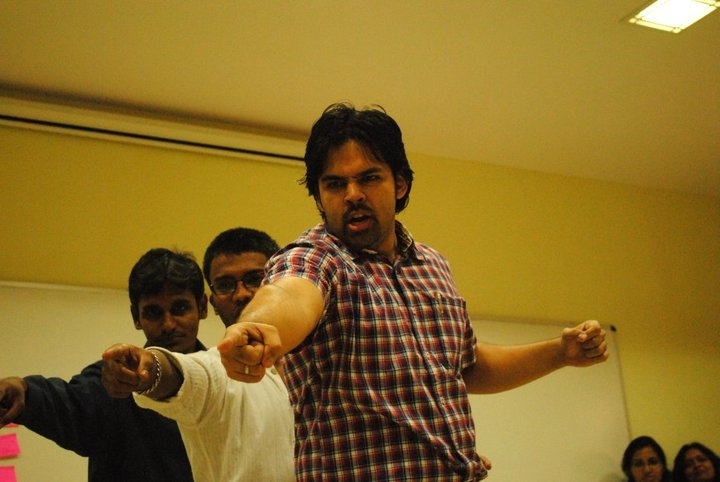 4.     When was the first time that you realized that there is a need for low-cost medical devices in our country?  
While training to be an ENT surgeon at St. John's Medical College Hospital, Bangalore, I stumbled upon a clinical challenge. Far too often, if not daily, I was confronted with patients from rural regions that came in with advanced stages of cancer. Throat cancer, in particular, was going undiagnosed until it reached a late stage and was life threatening, when it need not have.  I realized that many people could be helped and lives saved, if we could develop an affordable solution for better visual examination of the throat in these underserved regions. With the guidance and mentorship of Dr. Ravi Nayar (Ex HoD of ENT Dept. at St. John's Medical College), who nudged me to do something about this problem, I ended up developing my first low-cost device called ENTraview. It is a low-cost hand held device that allows a doctor to conduct an ENT endoscopy and recording easily.
5.     You were recently featured in the list of 35 top innovators under the age of 35 by MIT Technology review 2016. That helps?
Over the last two months since this recognition was announced, I have received a lot of visibility within the medical community in India. A lot of patients and doctors who wanted to know more about the technology have got in touch with me. Doctors from different parts of the country have contacted me to discuss how they can get involved in developing medical devices.
The MIT TR35 recognition has definitely boosted my social media presence, helping me connect with a larger med-tech and healthcare-related following, which can help in the propagation of these technologies within India. I believe this visibility will demonstrate a doctor's role in inventing new technologies and will gather the interest of many other doctors to pursue this path to improve healthcare in India. 
6.     Tell us about your most-useful medical devices?
One of the devices that is being used presently is ENTraview. It is a portable ENT video endoscope recorder that replaces a large, non-portable and expensive Endoscopy visualisation system for assessment. With over 2,00,000 patients screened with ENTraview, this device now promises a novel way to allow doctors to diagnosis and manage debilitating ear diseases.
SInucare, which has been in the market for the last two months, addresses an unmet need faced by patients suffering from chronic sinusitis. Even though many patients are treated successfully by medications, there is a sizable population who do not respond well to medications. These patients require surgery, which is both time-consuming and costly. Patients often avoid surgery and allow the disease to progress for many years until they develop complications in the eyes or brain. SInucare helps to dilate the sinus openings without the need for surgery and hospitalization. It makes the whole treatment more affordable and safer. 
Since the launch in October, 50 practicing ENT specialists in India have been trained in the usage of this device and are using it on their patients to treat sinusitis. This is changing the trend towards providing affordable, safe and effective treatment in the out-patient setting. 
8. What do you think about research presently happening in the field of developing medical devices?
I think this is a great time for medical device innovations in India. Systems are falling in place. With Make-in-India and Make-for-India, there is enormous Government support through grant funding and incubation facilities. Doctors are becoming more open to inventions and creation of new solutions. I believe in the next 2-5 years, India will be recognized as a leading med-tech ecosystem with the development of high quality and affordable technologies for India and emerging markets. 
Although the situation at the moment is favourable, we need more awareness for the process of identifying needs and development of India-specific technologies. This will improve the current med-tech ecosystem in India. Along with this, we need better academia and industry partnerships as well, which will help accelerate the development of new technologies in India.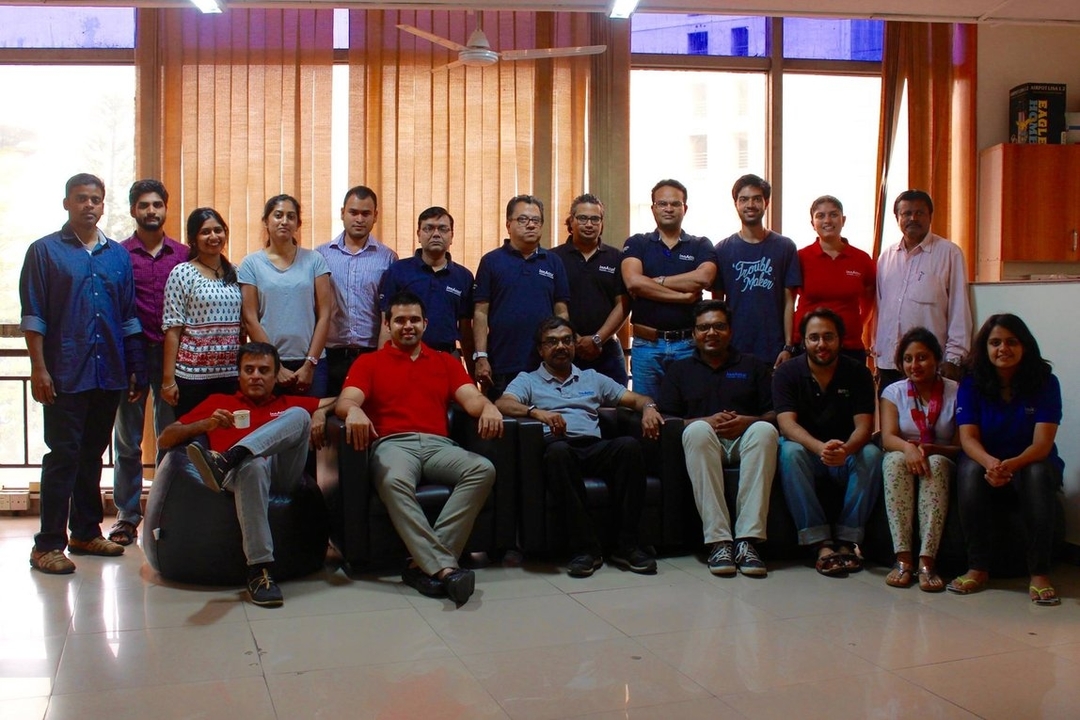 9. What are you working on next?
I am presently working on EustaCare, which is a Eustachian tube visualisation and dilation system, that aims to reduce the burden of chronic ear diseases and hearing loss. These technologies will address the lack of out-patient procedures in ENT treatment at the rural and semi-urban set-up. The patients will be able to receive care faster, safer and in an affordable manner. It will also allow doctors to treat larger volumes of patients without limiting them by the availability of operation theatres and hospitals.