AIIMS MBBS 2017 toppers talk about living the dream; share their journey with PaGaLGuY
Today, the All India Institute of Medical Sciences (AIIMS) declared the results for their MBBS programme for the 2017-18 academic year. Currently, AIIMS has six centres across the country and is the most prestigious medical college in the country. It is the dream of medical aspirants to make it to AIIMS, and secure a seat in the MBBS programme.
Today, history was written, when Kota-based Allen Career Institute announced that the top 10 All India Rankers (AIR) are from their coaching class. Four of the top 10 rank-holders shared their journey with PaGaLGuY, and said that their dreams of studying MBBS at AIIMS have come true.
In their own words:
AIIMS MBBS 2017 toppers want to serve mankind
Archit Gupta, AIR 2, from Indore, Madhya Pradesh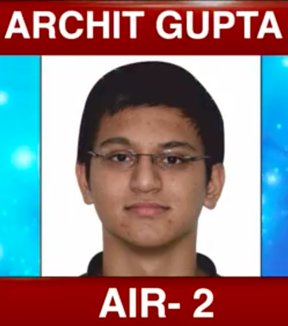 I want to become a doctor, a neurosurgeon to be exact. It is my dream, to serve mankind. I enrolled at the two-year classroom training programme at Allen, Indore. Even after finishing the two-year long hectic schedule I don't feel drained or tired with studies. It was passion for studies that got me AIR 2.
AIIMS MBBS 2017 toppers share their journey
Rishav Raj, AIR 6, from Bihar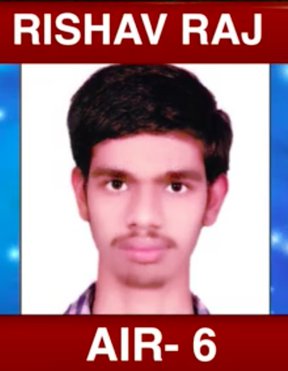 I stayed in Kota for two years. I was confident to secure a rank in the top 10. Apart from six hours at coaching, I self-studied for four to five hours everyday. My father and sister, were my backbone, and the Allen faculty kept us motivated. Classroom learning really helped me, and whenever I got stressed, I listened to music on radio to relax. I am interested in Cardiology, and Neurology.
​
Harshit Anand, AIR 7 from Siliguri, West Bengal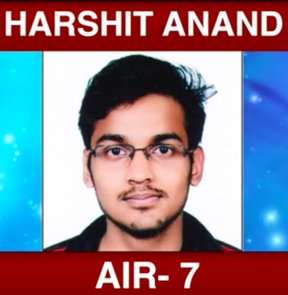 Both my parents are doctors and since childhood, I have observed how happy their patients are. If I can make someone happy day-in and day-out through my profession, I want to the best at it. I moved to Kota for two years, and now I going to AIIMS Delhi. It has been a memorable journey, though difficult at times. I would like to tell medical aspirants to practice Physics a lot and assertion-reasoning questions. We assume that the Biology-based paper will have easy Physics, but it was certainly not the case this year.
For me, quality study is more important than clocking hours. I would set targets and get up only after finishing them. I have solved hundreds of mock tests in the past two years, which is why I secured such a good score. I enjoyed my stay in Kota. I knew how I had to utilise my new found freedom. I bought a smart phone here and used it to my benefit. I used WhatsApp to stay in touch with my teachers' at Allen; we would discuss and solve queries on it.
AIIMS MBBS 2017; Top 10 from Kota-based Allen Career Institute
Abhishek Dogra, AIR 9, Pune, Maharashtra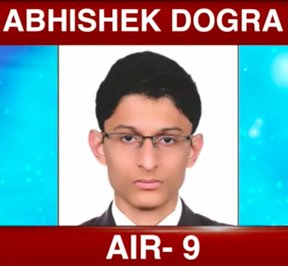 This is everything I imagined it would be two years back. I will go where the wind takes me, Neurology, Cardiology, Endocrinology. My mother is my constant source of motivation. I stayed off social media and used only WhatsApp for solving doubts with faculty. Even before shifting to Kota, I always had a one-track mind. I was confident before taking the exam, because there was literally nothing to lose. I had prepared well for it and I am glad that I could make my parents proud.
Well, I did not follow a strict routine, I studied for six hours at the coaching institutes and then five to seven hours at home, without compromising on sleep. On weekends, I would stretch it to 10 to 13 hours, but not more. I love reading – Sherlock Holmes' series is my favourite. I am also a huge fan of comic books, I read TinTin before all my major exams. I love playing video games, but kept it on a limited level; I would not spend more than 20 minutes on it. My stay in Kota was nothing less than fantastic; the city constantly surprised me, how it revolves around the coaching institutes is simply fascinating.