by a student of 2013 batch. Your does of everything that life at MICA entails.
Read the previous parts in this series here: Part 1, Part 2, Part 3 And now the moment we all have been waiting for, was finally here. The Moment of Truth , as we marketers like to call it. MICA s approach towards preparing the GE/PI results is also very unique just like its process.
New post on MICA Memoirs:
Rockstar music and some beautiful memories.
New post in the blog MICA Memoirs by an ex-MICAn:
Read previous parts of Music at MICA here: Music at MICA: Part - 1 Music at MICA (and Dance): Part - 2 Music at MICA : Rockstar A. Dhunki Laage : Mere Brother ki Dulhan Since I went back to our Auto Dance in the last article, there is one more song (among many others of course) without which...
MICA Memoirs presents: The Poetic Encounter
Subscribe to MICA Memoirs for all things about MICA: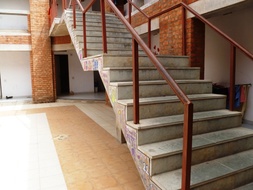 On this particular night, the weather was nice, day had been sunny and my health was showing signs of improvement. Like every day, when the night fell upon us, lights went out and we all gathered for our next lesson in becoming a true-blue MICAn.
Isn't this we always want to know? A typical (not really) day in an MBA's life. MICA Memoirs presents: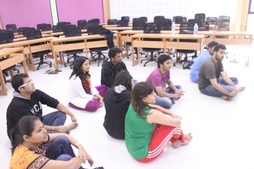 First alarm goes off. I am sleeping blissfully, unaware of worldly problems like the shrill beep of an alarm. My roommate wakes up reluctantly (and possibly cursing me under her breath and I can t blame her for that) and murmurs to shut it off.
Does your B-school have a Dating Game? MICA does.
Find out in the latest on MICA Memoirs:
MICA Memoirs going on Blind Date:
For a virtual tour of the campus, just click here :

The MICA 360 tour!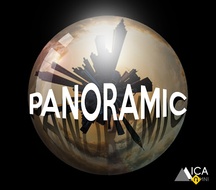 The MICA 360 Tour (36 photos)