Guys, All who have been shortlisted for ISB 2015, please join for discussions on the same and other colleges.
Guys,
All who have been shortlisted for ISB 2015, please join for discussions on the same and other colleges.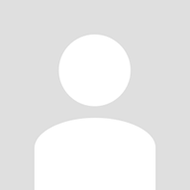 Google Drive lets you store up to 15GB of your stuff for free, access them from anywhere, and collaborate with others.
This spreadsheet is partially updated, those who haven't yet..please do so..
Hi Guys
We are in the same boat and probably this is the worst boat to be in. Waiting till February/ March will be painful.
I wanted to check, that can we also apply in R2? I know it sounds a little vague but that is the only proactive step I can think of right now.
Let me know you thoughts and plans.
If we go through the waitlist on the Google doc, it seems that diverse profiles having scores of 670-700 have been waitlisted....Do not know the logic though....
All this is sure teaching me the virtues of patience though:)
Thanks a ton @Llewellyn75 , your feedback and time is much appreciated !
two whole months before the wait list results are out 😠😠 wish all the members of this group get an admit!!
What do you think Puys ..what are our Chances ??this pain is excruciating .
@Llewellyn75
sir :I know I have asked you before too but can you suggest (seeing the current scene as of today )what exactly is the chance of getting through ?
This long wait from November is so agonizing 😞 😞
hey guys has any of your statuses disappeared on the application portal today? Mine did. It used to read Waitlisted and now nothing.

Hey Guys...What is the current status? How many have been offered admission/Still WL with no change/Dinged?
So wat is the final conversion ratio here??? @Llewellyn75 any thoughts??
Free DING Analysis for R2 Starting Monday 9 am.

Please write in with your request via mail and if you have been interviewed please ensure you include a detailed account of the ISB interview.

If you had taken up the Free Chance Analysis no need to resend the application PDF but if you had not then please send me you application PDF.

The Subject of the mail should read R2 Ding Analysis With or Without Interview.


Send your mails to llewellyn75 at gmail dot com.

Wish you all the best...

Llewellyn Desouza