@hiteshpratap
 Happy Birthday!!
happy birthday bro!! njoy :drinking:
jhola sir ka bday
happy birthday @hiteshpratap....have a fab year ahead 😃 aur haan class mein kyu ni aaye itne din se
Happy bday Rosy lips
Birthday
Happy Birthday
Bhagwan kare is baar beyjuy Byju classes apna kamaal dikhaye and ye CAT ke kisse khatam ho apke is saal
Wish you a happy year 😃
happy BDay. have a great year ahead.
many many happy returns of the day bro !!!!..wish u all the best !!!
Happy birthday hippy sir!! 😁
Happy Bday Hitesh Pratap aka QA Wale Sir Ji
(
Sir aap to god ho
)
Bday Without Drinking
Never Possible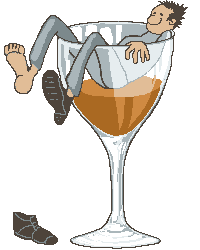 I wish aap aaj is Style me Piye 😁
and its a party time
Party de Dena 😉
@hiteshpratap
🍻 God bless yara 😃
Happie budday my buoy....
hpy budday yaara :happybirthday: loads ov wishes have a blast :w00t:  :drinking:
Wish you many more happy returns of the day
@hiteshpratap
.. With your favorite Smiley - ' 😐 ' I and We all PG friends Wish You Many Many Happy Returns Of the Day.. Mere PG k Bhai..
Have a great, fulfilling and memorable year ahead ! 😃
happy birthday.........:happybirthday: SMITAMBA 1st yearGU
Happy Birthday..:) Lots f luck and wishes..enjoy..:):grin: