Please share your WAT/PI experiences here

Someone frm new shortlistwho faced interview board, plz share his exp
25th Jan Afternoon AWT Topic:Students' union should not be affiliated to any political parties.Affiliation to political parties is the root cause of violence,unrest and disruption in academic ambience.Is the argument strong?
(Panellist,P1,P2: both young (50-)
M:me)
P1: Asked something about my name.
M:Answered.
P1:What do you do?
M:Explained in detail.
P2:Asked me to explain some technical terms I used.(Sour and sweet crude)
M:Done.
P2:Implications of content of sulphur in refinery design.
M:Answered.
P2:Why remove sulphur?
M:environmental norms etc etc.
P2:specifications only for diesel?
M:both petrol and diesel.Jet fuel etc also have other specifications
P2:Any regulations in india?
M:Bharat stage and euro
P1:Why have you left this blank(in the form)?
M:Number of people i work with varies from 0 to 20+
P1:Do you like to work alone or in groups?
M:Depends on assignment.
P2:Which was the last project where you worked alone?
M:answered
P1:Was there ever a situation when you wanted to work alone but were made to work in a group?
M:Not yet.
P2:Are you allowed to ask for a change(from teams to individual)?
M:NO
P1:I always had this question.Can you explain the difference between a Chemical Engineer and a Chemistry Graduate?
M:That's a very good question 😛  , then explained .Some questions asked based on the explanation by P2
P1:Tell what's the major news in the oil and gas industry these days?
M:Death if Saudi King
P1:How does that affect the oil and gas sector?
M:Saudi's policy in OPEC regarding production cuts etc.
P2:what is OPEC's stand?
M:answered
P1:asked about shale boom?
M:answered.
P2:What other news do you follow?
M:nothing specific
P2:Politics?
M:Yes
P2:What do you think about mandira bedi joining(smiles)
M:That's most probably because of the Joke that's going around.
P1:I have not heard it maybe he has.
P2:(Laughing)Ok Tell about kiran bedi.
M:talked about her previous stand against BJP and now an u turn etc etc.
P1:What do you do other than work?
M: think about fundamental philosophical questions.
P1:that's not hobby.
M:Yes it is .It's very interesting.
P1:do you blog about it?
M:No but i do read a lot.
P2:Give an example
M: existence of free will,how it seems we have it but there is hard logic to prove otherwise
P1:Explain
M:(Picked up a pen from the table and dropped it back.) it seems like i dropped the pen because i wanted to .its only intuitive to think in that direction but physical determinism would say i was destined to do it.
P1:How were you destined to do it?
M:Explained how if we know the initial conditions(Big Bang) and the fundamental law of nature(Theory of everything) we can determine everything that is going to happen at any T=t0.
P1:Theory of everything is just a speculation.
M:No it is not.Infact most of the physicists believe in it.
P1:Name few of them
M: named
P1:Ok thanks .We are done.

PS:please ignore the typos
also no candy or toffee or anything else offered
Verdict: CONVERT
IIM Ahmedabad Interview Experience
1st Feb 2015, 1.30 PM, The Orchid Hotel, Mumbai
WAT Topic
"Many bollywood movies grossed more than 100 crores in 2014. 2014 was a golden year for Bollywood."
Analyse the statement.
(300 words, 30 minutes)
Personal Interview

I was the 5th person in the third panel. 2 people in my group were absent so I was the fourth one to be interviewed.
Interview began at 4 pm and lasted for 15 minutes only(Don't know what to make of it) I don't remember everything, writing some of the points here.
2 male professors in the panel. Both around 50 years old. They were smiling throughout the interview.
P1, P2: Professorsb, K: Yours truly. 
P1 opened the door and asked me to come in.
P1: Tell me about yourself.
K:....
P1: You should have gone to IIT Jodhpur since it is closer to your home, why Bombay?
K:..
P1: For a right circular cone of given radius, find the radius of the cylinder with the max. volume which can be fitted in the cone.
K: (Made a function and explained but the answer was wrong.)(Nervousness got the better of me).
P1:  How can you be sure that after differentiating, you will get the max. volume only?
K: Double differentiate and check the sign.
P1: Any intuitive method.
K: Minimum volume will be zero, so that will be maximum only.
P1: Okay. (turns to P2 and says that he may ask now).
P2: What do you do in your free time?
K: Read books.
P2: Last book you read?
K: India After Gandhi.
(Author's views, Bangladesh history, Kashmir troubles, other books of the author).
P2: Any fiction book you read recently.
K: Sherlock.
P2: Short stories or novels. Which is your favourite one?(He had read the books)
K: Short stories. The red-headed league.
P1: Ok, what is it about?
(Narrated the complete story for 4-5 minutes, P1 loved the ending and started laughing).
P2: Do you read newspapers? Which section is your favourite?
K: Yes, Mint and DNA. Just go through the headlines, no favourite section.
P1: Recently I read that common man is deprived. Do you know anything about it?
K: In what reference sir?
P1: You tell me.
K: RK Laxman!
P1: How is he related to the common man?
K: (explained)
P2: Ok, we are done.
P1: You may take a toffee and leave.
K: Thank you sir.
Overall, a generic interview. No engineering acads, not much of current affairs, zero HR. Messed up one question. I am worried about the interview lasting for only 15 minutes. Let's see. 😃
How would I rate myself?
Preparation: 4/5
Performance: 3/5
Verdict: CONVERT
any facebook group link for IIM A?

Guys please post your experiences here. It would help others a lot.
Hi Puys and Pals.. I have the following query.. Will be grateful to the replies 
I have switched 2 companies and have 42 months experience-- 5+31+6 months.
What is the probability that the Work Ex questions will be asked mostly from my most recent job (6 months) and the probability that the majority will be asked from the one where i had spent the maximum time (31 months). 
Thanks in advance.
Feb 7, 1:30 PM
AWT Topic- Some social workers argue that LARR ordinance is not good. Analyse (aur bhi katha thi, but short mein itna hi tha.....)
PI- Two panelists (Ab ye ni yaad kisne kaun sa poocha, so lets merge the panelists to P)
P-So, you are from IIT? Which company is this that you are working in?
Me- I gave the name once again..
P- Which is the company that you earlier worked for?
Me- Gave the name
P- Responsibilities in 1st company
Me-Told, focused towards business development part
P- Y u switched to current company
Me- Sir, its because of better inline opp. I also took paycut because i wanted to move to this and money is not a factor for me 
P- Responsibilities in current company
Me- Told
P- What projects have you done
Me- E-commerce, Plywood, Radio Taxi..... etc etc
P- Why you wanted to work in startup (my overall experience is in start-ups only)
Me- Learnig hoti h, ye sab gyan diya
P- Kya leaning thi last company se
Me- Client handling, expectation management........ more gyan
P-So, u said e-comm. Kya chal rha h e-comm mein.
Me- Told the trends
P- what was your project? Explain karo kaise kia
Me- Explained
P- So what do you think, where e-comm is heading?
Me- Compared SD with AZ and FK and more gyan ki market is heading towards this and that..........
P- Itne bade client ne itni chhoti company ko project kyun diya
Me- Company's USP bata di, short turnaround time h, costing kam ho jaati h etc
P- You have worked in very different sectors. Mechanical mein interest nhi tha kya
Me- No sir, (I thought jyada bond ban liye),, sir, actually, i hadn't thought that through that whether I want to continue in mechanical. Once I did, I left my offer of jindal steel and went for start-up
P- (To P1, i extensilvely remember this) Apparently Jindal ne bulaya tha. (Turns to me) Why you chose mechanical?
Me- Safe and secure and best option available
P- Where are you from?
Me- Gorakhpur, although lived in many cities
P- Howzz your journey been from birth place to current city that you live in?
Me- Sir, its been.... (cuts off)
P- Compare Bangalore and Noida
Me- Sir, being a north Indian, I do have inclination towards noida, sir I am including Delhi in it. (Then, I gave 3 points in favor of bangalore)
P- (laughs)are to fir Delhi mein acchha kya lagta h tujhe
Me- For me, its more of nepotism. although delhi ki sadak jyada chaudi h and traffic smooth h (should've also said Delhi is cheaper)
P- (makes face and doesn't agree) to fir apna start-up kya dilli mein khologe ki I like delhi, so I'll work there.
Me- No sir, my personal attachment if enters in my business, fir to ho liya business, I wouldn't be able to grow
P- hmm.. lets talk about your essay.. why are you so pro-capitalism. Here, they gave like 3-4 scenarios how they would replicate this to my sector and force me out of my sector. One of them was, if I decide ki consulting band karo aur fauz mein daaldo sabko, how bout that? I will train you, would you go? Aise kai situations they gave..
Me- (At last) Sir, we need to analyze the scenarios that you are giving me. From 30000 sqft (darr k maare square lag gya) above the ground, it looks same but we will need to go in detail to understand them. I wouldn't be too sure whether they are same.
Thank you..
*** This is a long one***
Feb 8 , 1.30 PM
Monarch Luxor, Bangalore
There were 6 panels. 7 per panel. We were asked to sit in a big hall. I was the sixth in my panel. Around 1.50 pm we were asked to go for WAT. WAT happened in front of our panel in the interview room.
My Panel : One Middle aged Sir (P1) , One foreign Lady (P2)
*WAT Topic* (Not able to recall correctly) : There are two types of Work. The first needs an application of force and it is unpleasant. The second one gives direction to the first one and it is pleasant. Some blah blah. Some conclusion based on that. Then there were questions about the argument, its validity, blah blah.
My Performance : 2.5/5. Didn't mess up. But was not able to write a good essay.
The first 2 interviews in my panel went really quick. 3rd and 4th one also had a relatively shorter interviews compared to other panel. But still felt like an eternity till my turn. P1 calls out my name and asks me to come in.
I walk in and wished the lady first 😃  and then the sir.
P1 : So Aravindh, Tell me about yourself that is not there in form.
Me : ( This was a wonderful question. I could have answered in millions of ways. But still failed to utilize it 😒 ) : Spoke about my puzzle competition wins and how that helps me with my current work. How i was a coordinator in NSS. Other major things, I have mentioned in the form
P1 : So, that is it?
Me : Major achievements I have mentioned there. (Could have answered this better 😒 )
P2 takes over
P2 : So, what do you do in your free time?
Me : (Suddenly remembered that I could have spoken about my hobby) Reading High Fantasy fiction books
P2 : High Fantasy? Favorite Author?
Me : Explained in detail about High fantasy.Difference between high and low fantasy. Spoke in detail about the various types. Gave examples. this went on for a minute and a half.
P2 : Oh! This is high fantasy. I never knew about this - Looks at P1 and he also nods
Me : 😐 

P1 takes over
P1 : So what else you read?
Me : Occasionally I read other kinds of fiction too. I recently read Surely, You're joking feynmann
P1 : It is Surely you're joking Mr. Feynmann
Me : yes sir, Mr.Feynmann 😰 
P1 : Have you read any other books about him?
Me : No. Then explained why I liked that book.How I could relate to it. How it gives a different picture about a physicist etc
P1 : How? How is it different?
Me : Feynmann did many other things apart from Science. For instance in brazil he learnt samba. Then he picked up drums.
P1 : Bongo drums?
Me : Yes, Sir
P1 : Do you know about a controversy where he was against putting a photo of him in a book cover where he is playing drums?
Me : yes sir, Read about it but I can't recall
P1 : Okay okay. What are Feynmann Lines?As you are an Engineering Physics student, you could explain it better.

Me : Omg  😨 ( Realised my mistake about bringing in Feynmann ) Started explaining how it is used in Quantum Electrodynamics. Tried explaining about QED. How QED is a important thing in modern physics. How it explains unexplainable phenomenon in Quantum Physics. Could not give a completely convincing answer. Asked his permission to explain it in paper. Drew a diagram with an electron. Told him how electron goes back in space and time and interferes with itself. Something about Young's double slit experiment.
P1 : No, no. It does not make sense. How could an electron travel in time. It all seems magic to me. I am not able to understand the theory
Me : yes sir, Quantum mech is complicated and confusing. Many scientists have different viewpoints. This is just one such explanation P1 : You mean to say that the electron travels in a parallel world and interferes with itself. Seems not plausible
P2 : Oh! This is what high fantasy is. You are mixing up Fantasy and physics here. Parallel universes and multiple worlds.
(P1 starts laughing)
Me : (Woah 😰 ) No Sir, Parallel world explanation is just one such representation, we have many such theories. Started explaining him about Schrodinger's wave equation. How a particle loses it wave nature when we try measuring it. How a particle could be at different place. How parallel worlds are just solutions to an system of equations.
P1 : Ok ok. I don't want to go too much into theoretical physics. ( He looked tired 😐 . I was relieved a little bit )
P2 : What do you do at work?
Me : Let me first explain about my project. Explained it. Told them about Hawaii and Vermont state governments.
P1 : Draw US map and mark Hawaii and Vermont
Me : Drew an approximate map of US. Marked Alaska and Canada.Marked approximately Hawaii and Vermont. Told them Hawaii is a small set of islands. Vermont is a small state, a tourist place. There are 50 states in US. Then explained about my product and about different insurance programs in US. Three major types. Federal Poverty limit. Medicaid, APTC, Pregnant women etc etc.
P2 interrupted in between and asked some doubts. Explained her somehow. This went on for 3-4 minutes.
P1 : Okay. How does insurance companies determine their premiums?
Me: Sir, In my product, Health insurance companies register themselves. People compare and buy. So they wont charge a high rate.
P1 : No, no. I am asking how it is determined.
Me : Sir. give me some time to think through. Asked his permission to explain in paper. P1 and P2 lean forward. I just wrote Health insurance. Initially stated that the premiums the insurance company receive is their income. Something about not all people die and the companies not required to pay them back. What type of insurance premium?
P1 : anything. Life or accident. Sometimes insurance companies invest in other places.
Me: (Suddenly remembered that). Yes Sir, they invest outside. I have an insurance too. Let me think from that point. Was fumbling a bit.
P1 : Do you think it has to do with probability?
Me : ( God. Finally ) Yes sir. I am a 23 year old guy. I have an insurance for xxx. I pay xxxx per year. I have a low probability to die. But for an old person with medical history has a high mortality rate.High probability to die. Have high premiums. It depends on multiple factors. When I took an insurance application, they asked all types of questions like whether I smoke, do i have previous medical history etc and decided my premium.
(P1 still wasn't convinced)
Me : Sir I pay xxxx every year. I have to pay till when I am 70 year old. the money I pay now will worth a lot by then. The premium I pay every year will worth a lot during my final year.Based on that premium is determine. Tried bringing in future value of money. I was not sure about my answer.
P1 asks P2 whether she has any questions or not
P2 : So do you know any such scheme in India?Health Insurance?
Me : (I didnt know. I was thinking a lot.) Could you repeat your question? Do you mean to know whether we have something for poor people?
( P2 nods her head )
Me : (Thought for a while. Nothing came up. Suddenly realized about one health insurance scheme in TN.)
Sir , I don't know about central govt plans. We have LIC india.
P1 : (interrupts)No no. She asked that question.
Me : (😰 Apologized and continued to P2) I don't know any central government schemes. But When Karunanidhi was the CM of TN, he introduced a plan for Needy people. Explained the name in Tamil. Some income below 2 lakhs or something ( Actual one is 72000 ) will get free medical benefits.
P2 : Do you know about RS something? ( I could not recall)
Me : No ma'am. Don't know.
P2 nods at P1 and asks whether he has any questions. He shakes his head.
P1 : Yes Aravindh. You may take a toffee and leave. Me : (Took a toffee). Thank you sir, Thank you ma'am.
*My performance*: I failed to answer some questions better. Not sure about how correct my explanations are. It may be totally wrong. I tried giving coherent answers most of the time. As every IIM A interview goes, I was not able to predict how it went. Screwed up Acads questions. Did OKish in work ex related questions. Now the long wait starts.

Feb 8, 1:30 PM
Monarch Luxur, Bengaluru
WAT started at 1:58 PM. 30 min time. 7 people in panel.
WAT Topic : There are two types of Work. The first one needs the person to apply force on the object to move it. The second one is to ask someone else to do it. The first one is unpleasant and ill-paid while the second one is pleasant and happily paid. The second one has an unending extension... it can be an advice or an order.blah blah.. According to the author, as human beings, for perfect happiness we should aim for the second type of work. Discuss the robustness of the author's view or criticize.
Performance : 2.5/5
Interview : 2 Panelists - 1 old (P1) and 1 young (P2) and Me (M)
Started at 2:45 PM. I was 6th in my panel. So my turn came at 5:30 PM. While waiting I was told that no one is coming out of my panel room smiling. Maybe they used all of it inside !!
P2 opened the door for me and I greeted him with a smile.
P1 looked like a peaceful 'Veeru Sahastra Buddhe' sans the long hair.
P1: (Before I could even take my seat) So you are an Architect ! What is this 'Total Environment' ? (looking at my interview form, current employer)
M: Sir, Total Environment Building Systems Private Limited. It's a real estate firm. Told the vision of my firm.
P1: What is the difference between a sketch made by an artist and a drawing made by an architect ?
M: Told that the artist's impression is of aesthetics and geometry and proportion but an architect's drawing has to incorporate functional aspects, constructional feasibility, client's requirements and budget on top of following ergonomic proportions and aesthetics.
P1: You didn't mention safety. Isn't it important ? Maybe I should visit your home to see if it is safe enough.. (starts laughing)
M: Yes Sir, safety is a primary concern in any design. No amount of any other aspect can compensate for it. explained. Discussion extended into Barrier free design.
P1: So among all the things taken into account for designing a building, which is the most critical ?
M: The Cost.(P1 immediately smiles and approves) The budget available for a project sets a guideline for the type of materials used, level of complexity and detailness of design.
P1: What is your work in your firm ?
M: Explained my roles and responsibilities and the way my firm works.
P1: What to do if the structural feasibility is against a design but I want to keep the design and still not compensate on the safety/aesthetic aspect ?
M: Sir, we will have to think of alternative structural solutions for the design which do not harm aesthetics that much. Explained with an example of a cantilevered floor.
P1: What do you like about IIM A architecture ? Who designed it ?
M: Sir the exposed brick facade and the grand brick arches supported by RCC tie beams. Designed by Louis I Kahn.
P1: What other buildings has L.I. Kahn designed in India ?
M: Sir, he hasn't designed any other building in India except IIM A.
P2: Is using exposed brick good for Indian climate ? Why do we use plaster ?
M: Using exposed brick gives the facade a distinctive natural colour palette as each brick weathers in its own beautiful and unique way. A plaster layer which is typically 15-20 mm protects the bricks from natural elements- rain, snow. In its absence, though aesthetics is increased, the life of the building is reduced. But if we use the another brick layer as facade-only, then its all right.
P1: But that will increase the cost right?
M: Yes Sir, my firm also uses brick facades and the increase in cost is not a major problem. It is compensated by a higher charge for the building units. P1 and P2 start laughing.
P2: So, how do you determine the life-span of a building ?
M: The quality and type of building materials and changes in surrounding.
P2: Have you visited Delhi ?
M: No Sir.
P2: Jaipur ?
M: No Sir.
P2: Mysore Fort ?
M: No Sir.
P1: (to P2) Does not look like he has travelled a lot. Mostly Patna, Kharagpur and Bangalore, to which P2 smilingly says "we will come to Patna, dont worry"
P2: What is the oldest name of Patna that you know ?
M: 'Pataligram'. There is a legend about a mythological king 'Putraka' and wife 'Patali' and Putraka magically conjured a city for Patali and named it 'Pataligram'. To commemorate their first-born child, the city was renamed 'Pataliputra'.
P2: How old is Patna ?
M: (unsure) Sir I think it was in the BCs. Around 400 BC Sir. P2 smiles. I later checked the actual answer to be 490 BC.
P2: Why was Patna so important in history ?
M: It was the regal centre for many dynasties- Mauryas, Guptas, Mughals. Being on the banks of the Ganges it had fertile alluvial soil and provided access to water transport and a good strategic location in north-east India.
P2: What did Mughals bring to Indian architecture ?
M: Geometry and symmetry, domes, large vaults and use of elaborate gardens.
P2: Give a good example.
M: Taj Mahal built by Shah Jahan. It is a UNESCO world heritage site and one of the 7 wonders of the world.
P1 & P2 in chorus : Is it one of the 7 wonders of the world ?
M: (in doubt now, cursing myself for blurting out extra information)
P2: Is it one of the 7 wonders today, as we speak ?
M: Yes Sir.
P2: Are you sure ?
M: Yes Sir. (P2 smiles)
P2: What do you do in your free time ?
M: I am a good Badminton player and I read about and watch lots of documentaries about nature, science and the universe.
P2: Do you know about space too ?
M: Yes Sir.
P2: What is a Nebula ?
M: A Nebula is a mass of gases, dust and other elements where stars, solar systems and galaxies are born.
P2 now looks at P1 to see if he wants to ask me any more question.
P1: Thank you. You may leave. Please take a toffee. (I choose an Eclairs) Also take a cookie. (There was a plate of cookies too)
M: To both P1 and P2: Thank you, Sir. I leave.
It was a short interview. Don't know what to make of it. About 15-20 mins I suppose. No acads asked. No current affairs asked. No grilling on hobbies. No HR questions.
Profile:
CAT: OA:99.97, QA:99.96 & VA:99.81
Graduation: IIT Ropar, Computer Science, 2013
Work Ex
: 18 Months, Software Engineer
Date&Time: Feb 8, 8:30 AM
Venue: Monarch Luxur, Bengaluru
WAT: Telecom sector is planning a toll charge for Voice-over-internet and messaging applications like Skype, Whatsapp, Viber, since they have huge investments and infrastructure cost unlike these apps. 
Asked to analyse the reasons/arguments given  and assumptions by telecom companies, and give arguments to weaken their argument, and argument which can strengthen their argument.
Performance: 2.5/5
Couldn't come up with a strong reason to strengthen telecom companies arguments to have toll charges.
1st Interview in a group of 7 (P2)
Panelists: A professor ( P ), a lady ( L ) ( looking like a foreigner )
Took my file, which was not supposed to be taken inside, and was asked to keep it back.
P: Tell something about yourself, not mentioned in the form, something like as a person how you are...
Me: Told them that I love mathematics, and I think that mathematics is involved everywhere. Told them about my PoR's in college, how IIT Ropar helped me to grow..(L interrupted to ask where is Ropar )...I am huge cricket fan, love playing various sports, achievements in that, puzzle solving, like playing FIFA video game.
P: So, give me some examples of some real life situations which does not involve mathematics.
Me: (Forgot that I think mathematics is everywhere ) When you have to resolve conflicts. 2. To play sport, you require talent ( P gave example how by mathematical calculation, a perfect straight drive can be played )
P: Tell me more examples.
Me: (Now realising my mistake) I think most of the things can be boiled down to maths.
P: But, you just gave two counter-examples. 
Me: (puzzled) Sir, most of the things can be ...
P: In WAT, you have written "a complete data analysis is required". What data analysis are you talking about?
Me: Data of customers, how many using internet calls, how much change in revenue it made and some more
P: This is more like data summarization. You are like a spreadsheet in computer. All this can be done in a spreadsheet, what will you do with this data. Give some real world problem where you did data analysis.
Me: Talked about oil prices, how rich countries can collect data and with analysis they can drive countries like Libya, Nigeria out of competition in long run.
P: Did you do this analysis or is it available.
Me: Sir, most of it is available, but I myself did some analysis on this.
L: So, exit polls for delhi elections are out. Why do you think BJP is losing inspite of winning at every other place.
Me: Talked about how AAP is brining a new kind of (clean) politics, how move of Kiran Bedi affected the elections.
P: Why should people vote for AK who resigned in 49 days?
Me: Gave reasons for his resignation, and why people voted for him this time.
P: What AK will do to bring water to delhi?
Me: Just knew about 'Haryana dispute'. I don't know how he is planning to solve that.
L: What do you in your job?
Me: Explained the features I have worked on. (Few light questions)
P: What was your favourite subject?
Me: Data Structures & Algorithms.
(some questions I didn't have the answer for )
P: What sorting algorithm do you prefer: Quick Sort or Merge Sort?
Me: Depends on the data. 
P: Random data.
Me: Quick sort is better than merge sort because of better avg performance time. ( Didn't talk about space because I remembered seeing an iterative code for Merge Sort ).
P: Thanks, we are done. Take a toffee.
Me: Thanks (took a toffee)
Preparation: 3.5/5
Performance: 2/5
Verdict: Reject (Screwed up in academics, initial maths part, no structured answers)
sorry to post on the wrong thread but this is kind of urgent....
I am a dual gegree from BITS Pilani Goa Campus in MSc Ecnomics and BE Computer Science. Our course structure was as follows:
1st year: All common subjects
2nd year: Some common subjects, few for Economics, few for Computer science
3rd year: Entirely economics
4th year: Entirely computer science
5th year: Entirely internship
In the end I have gotten a consolidated marksheet, for all 5 years. How do I enter the marks for my graduate and post graduate degrees separately in the form?
Someone please help. I have also requested to join the IIM A fb group but no response yet. 
Hi Puys and Pals.. I know this is a bit premature but have  a few decisions to make based on the tentative info..

When are the IIM Ahemdabad results coming out..? 
Thanks in advance.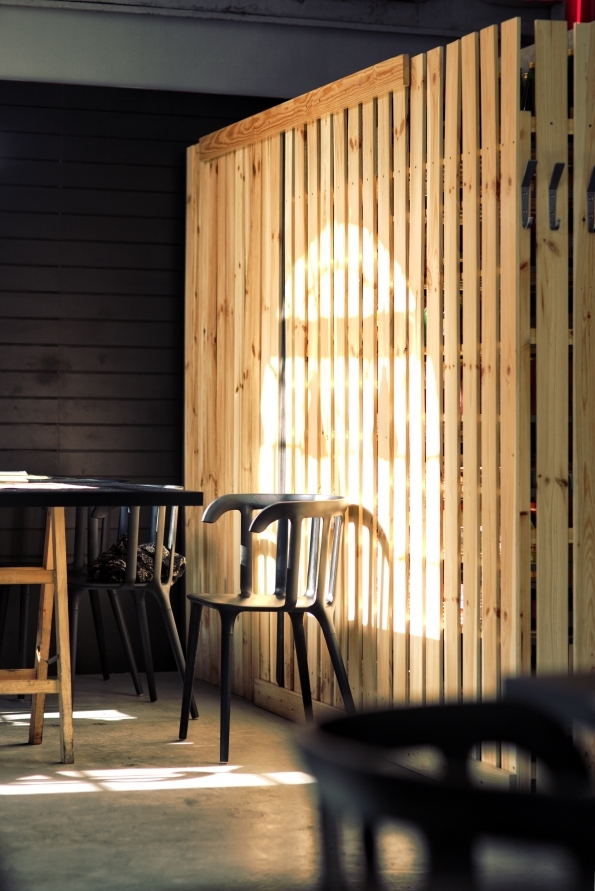 IIM Ahmedabad Interview Experience
31st Jan, 8.30 AM, The Orchid Hotel, Mumbai
WAT Topic
"Car for All" company which sells entry level cars is thinking about acquiring a luxury brand. "Car for All" company is very excited about it but they fear that their association with low cost car brand will turn down the customers.
Analyse.
(300 words, ~ 15 minutes)
Personal Interview
there were 2 prof in the panel. Both were in their late 50s. I was the last person to be interviewed. My turn came around 12. I was sitting outside the panel room and when  person before me came out, I waited half a mint before opening the gate. Both were laughing and talking to each other and  when  I said "may I come in sir" one of them look at me and his face went cold, let's call him  A and he said wait outside, we will call you. I thought shit this is not a good start. I should have waited for some more time. After a mint A opened the door and said " please come in" in a very friendly manner. Other prof asked me to sit down let's call him B.
B: you are mak
M: yes sir
A: so mak tell me about yourself
M: Sir my name is mak. I have lived in North east Bihar MP Maharashtra and I did my graduation from NIT Calicut and now I am working in Rajasthan. I have lived..
(he completed my sentence.)
A : lived all over the India, very good.
M: yes sir. Now, I am working in Neyveli Lignite corporation Limited, Navratna PSU as ..
(B interrupted me)
B: Neyveli lignite should be at Neyveli what it is doing in Rajasthan.
M: yes Sir, our main plants are at Neyveli, Tamilnadu only. This is a very recent project. Actually this project was conceived in 1986. many companies before us have tried to set up the plant but they have failed due to various reasons. In 2004, Neyveli Lignite was forced in a way by the coal ministry to take up this project and it was commissioned in 2012.
A: how does the quality of Lignite . .. ( I don't remember what he said after that)
M: sir the Boiler is like a shoe and the fuel Lignite is like a leg. you can design a boiler for any kind of fuel. Our lignite's ash content vary from 8 to 25 percent. So instead of PF boiler we have CFBC boiler (I took a momentary pause thinking he would ask what CFBC is but he did not so I continued to explain it anyway)  that is Circulating Fluidised Bed combustion. Sir, CFBC boiler is very good for fuel with varying Calorific value and ash content and also for low grade fuel.
B: what is the cost of producing one unit ?
M: (I knew it in MW should have told that.. but took a guess ) Sir between 1 and 2 Rs.
B: There is lot of difference between 1 and 2.
M: yes sir
A: Ok, tell me your hobbies
M: sir reading, playing badminton, Skipping rope.(Again I took a momentary pause...)
B: How long you do skipping
M: 30 to 60 mints
B: Continuously or you take break or something
M: Continuously, off course if you trip than. I always do half an hour skipping before playing badminton. It a low intensity exercise but burns more calories. it's a good warm up exercise
B: Mak I have seen some ropes having a counter on the handle. how does that work?
(I knew but it was not coming out)
M: Sir, there is a projection on the disk, for every round it clicks one.
(Made some gestures in the air. I think B was not pleased with the answer)
B: how much turns you do 2000
M: Sir more than that. sir I use speed rope, it does not have that counter, I don't count actually. I use it as a meditation. You have to focus a lot while skipping, or else you will trip so.. ( again he cut me short)
B: is it a low intensity or high intensity workout
M: Low intensity sir
B: ok, recenty kailash satyarthi was in news..
M: yes sir, he and Malala Yousafzai won the Nobel Peace prize.
B: do you think it was fair to club them together
M: why not sir
B: well he has worked for..
(I think he got confused by my reply..he was searching for words. I came to his rescue and completed his sentence)
M: 25-30 year in child related work.
B: Yes, do you think it was fair
M: why not sir. Malala was shot just because she wanted to have an education. sir she even risked her life for that. It's a brave act and she is just a child.
(I think he was convinced with answer)
B:how much it cost per MW for Nuclear power
M: sir BHEL charges 2.6 cr per MW for Thermal power plant, for nuclear it would be more than that
B: oh it costs more
M: yes sir. the construction cost would be high as it has a very strong structure with concrete and steel covering. It's so strong that it can even withstand an impact of a jumbo jet.
B: what is this Obama Modi nuclear thing going on?
M: after India did the nuclear test in 1998. America stopped giving any high tech to India and also stopped others. In 2005 Bush and Manmohan Singh negotiated the nuclear deal and it was signed in 2008. Actually this deal is an enable. As India is not part of 4 group - Nuclear supplier group - which control the transfer of nuclear fuel and nuclear related dual use technology, Australia Group - which control Chemical and biological weapon related technology, Wassenaar Arrangement - which regulate the transfer of conventional weapons and duel use good and technology that is military and civilian use. and the fourth one I don't remember sir.
B: it's all right
M: the real benefit of this deal is that we will be part of these groups and by that we will get advance technologies which were denied earlier and the most important benefit is that we can import uranium from more countries ... actually what we have done is that we have divided out nuclear plant into civilian and military. Civilian plants will under International Atomic Energy Agency. so we can use this imported uranium into civilian plants and use domestically produced uranium for military purpose without any oversight and afterwards in the fast breeder reactors.
B: ok recently what has happened
M: in the Civil Liability for Nuclear Damage Act, 2010 there is provision by which the compensation would be given by the government and the operator, which is actually a PSU and  the operator  can sue the supplier if the accident was caused due to equipment failure supplied by them. since they can be sued for infinite amount, supplier are unwilling to come to India. Now, they have created an insurance fund of 1500 cr. half of which will be contributed by supplier and other half by operator. From this fund compensation will be given to the victims.
B: are you sure the victims cannot sue the suppliers
M: in a way
B: in a way
(he nodded and then looked at A)
A: ok mak, that will be all. take a toffee
M: Thank you sir
B: all the best for your rest of the interviews
( he said it in a very personal way or rather in a concerned way, don't know what to make of it)
M: thank you sir
as I was on my way out, I knew they were look at me. So, I moved very calmly and confidently. while walking I buttoned both buttons of the suit then slowly opening the door and went out without looking back.
I think it was 15 - 20 mint interview. Cheers!!
Somebody Please share ABM GDpi experience
Guys who are done with Pi , do we get any rough sheet for wat in IIM A?
Guys can you please tell whether admit card was taken at test day by test officials or not.In case not then is there some issue if I don't have that one and will bring a new one downloaded from cat site
Anyone knows when is the last date for IIM ahmedabad PGP interviews?
Do we need to take the photocopy of the filled interview form to the interview?