New IIMs to replace GD with written test, ...
New IIMs to replace GD with written test, may use scores of older IIMs for admissions
11 Aug, 2011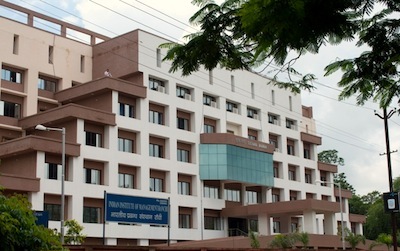 Following some of its older brethren, the new Indian Institutes of Management (IIMs) started since 2010 will replace the group discussion (GD) stage of their admissions with a written essay test. However, if you have already appeared for the written tests of some of the older IIMs, you will not need to take the written test separately for the new IIMs. Either way, the personal interview will still be taken by the new IIMs.
"Informally, two of the older IIMs have assured me that they will share use their written ability test scores with me," said Prof MJ Xavier, Director of IIM Ranchi on the sidelines of MBAuniverse.com's Indian Management Conclave today.
IIM Ranchi will be in-charge of the common admissions process for the six new IIMs at Ranchi, Rohtak, Raipur, Trichy, Udaipur and Kashipur --- which follows the Common Admission Test (CAT) --- for the 2012 season.
The move to curb GDs follows the initiative of IIM Ahmedabad and others, which had cited the reasons of providing an equal platform for everyone to demonstrate their communication skills --- regardless of differing personality traits --- to end GDs. "For the coming admissions season, IIM Calcutta will be the only IIM conducting GDs," said Prof Xavier.
Accepting the older IIMs' written test scores is more a practical matter than one of principal. "We want to ultimately consider about 10,000 candidates amongst all the six new IIMs. But if any of the older IIMs have already taken the written test for say, 3,000 candidates, then by using those scores the load on us reduces to 7,000," Prof Xavier told PaGaLGuY.
"Although it complicates things for me because I now have to normalize the written test scores between IIMs if required. For example, if the process followed in evaluating the written test in an older IIM is different from ours, I have to find a way to equate both," he explained.
The institute, which has exited the mentorship of IIM Calcutta since this April, is now forging collaborations with nearby institutes to offer courses or exchange students in a bid to establish its differentiation.
"Three IIM Ranchi students are completing a semester at XLRI Jamshedpur and similarly XLRI students are now free to complete a semester in IIM Ranchi," he said. A neuro-management course in collaboration with the Indian Institute of Technology, Patna is also in the works.
"Being located in Ranchi, I don't have the same opportunities as enjoyed by schools in Mumbai or Delhi. So the least I can do is work with the best institutes here to improve IIM Ranchi," he reasoned.
"I have also added soft skill courses on Indian culture and Inner development based on Indian management concepts. I have made yoga and a rural immersion stint compulsory too. I am tinkering around with the curriculum but I am not done to my satisfaction yet. Although we were mentored by IIM Calcutta we don't have to be a carbon copy of that school," he said.
Considerably stricter rules of attendance and conduct on campus are other areas where IIM Ranchi is charting its own territory compared to its mentor school, Prof Xavier added.