Bhutan - About phalluses, a zoo no one vis...
Bhutan - About phalluses, a zoo no one visits, plenty stray dogs and a national dish that causes ulcers
22 Oct, 2013
A visit to Bhutan is something one must 'Must Do' in one's lifetime. Besides the scenic beauty and people, there are little things in Bhutan that make the place even more beautiful and also curious in a way. For instance: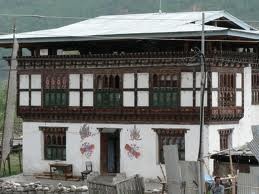 *All buildings look similar in Bhutan. That is because a Royal Decree issued by the King in 1998, has made it mandatory for all buildings to be constructed with multi-coloured wood frontages, small arched windows, and sloping roofs. In Bhutan, during construction, (usually) no architectural plans are drawn, neither are nails or iron bars allowed in the construction.
*There are no traffic lights in most parts of Bhutan, especially Thimpu, its capital. Traffic cops man the traffic from a cozy and traditional structure right in the centre of a crossroad. There are approximately 50,000-60,000 cars in Bhutan.
*You will almost never hear a vehicle honk in Bhutan unless absolutely necessary.
*There are more than 50,000 stray dogs in Bhutan and the number rises every year. A few years ago, there was an uproar within society as a decision was taken to sterilise the dogs to curb their growth in numbers. Locals and stray dogs get along fine.
*Bhutan's national dish is Emma-datchi - made of chillies. Most Bhutanese eat it everyday and often twice a day. Naturally ulcers is what many Bhutanese suffer from.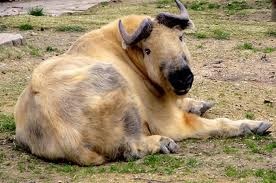 *There is one major zoo in Bhutan in Thimpu and it houses only one animal species - the national animal Takin (a goat-antelope). While the zoo, which is more of a natural reserve spreads into hundreds of acres, there are only a handful of Takin inside and very few visitors. A visit to the zoo is not always part of a tourist's itinerary.
*Quite a few tourist hotels in Bhutan are run by women only. Not only are the women 'bell-girls' who carry luggage to the room and back, they are also the ones in charge of Room Service.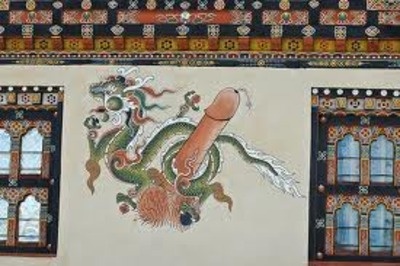 *It is a common sight to see the phalluses painted outside Bhutanese homes. It is believed it brings good luck and is a symbol of fertility. Also phallus in the form of key chains, or wooden toys is a common sight in the markets.
* Bhutan is the world's only country which absorbs more carbon dioxide (CO2) than it gives out. It's largest export is hydro power and more than 75% of the country is still under forest. The constitution specifies that at least 60% of the country will have to remained forested.
*Bhutanese believe that they become one year older on New Year's Day, this is so that no one forgets anyone's birthday. Though locals says they do remember their own birthdays too.
*There are more Maruti cars to be seen on Bhutan's roads than in India.