I am doing mechanical engineering and i am currently in the last sem. I gave CAT this year and got 95.85 percentile. I have calls from sibm-pune, scmhrd, sibm-bangalore, siib, siom and nmims mumbai and bangalore till now…….I can't justify till now:: " why mba after mechanical engineering? "……please give me an appropriate answer for the same….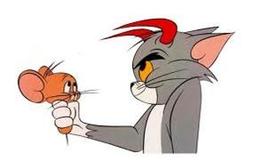 from an MBA Grad of a top tier institute of India I don t want you to look at this article as a warning. Instead I want you to read it and clear your misconceptions in order to become far better aspirant then you currently are. 1.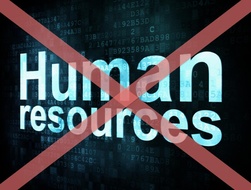 The time has come for HR (Human Resources) departments to call it a day. HR departments often portray themselves as a valued business partner for management and staff alike. However, how can anyone take a department seriously that refers to people as resources ? Nothing matters more to companies...
Without beauty, love, or danger it would be almost easy to live.
This article covers quite a bit -->
Why MBA? . Ask these 2 words to any MBA aspirant and be ready for ear torture. After spending even a year or 2 for CAT preparation, people are rarely able to answer this question. You are most likely to hear things like.
AVINASH JHA || Goa Institute of Management || 2011-13 || Admin Head, Cathedral Vidya School, Lonavala
To identify the tasks you need to drop or outsource, take this interactive assessment. More hours in the day. It s one thing everyone wants, and yet it s impossible to attain. But what if you could free up significant time-maybe as much as 20% of your workday-to focus on the responsibilities that...
Official Admissions Thread -  https://www.pagalguy.com/discussions/imi-delhi-2018-20-admission-query-thread-4575836574318592 
Hello
This is Divya.I have aspiration in pursuing MBA.I had only 9 months of work experience with a software company.How will that support me for MBA.I too have interest in specialising myself in the areas of HR,IT,Marketing and Finance.Anyone suggest me how can i take my career ahead.I am involved in CAT preparation too.For my specialisations which B Schools will suit better??
Hi all. I have decent academics with 55% in my Graduation. I am having 1 year experience as a Sales Woman with B2C kind of experience and planning to do MBA in Marketing next year. Will get very high marks in my Entrance test. I know that even after doing MBA in Marketing i will get a Sales stint though i have 1 year experience. Please suggest me with my salary part as i need to answer my mom and dad. Please :))
Stop preparing an answer for the question " Why mba".. I attended some 10-12 interviews none of which had the question "Why MBA".. I feel the interviewers know that you would be well prepared for this question. Again it is difficult to prepare for an mba without having an answer to this question. So just reason it out for yourselves why you want to do mba!!
With all due respect, I disagree with this advice. "Why MBA" question is asked in some way or the other in almost all interviews. If the interviewees know that you would be well prepared for this question they can still put you in spot over it or put this question differently.

Taking specific use cases:
1) A candidate was asked why don't you do a masters in supply chain if you have to get into supply chain consulting?
2) One candidate whose short term goal was entrepreneurship was why she can't start a business straight away?
3) There have been questions such as: What have you researched about academic rigors of MBA and otherwise?

Why all engineers want to be managers?
All these questions are nothing but "Why MBA?". Not preparing this question can be disastrous.

Official B-school Counselor for Pagalguy Download Mobile App to avail free counseling from Alumni http://bit.ly/1zNtRLi