the top colleges of all over India matter a lot.and we all know that for MBA top college are-

1.IIMs

2,SYMBIOSIS 

3.LPU 

LPU provides a Professional Learning Environment that acts as a catalyst for the exponential growth of students 'abilities. SO it is ranked as A+ grade B school in business world.

in mumbai and pune..there are not so much colleges for MBA and the college present there are not A+ graded B wschools and if u really want to do MBA with passion then why u are getting up with normal colleges..u will do it only once in ur life..so choose gud colleges for it..the top colleges for MBA in India are named as-
1 Fore School of Management New Delhi, DL
2 Icfai Business School Hyderabad, AP
3 Lovely Professional University Jalandhar,Punjab
4 Narsee Monjee Institute of Management Studies Mumbai, MH
5 Indian Institutute of Forign Trade Kolkata, WB
LPU is A+ grade awarded college B school in the world of MBA..
reviews for IMDR. & Indian institute of cost management studies & research, pune?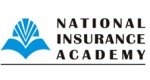 Please Note: The Online payment process involves multiple parties like the banking gateway, payment gateway and the applicant s online account. National Insurance Academy(Pune) shall not be held liable under any circumstances of payment failure or any deductions from banks during the online...
hello.. please can anyone tell me the cut offs of cat and cmat 2013 for sp jains, bajaj, somaiya, sydenham, welingkars, met, chetna and nl dalmiya