hello everyone which one is best for MBA-IT
SCIT OR
SICSR N WHY ? PLEASE RPLY
I talked to SCMHRD and SIBM-P authorities. They both cleared that internal fees transfer is possible among SIU. Before 1st Apr, only Rs. 1000 will be deducted, post the date more Rs. 35000 will be deducted. If anyone wants to leave the seat of SCMHRD and want to join SIBM-P, then he/she needs to submit the seat cancellation form 1st, then tell SCMHRD to transfer the fees internally. The rest of the amount can be transerred through NEFT/DD.
MBA karne ka mann tha..Woh vi kar raha hu..
Guys, any idea how long will the PI-WAT process take? Will we be free by 5 PM in the evening?
I accept my defeat, that's why I am rising...
good coaching institute in bangalore for CAT and all..???anyone plz suggest.is bar shi se dene hai sare exam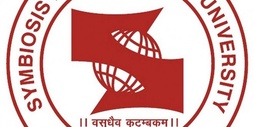 Written hurdle is crossed and now comes the time for face to face interaction which is now the only hurdle for you to get into some of the coveted campuses of Symbiosis family. I hope by this time all of you would be engulfed in newspapers, magazines and current affairs websites instead of...
IMI PGDM 2010-12 | CAT 2009- 95.15 
Hw are puys preparing for WAT! suggestions please!
What is the approximate length (no. of days) of fee payment window provided by the Symbiosis University after the declaration of first merit list ??
The first merit list is supposed to be declared on 28th Feb.
I came, I saw, I conquered !
Are the noida slots for piwat finished or they are just showing lavale centre.??
Once we select the slot, we don't have to click on the update button right? That's for changing the date ?

ďťż
after booking slot ...did not get any email and also its not really showing it if we login again...is it fine???