guys cn some one please tell me how does the whole process of getting a job occur once you r done with rotmans mba
Got interview invite from Rotman. Could anyone guide me how to prepare for Rotman's interview?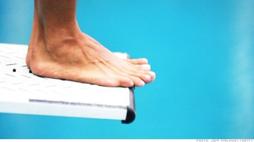 Triple jumpers shake up three job variables all at once: country, job function, and industry -- and they do all of this in a highly compressed timeframe. It s a daring move, but certainly doable. A few tales from those who have succeeded.
Might help you learn more about Rotman culture

When i applied for Rotman, I felt i could have got more info on clubs & competitions online. So this post is for you who would love to know what we do apart from classes As you might have noticed I havent been blogging for a month.
Hi Guys,

I am a Rotman 2014 student. I think what I am seeing here is just human nature playing pessimism. No hard feelings toward anyone, but have you guys ever seen any MBA student who says "this school is the best school in the world. I am 100% satisfied by my experience". No one ever says that. Rotman is a great school in Canada. I know people working for free during summer/taking 60-70k jobs even from top US bschools. We need to realize that MBA abroad will not get you the job, unlike in India, it's YOU who needs to be capable enough to get the job. School can just nurture you. And it's always easy to blame the school for your failures/failure of your friend to get a dream job.

I personally would like to think more about the country you want to go to, rather than school. Agreed if you go to top US school, you'll get a higher paying job but as soon as the economy takes a downturn, your employer is gonna ask you to leave and you won't even get 3 months to find another job! Whereas in Canada, once you are here. NO ONE will ever ask you to leave the country. So the question is, do you want to make 20-40k more per year with a sword hanging on your head or are you satisfied with a relatively chilled lifestyle and a security that a developed country is your new home!

Arjun
Hi All, I am current 1 yr student at Rotman and i am blogging my experiences so far at

I am not sure how other schools handle cases in class, but Rotman mostly focuses on realtime cases. I love Accounting classes by prof.Dragan just for this. Last tuesday, I had accounting class and the topic for discussion was around recognising revenues.
Will try to help you guys with as much info as i could about Rotman , MBA life and Toronto
Some one mentioned about adjusting biological clock to get adjusted to MBA classes. Can anyone suggest what is the usual hours of sleep/day one gets during the first year.
I found an interesting post from @UofTMBAGrad2014
- it was hidden in the reply of old posts, so reposting it. I hope UofTMBAGrad2014 would not mind.
Here is the original post of @UofTMBAGrad2014
------------------------------------------------------------

UofTMBAGrad2014
Hey Guys,
I am a current Rotman student from the 2014 Batch from India. In the following post, I am NOT painting a "dooms-day" scenario but want my fellow course mates to be as realistic as possible before embarking on their MBA. This is going to be a LONG post, so please be patient J.
Based on my experiences so far, these are some of the things I've learnt – take it for what its worth.
(1) Don't come here if you want to escape the typical "IT" routine - Please. Come here if you're ready to work really hard to get a job you really want. Being stuck at a job that you don't like is way better than the realization of sinking thousands of dollars and not getting what you want. If you don't like your job – quit and join another firm. Its that simple!
(2) Networking is ALL-important – This cannot be emphasized enough. I thoroughly underestimated the importance of knowing the right people at the right time. The "hard work" I spoke about in point (1) includes a lot of networking and I was guilty of not networking at all during term 1. As an e.g., when I went for my first interview at a Bank, I was the ONLY candidate that the head of the recruiting team had not met earlier. The head recruiter knew all other candidates by their first names – and that's when I knew I wasn't making it, come what may!
(3) Plan finances keeping the "worst case" in mind – that includes no TA/Internship. It is not as "unthinkable" as you think! There are plenty of people who take up voluntary/unpaid internships either to gain relevant experience in a sector (for full time offers) or because they're still waiting for better opportunities. Even if you land up with an internship, I would highly recommend keeping the salary expectations near the 2000- 3000 CAD range and not as high as 4000 CAD. Either way – it is always better to plan for the worst and hope for the best
(4) Switching careers in the current job scene is extremely challenging –The economy here is not growing as fast as Rotman's batch size! If you've got 3-4 years of experience in IT and want to get into Front end Finance/Consulting, it is next to impossible. Multiple reasons – No relevant local experience, insufficient grade requirements, run-of-the-mill profiles etc. I don't know of too many Indians (or for that matter, International students) who have made the triple jump (Geography/Function/Industry). Keeping this in mind is crucial – having realistic expectations of the job scene here will keep you grounded and will save you a lot of stress and heart ache later
(5) Relevant experience is GOLD – As a corollary to point (4), the recruiters here value relevant experience very highly. So if you're someone with experience in retail or sales and marketing, make sure you apply to as many retail/sales and marketing roles as possible. I am not telling you to limit your ambitions of getting into another sector – but always have a plan B. Applying to a sector where you have relevant experience is your best bet at getting an internship or probably even a full time offer
(6) Sectors and Scope –
a. Finance: I would highly recommend Rotman to anyone who has solid and relevant work experience in Finance. It is a school that enjoys a good brand name in the financial circles and has a solid alumni network at most banks and financial institutions. However, I would recommend people with a finance background to come here with at least 1 level of CFA/FRM cleared prior to the MBA. While it may not make a huge difference, showing your interest in these charters adds credibility to your profile.
b. Consulting: For people interested in other sectors, esp. strategy consulting, I would recommend that you go to top US schools (except if you've worked at M/B/B earlier). They have far better consulting clubs and job opportunities than what Toronto/Rotman can offer. The situation is even more difficult for international students interested in consulting because recruiters like Accenture and ZS Associates require students to be Canadian citizens. There are a few roles available in IT stategy but I am not sure how many students want to get into it
c. Marketing/HR: Rotman is not particularly known for marketing roles. There are a few firms that come for marketing positions, but it is very helpful if you have prior marketing experience. It is not impossible to get a marketing role without prior experience, but it is an uphill task. HR is practically non-existent in my opinion (I would be happy if I am proven wrong)
(7) Importance of the GPA – As far as my personal experience with GPA is concerned, I felt I over estimated it. I did not make any time during the busy first term (before the internship season) to network and did my best to get a good GPA. Upper year students had always told me that apart from the front-end IB/S&T; jobs and top consulting firms, companies usually don't consider a candidate's GPA very important. My experience so far in the internship season suggests the same. Having a good GPA is definitely a plus – but it is not a deal breaker when it comes to getting an offer for most jobs
(8) Batch Size implications – In my honest opinion, getting a job would be more challenging now that the batch size is increasing in 2015. I will be humble enough to admit that I am not aware of all the nuances involved, but the number of job opportunities at Rotman this summer are not significantly different from the previous year when the batch size was smaller. The economy, like I said, is not churning out as many new jobs as required.
(9) Career Center – This is one aspect of Rotman with which I have been disappointed. I feel they can do a better job of bringing new job opportunities to campus but are not doing as well as they should. During my internship search, I found several opportunities on company websites that were never posted on the Rotman career page. Now if I can search those jobs with a simple google search, I am sure they can too. I sincerely feel that there needs to be a whole lot more accountability as far as the career center goes.
------------------------------------------------------------------------------
Folks, need some help in getting the $5000 deposit from India ..can anyone recommend the best and fastest way to get it done. Thank You 1