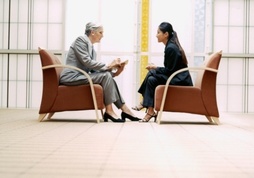 How to Stay Calm During a Job Interview You re in the hot seat. Your palms are sweaty; voice is shaky; face is flushed; and mouth is dry. Maybe you re bouncing your knees and talking too fast. Perhaps your heart is racing or your stomach is turning. You re nervous.
Visit us at www.lcbs.edu.in or Contact at +91- 98111-03268. LCBS is an initiative of Luxury Connect (www.luxuryconnect.in)
GLA University gives much preference to training and placement, to fulfill the dream of the students. The department of Training and Placement is an integral part of the University. Training activities are organized throughout the year to prepare students for campus selection program. Eminent professors and professionals organize regular training and workshops to develop leadership skills in students. The department focuses on placing the students in various organizations according to their area of interest and specialization. Numerous corporate interactions in the form of guest lectures and industrial visits enable the students to get acquainted with the real-life occupational situations.
2nd Pre-Placement drive across all campus to be held on 1st march. Have you registered already? If not visit www.fabsedu.com
The first Pre-Placement drive for the 2014-16 batch to be held on 30 January across 3 campuses.
FABS- India's first corporate B-School which provides placements before MBA Admission. In-fact the only criteria for admission at FABS is getting a job offer from one of our enlisted corporates.