hello this is steplink.....
as you wrote you did work in BPO sector,,,,
why you changed your mind because you completed 2 year in BPO industry..
so, there you make a good career by your effort...
as well you want to get marketing industry..then you may take admission in MBA industry...
these would be helpful for you.....
for more detail .....visit us..
and if you want to get job in BPO sector or any field please contact us.....
http://www.steplinkindia.com/Default.aspx👼
As you are looking to enter in market research, you can take admission in MBA or BBA. They are a must of marketing and you must know about it. Consult with this people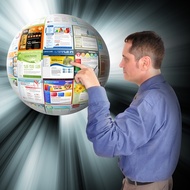 Free Social Networking. Social media and more. Make money online with Wooxie blog and articles. Wooxie is Microblogging, macroblogging, Wooxie article directory, and social networking for business or individual.
and get more dteails about market research
Hi Kumar!

International Institute for Procurement and Market Research (IIPMR) offers online certification programs in Market Research. There are three levels of certification:

1. Certified Research Analyst (CRA) - This is for newbies
2. Certified Research Expert (CRE) - This is for folks with 1 year of relevant work experience
3. Certified Research Professional (CRP) - It is for people with 3 years of relevant work experience.

IIPMR has members from more than 54+ countries and from top companies such as IBM, Accenture, Wipro, Infosys, Bayer etc. After you complete all the modules you are expected to score a minimum of 70% in the online exam. The CRA, CRE and CRP can later be used as designations after your name just like a Ph.d.

Hope this helps! For more info visit: http://www.iipmr.com/education

Regards
Rodney Griffith

Hi.. I have 2+ years experience in BPO but I want to enter the Market Research Industry and become a research analyst. Is there a MBA program focused in Market Research? Please help me to choose the correct degree or certification in Market Research.

Thanks in advance
Kumar