Hi everyone,
This thread will now be closed, and for all further queries, please go to this link -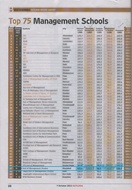 With the commencement of admission season for Management Education (2014) queries and apprehensions from aspirants also amplifies. So, here we are to give you a clear picture of the admission process, courses, faculty, placements, summer internships, anything and everything that you want to know ...
For further updates from the b-school, follow
@IMS_GHAZIABAD
and stay updated!
All the best!
IMS GHAZIABAD is now a well known college all over and is reputed as one of the finest bschool in Delhi NCR... but my question is how differently it nutures an average student who havnt got an exposure well enough to grow n enrich his or her knowledge... because 7,00,000 to 8,00,000 rupees needs some return... some real ROI I guess. will IMS ensure to provide that kind a solution in such a country where inflation is at its peak..???😃
How to do well in Group Discussion

Admission anxiety is building up. Students are anxious to know more and more on how to get through a good B-School. Only knowing the procedure and getting good percentile in CAT / MAT exam is not enough. Apart from the academic evaluation which is done by CAT / MAT exam, student's versatility is examined by evaluating him / her in group discussion. Here are some tips for the new MBA aspirants to do well in Group Discussion.
• Be as natural as possible.
• A group discussion is your chance to express your opinion. The evaluator wants to hear you speak.
• Take time to organize your thoughts. Think of what you are going to say.
• Don't start speaking until you have clearly understood and analyzed the subject.
• Work out various strategies to help you make an entry: initiate the discussion or agree with someone else's point and then move onto express your views
Opening the discussion is not the only way of gaining attention and recognition. If you do not give valuable insights during the discussion, all your efforts of initiating the discussion will be in vain.
• Your body language says a lot about you - your gestures and mannerisms are more likely to reflect your attitude than what you say.
• Language skills are important only to the effect as to how you get your points across clearly and fluently.
• Be assertive not dominating; try to maintain a balanced tone in your discussion and analysis.
• Don't lose your cool if anyone says anything you object to. The key is to stay objective: Don't take the discussion personally.
• Always be polite: Try to avoid using extreme phrases like: `I strongly object' or `I disagree'. Instead try phrases like: `I would like to share my views on…' or `One difference between your point and mine…' or "I beg to differ with you"
• Brush up on your leadership skills; motivate the other members of the team to speak. Be receptive to others' opinions and do not be abrasive or aggressive.
• If you have a group of like-minded friends, you can have a mock group discussion where you can learn from each other through giving and receiving feedback.
Don't be disheartened if you did not do well in your first group discussion. The best possible preparation for a group discussion is to learn from your past mistakes...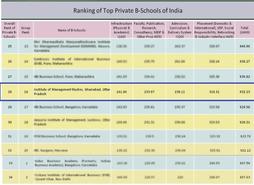 Home > Admission Cell, Courses @IMS, IMS Ghaziabad, Press Release, Student s corner > IMS Ghaziabad has been Ranked. 3rd in Uttar Pradesh, 28th in all India and, 16th in Group Ranking. IMS Ghaziabad has been Ranked. 3rd in Uttar Pradesh, 28th in all India and, 16th in Group Ranking.
As the search for business school is heating up everyone is trying to choose the best B-School. The stake holders who are in the race are Parents and Students both. But till date there is no decisive tool to select a good business schools excluding so call IIM's and some university campuses. There are many parameters on which we evaluate the B- Schools i.e. fees, course curriculum, faculty, placements, features of program, international immersion, life of the institute etc.
I want to explore in this only one parameter i.e. a fee which is the first concern of a student as per my perception. This question is still unanswered how much should be the fees of a management program. I can term it as there is rainbow end to this question as we are unable to find the end of a rainbow till date we can't be able to device a tool for the pricing of management education.
We can term the fees as a:
ü Cost
ü Investment
ü Value for Money
Cost: Mostly we see fees as a cost to our career and make fees a major parameter and de3cisive for choosing the management education.
Investment: When we attach our fees to placement only. We calculate the ROI on our investment or try to find out how quickly we get back our fees.
Value for Money: It is the better way to look for the fees and it encourages a student or parent to take into account all the features extended by the B- School before deciding on the fees.
Before concluding I can comment that we must be very specific on the part of fees before deciding our management education.
Thanks,
Komal Budhraja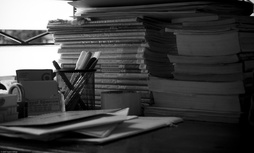 The Indian Institutes of Management (IIMs) have announced registration data for the Common Admission Test (CAT) 2013. A total 1.96 lakh candidates have bought vouchers this year and 1.94 lakh have registered, according to a statement issued by Prometric.
http://ims-ghaziabad.ac.in
Sir,,
I may get SCIT(Symbiosys-Pune),,Is IMS is better than this..?


@ashish008kumar
Fee For PGDM(General & MM) is rs.700000...PGDM(BFS) is 584000 & for PGDM(TM) is 484000.... Further u can visit ims-ghaziabad.ac.in/admissions.php
http://ims-ghaziabad.ac.in