Analytic Workshop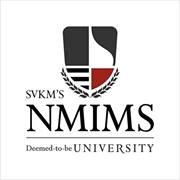 Narsee Monjee Institute of Management Studies, Hyderabad, Hyderabad, India. 487 likes 路 23 talking about this 路 361 were here. Growing to Serve, Serving to Grow .
Exam TIP -1

Make use of the retakes very smartly
They create a huge difference.👍😉😉😉👍

Has NMIMS Hyderabad really accomplished its placement with 100%? please do let me know .
NMIMS Hyderabad is country s prestigious management institute that creates business leaders.
The Top management institutes in the country have been divided into seven broad categories. A numerical ranking often does not have a sound scientific basis. The parameters and, more importantly, the weightages given to these tend to be extremely subjective. A qualitative analysis of a B-school...
GOOD NEWS FOR NMIMS HYDERABAD

E-Cell: NMIMS Hyderabad. 222 likes 路 0 talking about this. This is the official page of the Entrepreneurship Cell of NMIMS, Hyderabad. E-Cell believes all of us have a budding entrepreneur inside us and we are here to help you in your quest to become one.