Guys I am appearing for MICA for the first time.
Since the gap between CMAT and MICAT 2 is negligible I would like to prepare few MICAT specific sections and topics now along with CMAT.
Can anybody guide me what are the important topics which one should work on for MICAT for a considerable amount of time before the exam day.
Hoping the quant, verbal and english sections will be the same like CMAT 
Your inputs will be very valuable to me.
Does n e  1 has micat mock test papers or sample pprs wid solutions for practice..??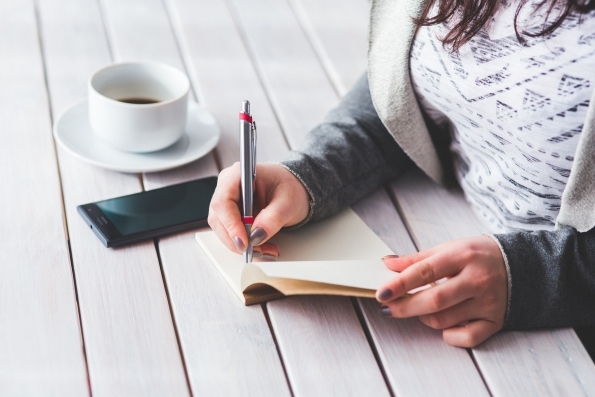 Daily I used to receive a lot of messages in inbox of my FB account that how I prepared for MICA last year. MICA was my dream college and I also more people to achieve their dream as well, so in this post I will try to explain how last year I went through it. And one more request please ignore grammar or spell mistakes as I typed very Hastily for this Long Post. But this post will tell you detailing of all sections of MICAT paper.
First tip from my personal side: To cook MICA dish, first you have gulp a chill pill. Keep calm and smooth mind. Forget about sectional cut-off's and all, its like whatever you know just scrap it on OMR. It's that simple. NoBody Knows if there is any sectional in MICA is there or not, but on better note you should attempt at best of your level in each section. Let's go in one by one approach for all sections.
Part 1: Writing. (35 minutes)
First of all DON'T TAKE THIS SECTION FOR GRANTED. I have personally seen many CAT Toppers of around (97-99% zone couldn't got MICA call, I could only surmise may be due to this section, this part is VERY VERY IMPORTANT TO GET MICA CALL)
In this two type of questions are always asked.
(1) You are provided with a statement, like 'blah blah state of my mind during exam is unethical'. You have to write for to and against and an article with lurking heaving on only one instant (either to or against, not both otherwise be ready for zero marks in it).
Best time limit( 15 - 20 min.)
I would recommend everyone to practice at least 8-9 topics (Chosen randomly by you) before exam. Before rushing directly into writing I rather suggest to collect some thoughts and then weave it into structure. Don't go into BANAL details. Write only TO THE POINT. The main hurdle in this section is to maintain the time limit. So with proper practice of 8-10 topics, gain some momentum and rock the world.
(2) You would be given a picture or a set of visual pictures to draw a story on it. Last year before two weeks of my exam I randomly asked 5-6 things from my few friend and taking 10 - 15 minute to try forming story on it. And get your story rated by them as well. Remember one thing in story telling don't try to drag those pictures in story but actually make use of all visual to get a beautiful message or cover any aspect of life from it. For instance take anything, we say Salmaan Khan, Einstine, Phones, Trees, and Man Booker prize, all I taken these five things random. Now my advice to all of you is to form a story by putting each one in some particular sequence and get them review it by your friends, only in this way you can enhance TIME MANAGEMENT for this section.
Time to beat :10-15 Minute (it is smoothly achievable if practice and exercise your mind before hand). AND REMEMBER AS PER MY EXPERIENCE YOU GO GOOD IN THIS SECTION HALF OF YOUR BATTLE ALREADY WON. Let's move on to
Part 2 : MICAT Objectives:
Due to its length people consider this paper as a monster, but ask whoever gave MICAT paper that this is the most chilled paper they ever saw in life. It's like beer. This paper is further ramified in many sections.
(1) Psychometric test: It is again my personal advice is to attempt it quickly and get rid of this. THIS SECTION CARRIES NO MARKS BUT YOU HAVE TO ATTEMPT ALL QUESTIONS OTHERWISE YOU PAPER WILL NOT BE EVALUATED. Hence it is hardly a matter of 20-25 minutes but everybody has to do it so please don't weep for time into middle of this section and finish. This section is just like Halwa-Puri, why I am calling it by this name you will know once you attempt it.[ PLEASE ENSURE IN IT THAT YOU HAVEN'T LEFT ANY QUESTION].
(2)Quant: Those who have weak heart in QA, please do not afraid, I am also the one among from you. Last time we had around 30 questions in Maths. Some of them (around 5-8) were more tougher than XAT/CAT type questions but 15-20 range were solvable. THESE QUESTIONS MAY LOOK VERY BIG IN THEIR LENGTH BUT ONCE YOU READ IT A SMALL CONCEPT COULD BE ENOUGH TO SOLVE IT. I attempted 15. Try to look for sitters they must be there and don't loose your faith inside you IF IT IS TOUGH THEN TOUGH FOR ALL. Even I was very worried in this last year. But when I easily found 12-14 sitters (MAT or little higher than MAT types) scattered in it. So even you are bad in Math, Just brush up basic concepts of MATH and you will be able to solve it.
Some people tell me that they are full prep to leave this section. ADVICE : Don't do that: Give some time to it and solve as many as you can. [also don't go with notion of attempting 15 question this time, it depends from paper to paper, so you never know, it is just from my previous year experience].
(3) Word Association: I had seen people going irrelevantly on various sites and cursing themselves for wrong attempts. For this I would say: WAIT: TAKE A DEEP BREATH. What I did last year I took 3-4 MICA previous papers and solved all such types. Always I used to get 4-5 correct out of 15. But then try to understand the psychology of these questions from those 45 word associations from 3 papers, I can bet on it that it will work. Give some time for those 45 word associations to identify the hidden underlying patterns. MICA won't ask stupid synonyms or antonyms, like other exams, it seeks relations, for instance : Nail could be related to tooth (Tooth nail), wall, to beat something (Like I nailed the exam), or the relation could be anything like city, person, nickname, usage, or any popular nothing. In final exam Mark only those once where you are sure and shot sure. Don't apply tukka technique on these ones.
(4) Visual puzzle : Around 10 questions we had last year on it. I was able to solve 9. Go with flow and if hardliner comes, chuck it and go ahead, 7-9 will be a good attempt and they were not difficult as rocket science.
(5)Verbal: If you mingle your passage reading time with full concentration, this section might prove boon to you. Last year, though passage were little heavy read (not tough read), but with full attention, direct answers could be worked out. (Not like CAT, where all four answers resemble very close). Rest it depends on your reading, I almost attempted all questions in this one. And trust me this won't be a hurdle or I would say most scoring section of entire paper.
(6)GK: People would say here comes devil: No! MICA always asks most refreshing GK from all perspectives of life. Here is the snapshot of what I did for GK last year :
(i)Cover all sort of popular awards (focus on filmy awards like Oscar for most categories, Dada Saheb Phalke, don't start doing time pass on filmfare and stardust, but on grammy, emmy etc.)
(ii) Most popular books and their authors (Like Man Booker Prize, Pulitzer, Indian winners, Recently released books on celebs or popular once, famous authors and their background like once they asked common relation among Amish tripathy, bhagat and Sanghi; Answer was all are MBA Graduates, Controversial books like 'The satanic verses', books which are translated into movies etc.).
(iii)Go into your childhood (Or go on you-tube for most popular advertisement: Like Amul, Limca, Cadbury, coke etc.) and find the media agencies for their add campaign. For example, O&M, Low lintas, leo-burnette, Dacunha and dig more deeper. Go for popular ads (as very short time is there now).
(iv):Get some info of media houses : Like TV18 network, Viocon, ABP, NDTV ( ?It's full form ?), India TV and associated channels with them.
(v)Some brands info : Like Dettol is by Reckit Benchiser, Nestle products or go for the next two weeks with whatever comes in your hand.
(vi)Some latest happening which in normal MBA language is called current affairs, don't go into boring ones.
(vii)Some logos, like cars, apple, IBM, Nokia, or anything you could remember.
(viii)Taglines of cars, airlines, and all.
(ix)Noble prize, Ramon Magsaysay,Bharat Ratna etc.
(x) Rest general GK which always depends on you luck but trust MICA will test again very interesting things on this once so don't panic on it.
Last not the least: for MICA, you should a passion like fire inside you. 99% things in MICA for admission are admitted just only of craziness for it. Best of luck to all. Any queries if you have I would love to answer. By the way I am not a MICA student, but I converted it last year here you can read little about me:
http://www.pagalguy.com/discussions/all-i-wanted-to-speak-about-cat-25002933/19874764
And I am not giving any exam anymore, so please don't ask any MBA related philosophy
Easy things are easy if crazy for them, but they are not easy of lazy for them. Be Insanely different.
Disclaimer : All above said things were based on my last year experience so don't declare a fatwa again me if MICA put cheese instead of butter in your path just to check to give a twist.
Badaaa waala good luck to all.
http://www.pagalguy.com/articles/my-mba-story-dont-read-the-ending-first-19874764
Hi! I am going to give MICAT'15 this year... I would really like to know what all do I need to study for the General Awareness section.

Also, if someone could enlighten me about the total number of seats and the previous year's cut off, it'd be great!

hi guys 
how to prepare for the word association section any online resources available?