Hi guys,
I am an MBA Finance graduate. I would like to work in the data analysis field. Can anyone tell me what will be the job of a data analyst(fresher) in an international bank.
I got an offer from a bank as a data analyst. The profile requires expertise in MS Excel. I am not sure, how excel can be useful in data analysis.
Please someone help me to find out what will be the job of a data analyst in a bank with Excel. Please help me. Please..
regards,
Amala.
Hey guys!
An MBA isn't the only option after your CAT examination! There's so much more! If you have an analytical bent  of mind or love numbers then Northpoint  is the place for you!
Northpoint offers a Post Graduate Program in Market Research for all you number-crunching lovers! Northpoint believes in 'learning by doing' and makes you part of the industry from Day 1! Unlike any before, this course is taught by practicing managers from the  leading international market research agency AC Nielson and guarantees you a job at Nielson after completion of this course!
And what's more, all of this at a fabulous campus in Khandala! 
For more details take a look at the Northpoint website at
Northpoint Centre of Learning
Check out this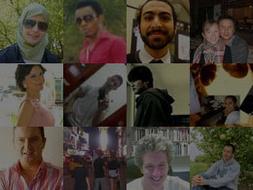 Sophia Jones is a Senior Research Analyst at ResearchOptimus. She is an engineer and has master degree in management from premier B-school. Over the last 15 years, she has handled various projects in both domains market research and financial
She will definitely help you with some thing much better
How feasible it is for a post graduate in Finance as the specialization to go for Market research firms like AC Neilsen? Considering he/she is interested in a career into business analysis and research. I want to know if this right thing to do? And, also do these market research firms prefer a finance person, provided he/she is well versed with Market research basics as well with finance basics as well?
yes market research is the paper u get after u hav decided ur specialization....And now analysts are very much in demand as freshers also u wil be high in demand....since MNC's are also hiring such analysts.
@tamanna88
Is marketing research analysis a subject in MBA and can we get this profile job as a fresher?
I wanted to convey the role of market research analyst....one of ma friends being once asked in an interview.