NIRMA WAILIST NUMBER 60
 TODAY UPDATED
ANY CHANCES OF CONVERSION  PLS HELP 
Quoting Mr. William Shakespeare, "All the world's a stage and all men and women merely players", and hence we must play our part well if at all we play it! And what better platform than Act 'O' Mania to channelize the real-life drama into reel life and making the best out of every minute emotion.
Act 'O' Mania is a drama competition organized by Abhinay, The Drama Club of IFMR GSB under Abhyudaya where we give you a chance to prove your knack to act. So, put on your thinking caps and come up with something that makes us go- what an act Sirjee!  
Details:
Be the Shakespeare for a Day
Round-1: 
Premises/Storyline for Round-1: Teams registering for the competition have to choose any one premise/storyline from the list given in D2C section and have to come up with an ending for the same within the stipulated time period. 
Be the Amitabh Bacchan for a Day 
Round-2:
1. The qualifying teams are supposed to make a 15 minutes(max) video on the script submitted by them in Round - 1.
2. Any video format is acceptable and no limit as such for the size of the video file.
The stage is set for the biggest spectacle of fun, entertainment, and glory. The bells have rung and the Carpet has been set. The flag is up! Are you ready to participate?
To Register please refer to the link of our official registration page on D2C: 
https://dare2compete.com/o/act-o-mania-abhyudaya-2021-ifmr-graduate-school-of-business-at-krea-university-sri-city-145324 
For live updates please follow our official handle: Instagram:- https://www.instagram.com/abhinay_ifmrgsb/ 
Regards,
Abhinay
The official Drama Club,
IFMR Graduate School of Business, KREA University, Sri City.

Can i have the email address or contact details of any of MBA 2016-18 batch or passed out alumni of Nirma institute of Management?
A walk to remember... The second week at IMNU was coming to an end, people starting to know each other and yes.... getting a taste of the "deadlines", "pre-reads" and "hectic schedules" the seniors warned us about. We had just finished our IGB lectures and then came a good news along with a not so good one - IMNU had taken the initiative to get us acquainted with the city and our classmates and take us on a heritage walk. So far so good. The news came with a catch - we had to wake up at 5:30 am to go for the walk. So Saturday morning, 5th July, 5am it was. And all everyone could here was alarm bells ringing. Seniors cribbing and cursing the juniors that what on earth is happening.. The havoc stopped when we were up and running... 4 sections, 4 buses, 1 destination: Old Ahmedabad.
We reached Kalupur and were asked to walk the next "few" km (which turned out to be around 2-3 kms from where our buses had stopped). After passing through fafda-jalebi walas of Kalupur, we reached the majestic and old temple of Ahmedabad - Shree Swaminarayan Temple. Apart from the divine darshans, it was amazing to know that the morning nagada was played mechanically through machines rather than people. Then we headed towards the pols of Ahmedabad. Pols are where people live in Old Ahmedabad - so called because of the narrow streets and clustered houses that one sees. Designed in such a way that every pol was connected with other through secret passages, each pol integrated houses of different styles - Maratha, French, Mughal - with proper sewage networks such that they represented one common pol rather than small diverse units. We also visited the Kaala Raamji temple which is the only temple where Lord Rama is seen in a sitting position. The unique aspect of the idol is that it is made completely out of pure basanite. We also went through Kavi Dalpatram Chowk, named after one of the greatest literary figures in the history of Ahmedabad. Our final destination was Jama Masjid , another 2-3 km walk away, the imposing grandeur of the structure making us understand why it was the final point in the journey. The figure of OM in the windows of the masjid truly reflected the unity in diversity of Amdavad and its people and seemed to call in each one of us the duty to protect the communal harmony of our country.
Well, the walk could have been a bit boring but a group of students out on a Saturday morning knows it better to make the whole experience interesting. For instance, the Kavi Dalpatram Statue sure was wow.... "But first, lemme take a selfie". Just imagine, girls with shades taking pouting selfies with a statue of someone in dhoti kurta and pagadi. And guys giving ROCK ON type poses at the Jama Masjid. Insane... But fun!! From eating fafdas from stalls visited by Amitabh Bachchan to check-inns at various pols and the masjid. Not to forget having cold drinks and snacks from the Nukkad Gumti and wearing lungi at Jama Masjid. All of these experiences were fantastic and what is more, we got enough material for hashtags and status updates!! after all #YOLO.
Not only did the walk through acquaint us with the city and its people, who were so helping to serve each one with chilled water when we went to their doors, but also what it did was create bonds. All in all, it was a wonderful experience - one which could be written down in the "IGB LEARNING LOG". Thanks IMNU.
(Content: Parth Patel - MBA (FT) Batch 2014-16)

Website, Blog, Facebook , Twitter
Bearings of a recent IMNU passout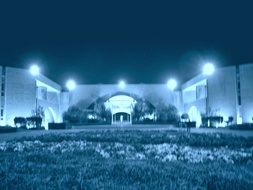 Change is the only constant of nature. Hence the word recent . IMNU is known for its infrastructure and pedagogy among outsiders, but to us insiders there are a few other things as well that are the hallmark of our alma mater as much as the fame of IMNU in business education and will always be a...
Website, Blog, Facebook , Twitter
how is the infrastructure?? i read somewhere that the placement statistics provided on the website were inflated, plz throw some light on the same??
Hi, any reviews on the Integrated BBA MBA course at Institute of Management, Nirma University?
Hi, any reviews on IMNU, Ahmedabad's Integrated BBA-MBA course?

Looking for some advice on the lines of:

1) Faculty
2) Facilities
3) Course Syllabus

Thanks in advance!