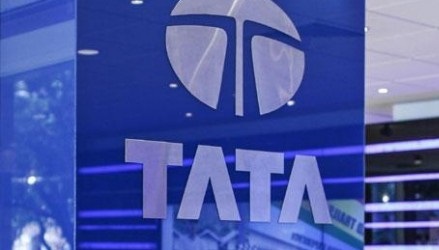 Like that of many long-running family businesses (Sainsbury, Toyota, and S.C. Johnson), Tata culture can best be understood as a reflection of the founder's beliefs and ingenuity, honed through generations.
 J.N. Tata studied to be a priest in the Parsi religion (also known as Zoroastrianism), but pursued a commercial career because he believed he could do more for more people that way.
As a fervent nationalist and entrepreneur, he sought to amass enough wealth and influence to elevate the Indian people and their communities, helping to prepare them for a struggle against British rule. Although he eschewed the priesthood, Tata remained loyal to the tenets of the sect. The bedrock of this tiny religion (there are only 23,000 Parsis in India and 100,000 worldwide) is the notion that a life well lived must dedicate itself to charity and justice.
The Tata name in itself is a unique asset representing leadership with trust.
As any 'Tata person' will tell you, there's something positively distinctive, something less than completely explainable, about working for the group - the experience is cast in a hue quite different from the ordinary.
By developing a structure, systems and a workplace culture that provides challenging jobs, rewards performance and delivers opportunities continuously, they strive to get the best out of their employees. Their employee turnover is as low as below 10 per cent.
There are many companies under TATA but all of them in general reward their employees less with giant salaries and bonuses and more with a sense of belonging to an elite organization with an impact on the world. This blue-chip attitude is reinforced by strict standards for integrity and ethical conduct.
The Culture of TCS is observed to be highly ethical. It is highly networked although the job responsibilities and positions of employees are clearly defined. This helps the employees settle down in the organization quickly and effectively along with giving them the autonomy to bring out the best in themselves. This is well exemplified by the fact that even the CEO of the company is addressed by his first name. TCS is also one that supports growth and learning by providing and facilitating platforms for individuals to innovate and experiment even if that is not a direct requirement of their project. One of the most striking features of this company is that employees are referred to as associates and not 'employees'. This reflects the pride the company wants to experience in being 'associated' with the concerned individuals and holds them as important and superior as the company itself.
However, since TCS is huge organization with approximately 170,000 employees, many-a-times underutilization of human resources is observed before the project allocation. Hence periods of inactivity is observed in such cases. The size of the company and it's well defined hierarchy is centralized at higher management level and localized at domain or vertical level. The company is also studied to be too customer driven even when it's not a part of the customer requirement or specification.
Tata's culture of service can be seen after the November 26, 2008, terrorist attack in Mumbai, which badly damaged Tata's flagship TajMahal Palace hotel. The hotel was repaired and reopened less than a month after the attack. Indian Hotels, Tata's hospitality company, directly oversaw the medical treatment of injured staff members and paid generous health and school tuition benefits (including the assignment of a counsellor for life) to the families of all slain individuals, including railway employees, police officers, and passers-by who had had no direct connection with the hotel before the attack.
TATAs relationship with their employees is a bond that continues to be nourished with compassion and care.
Powering this relationship is an entire range of human resource initiatives aimed at realizing the potential of and, consequently, maximizing the returns from Tata employees.
Robust leadership-development systems that accelerate the development of current and potential leaders, a performance culture that's calibrated through rigorous processes, and reward mechanisms that are among the best in the corporate world.
The richness of this relationship, fashioned by a tradition of compassion and empathy, represents a workplace culture that goes way beyond work.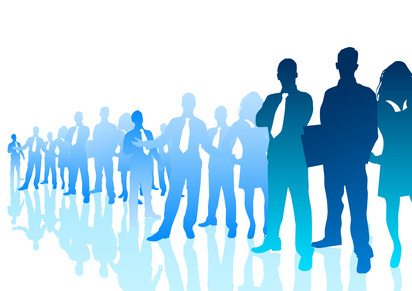 Human resource management is undergoing a massive transformation that will change career paths in as yet uncertain ways. Employers are placing greater emphasis on business acumen and are automating and outsourcing many administrative functions, which will force HR professionals to demonstrate new skills and compete for new, sometimes unfamiliar roles. "Job titles and functions will likely remain in flux for sometime," say business leaders, academicians, HR consultants and HR professionals. But they feel that some of the standard niches - such as HR Generalist and Benefits Specialist - will become less common and less important, giving way to new ones such as HR Business Analyst.
Depending on the company, a human resources job can encompass everything from recruiting to training to compensation, or it can focus on a single human resources specialty. A small organization may have just one human resource generalist or human resources manager. In large corporations, human resources management duties are divided among several areas, including employment and placement; compensation and benefits; recruitment; labor relations; and training and development.
Although the Bureau of Labor Statistics (BLS) doesn't separate each human resources specialty, it does project overall employment in all human resources job categories to grow by 22 percent between 2008 and 2018 -- much faster than most occupations.
Here are some of the most in-demand specialist human resources jobs.
Recruitment Coordinator : The work profile includes arranging the advertisement of new vacancies, analyzing applications and shortlisting candidates, arranging job interviews, and managing any testing procedures involved in the recruitment process.
Training Officer: Identifies the training requirements among employees within the organization and designs and implements appropriate training programs for individuals or groups.
HR Manager: A strategic role involving framing of policies, processes and practices relating to the overall business needs of the organization. It involves overseeing others in the HR team and ensuring delivery of their responsibilities in addition to employee welfare, salary reviews, and employment law.
HR Director: Managing and controlling departmental expenditure within agreed budgets as well as maintaining awareness of contemporary HR development theory and methods and provide suitable implementation within the organization.
Compensation and Benefits Managers: These HR workers develop, implement and administer a company's rewards and benefits policies, including salaries, bonuses, pensions, life insurance and sometimes medical insurance packages.
Training and Development Specialists: These HR specialists conduct and supervise training and development programs for employees. This specialty is splintering into even more specialized human resources jobs, such as organizational development consultant and training and development manager. In general, a training and development specialist will work with training managers and employee supervisors to develop performance improvement measures, conduct orientation sessions, and arrange on-the-job training to help employees maintain and improve their job skills.
Employment, Recruitment and Placement Specialists: Also called recruiters, these specialists recruit and place workers. They may travel to job fairs and college campuses to find promising job applicants. They may also screen, interview and test applicants, and may check references and extend job offers.
Employee Assistance Plan Managers: Sometimes called employee welfare managers, manager of work and family programs or work-life managers, these HR professionals oversee programs to enhance employee safety and wellness and improve work-life balance. They may manage occupational safety and health standards and practices, health and physical fitness plans, medical examinations, flextime programs, food service and recreational activities, childcare and elder-care programs, and counseling services.
The field of human resources offers perhaps one of the broadest ranges of career opportunities in the workforce today. Though obviously bonded by a set of common practices and goals, human resources careers are surprisingly diverse.
So back to the original question of why you might want to work in HR, the motivation is generally one of people. Many roles ask for candidates who are 'good with people' but there is no function where this is more important than in HR. You need to genuinely care about the well-being and development of your employers employees, which often results in close working relationships with people from across the business.

"You don't have to be a genius or a visionary to be successful. You just need a framework and a dream " Very rightly quoted by Mr. Michael Dell and we relate to VESIM in providing this chasis framework for elevating dreams as well as articulate it in today's pragmatic world.
We at VESIM, for sure want to mention about the immense opportunities the college entrusts upon students to excel, in terms of quality academics, swashbuckling extra and co-curricular activities which in turn help in a 360ᵒ development and progress of students along with competitive and lucrative placements for a rejuvenated student profile. In addition to the plethora of companies that come on campus for placements at VESIM, the faculty and the placement team leave no stone unturned to mould the students in becoming future ready not only to crack the best of jobs but to create a revelation in the dynamic corporate as well as entrepreneurial world and kick-start their professional lives with a promising role.
Stalwarts like L&T Info Tech, Indusland bank, Thomson Reuters, Reliance, ITC, naukri.com, UB group, Indiabulls, Nielsen regularly hire from VESIM. The placement team is highly dedicated in tapping the renowned organizations to come for the placement process and accordingly they also keep the students motivated and encourage them to give in their best to have a flourishing career. To add to this, they also take inputs of the students with regards to certain specifications or interest of the students.
Sea of opportunities in terms of industry exposure is provided to students with various workshops, guest lectures, inter collegiate events to get the competitive advantage with the latest trends. The students are well prepared for the placement process mentally to keep their best foot forward before the interviewer. Over the years, VESIM has been able to distinguish themselves, to a great extent, with the concepts of offering programs in various fields as per industry trends.
According to me at the end of the day it comes down to the fact, that when you have an opportunity, you grab it and make the most of it because it is your own determination and effort which has a major role to play along with the support that the college keeps on providing which is why I could manage to get placed with a very reputed organization like L&T Info Tech.
As famously quoted by Swami Vivekanand "Arise, Awake and stop not till the goal is reached", VESIM helps us in academic excellence as well as inculcating and practicing integrity, ethics and principles  of good governance in our personal and professional life.  
Rupsha Mazumdar
PGDM Student
could

anyone tell me that , how is the placement VESIM, IS it a gud college fr mba? n i have got 66% in mah-cet 2015 OMS-GEN. which college could i get , the best in average one's.

Finally through with a hectic month. Done with the projects and the exams :D. Bid farewell to seniors during the same time 😛 . Now it's time for two months of summer internship. Wish you all good luck mates (Y) . Excited 😁
Finally through with a hectic month. Done with the projects and the exams :D. Bid farewell to seniors during the same time 😛 . Now it's time for two months of summer internship. Wish you all good luck mates (Y) . Excited 😁
Exams are going on at VESIM and despite that, cant wait for the summer internship to begin.

Need for MBA Students
http://www.economist.com/debate/overview/241

On 24th March, the VESIM CSR Cell organized Blood Donation Camp at the VESIM campus. The camp saw a large foofall for Blood donation. Many students also registered for organ donation. The response of students as well as faculty was encouraging. We look forward for such more events by the institute.
Way to go forward, take a bow VESIM.