Did you know?
This past year, the Katz School has shown progress in several rankings by external publications. In 2013, of the schools ranked by the Financial Times, the Katz two-year MBA program is No. 1 in the United States for salary increase €" a 132 percent difference on average between pre-and-post MBA earnings.
Want value for money? Then head to Katz!

The Economist "Which MBA" rankings have ranked the Katz MBA #1 for ROI in the US! With a whopping 42% ROI in the first year post MBA, Katz students can recoup their investment in just over 2 years post MBA on average. International students can recoup their investment faster given that the average salary is higher by about $5,000 than the Katz average. Carlson, Minnesota is ranked second with 33% ROI in the first year after the MBA.


In terms of its overall rankings, the Katz School is a Top 25 U.S. public institution and Top 50 U.S. institution in three of the major publications and on the cusp in a fourth:
The Economist — No. 20 among U.S. public institutions; No. 47 among all U.S. institutions; No. 88 worldwide
Financial Times — No. 19 among U.S. public institutions; No. 41 among all U.S. institutions; No. 80 worldwide
Forbes — No. 23 among U.S. public institutions; No. 47 among all U.S. institutions
U.S. News & World Report — No. 28 among U.S. public institutions; No. 52 in the United States.

From 2012 to the present, the Katz School has climbed higher than any school in the rankings.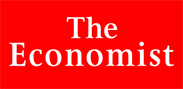 Our cookie policy has changed. Review our cookies policy for more details and to change your cookie preference.By continuing to browse this site you are agreeing to our use of cookies. | Good-value MBAs From the print edition Which MBA offers the best return on investment (ROI)?
http://about.me/akshayamurthy
Dear Current & Prospective Katz Students,
Please give me an opportunity to reintroduce myself. I'm Dhananjay "DJ" Sharma and I'm a 2nd year MBA student at Katz, graduating in 3 weeks. Through this letter I want to share my experience with you all as you prepare to enhance your careers through a MBA degree.
Past two years definitely have created bittersweet memories for me. On one hand I extremely enjoyed my time at Katz and for that I'm not only thankful to the faculty and staff here but my fellow classmates, as they have enriched my life beyond belief. And on the other hand at times I have felt extremely frustrated because of various reasons, time management, conflict resolution, extreme hard-work 7 days a week and yes of course career placement. But then I remind myself that I accepted this challenge myself 2 years back and that it wasn't imposed up on me. In the past couple of years have good times and experiences helped me? "Yes". Have bad times and experiences helped me? And the answer is "Definitely Yes".
This is my journey, my struggle, end of the day my achievements will be mine and my failures would be mine as well, and I must embrace them. Blaming a group of people or individual is not going to help me, its only going to make me feel more negative about myself. And the best part is Katz has never let me down or made me feel negative about myself.
As of today I don't have a full-time employment but I'm working towards it and so are students in various schools across the globe. When the right fit and the right opportunity and the right time will come the best job in the world would be mine. I can only believe in myself and help myself. I can't rely on an individual or a team, say Career Services at Katz to get me an offer letter. They can get me a contact or an interview, however to convert that into a full time or an internship offer 100% relies on me.
As we wrap up another successful year here at Katz its not only my but everyone's belief that all domestic and international students will get excellent placements very soon.
We have challenged ourselves by quitting our jobs and going back to school. Lets live up to that challenge. Katz has given a lot to me and in 3 weeks I would be proud to call myself an alumnus of Katz!
If you have questions, lets talk.
Hail to Pitt.
DJ
Hi All,
I've recently got an admit to the two year MBA at Katz. Would like to connect with other people joining the program. Any other joinees please feel free to PM me or mail me at
researchersid@gmail.com
Hi I recently got admit for one year MBA program.
Also How many here got admitted for one year program ???


Lets connect and share more Please.
Thanks,
Abhinav S
How are wait-listed candidates of Katz notified? Are they notified only if they get selected? Or, are they notified anyway?
Hi All,
I have been a silent member of the group. I applied in round 3 and got the admit mail with scholarship.
Is there a group where all the potential students are active. Please PM me if anybody else is joining the program. @Anand.S and @D.Sharma can I get some of your time. Need to get some clarifications. Please let me know a convenient time we can skype or facetime.
Got admit for the Katz 1-yr MBA program !! Received an $18k fellowship as well 👏
Hello All 2014 Katz Aspirants,
I will be in Delhi, India in March and would be delighted to meet anyone who is available and has questions for me about Katz.
I'm proposing a meet on Saturday, March 15th in Dwarka during the day.
Details will be worked out later based on the interest and convenience of all.
Please let me know if you are available and interested in meeting up.
Best,
DJ
@ All
I have received an admit from Katz.. Most probably will joining it.. Anyone else joining ???