https://play.google.com/store/apps/details?id=com.iSpotTalent This is a new App. that lets you broadcast your CV and Video to advertise yourself for work.

Sharad Sharma talks about how R&D; industry is changing and its important to have product leaders lead in that S curve of the industry's inflection point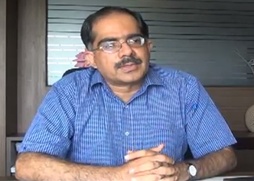 Sharad Sharma talks about Product Leaders
Institute of Product Leadership
Hi.... I have around 4 years experience in IT. I done my graduation in Mechanical Engineering. Now i want to switch my job to Energy Sector. So could pursuing a MBA in energy domain help in starting a career in Energy Sector.
Is it possible or too hard to crack?
Highly demanding and lucrative management roles in technology sector are following -
IT consulting - Business Analyst, Consultant, Risk Advisory, IT Audit Manager, Sales
Product Management - Product Manager, Product Marketing Manager, Sales
Institute of Product Leadership
Hi,
I'm keen on pursuing an MBA abroad and would like someone to let me know what kind of job profiles one can expect after an MBA in the technology sector.
hello , i would like to know , that only engineers and it background people can go for operations and it specializations? or people from commerce background can also go for operations and it/systems?
Hi ... I have around 5 years of experience in IT industry in the areas of application development and production support and am currently working in TCS. In order to move to the management side of things where I don't have much exposure, I have decided to pursue MBA in information systems and have calls from few of the tier I colleges like MDI... Please let me know the kind of job profiles that are offered after MBA in information systems ... I have inquired a bit and found that the profiles offered are mostly on the lines of business analyst or project manager or information manager ... Please share with me more specifics of the job profiles offered and the skills that the companies look for while hiring students from MBA information technology .. Thanks..
Sometimes you're ahead, sometimes you're behind ..The race is long and in the end, it's only with yourself