Hello Guys,
So who all are re-applying this !?
Indian School of Business, Co'16 https://www.linkedin.com/in/shankeypoddar
Hey Folks!

I have created a thread for Class of 2016!
While we re-applicant can have fruitful dicussion here...
Please join below thread so that we can be in touch with the new lot of applicants as well!

http://www.pagalguy.com/discussions/isb-class-of-2016-aspirants-25114081

Cheers,🍻

ShankeyP
Indian School of Business, Co'16 https://www.linkedin.com/in/shankeypoddar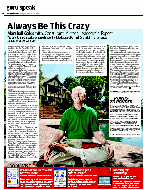 Other Timesgroup sites: Mumbai Mirror | Bangalore Mirror | Ahmedabad Mirror | Pune Mirror | Education Times | Times Ascent | Times Wellness | M-Paper | Times of India | Economic Times | Times School of Marketing
found this interesting...
Hi all. I was in the bottom 49 in R2. GMAT-710, Work Ex- 32 months in telecom industry. I am thinking of applying in R1 for class of 2016. I have two questions:
1) Should I apply for class of 2016 considering there will only be a 6 months gap between my re-application and little change in quality of professional work experience?
2) What I should do to present a better case in my re-application?
Any inputs would be welcome.
This forum is specifically for those like minded people who were either not called for interview in R-1/R-2 of ISB, or were called for interview but dint get an admit.
Sole Aim: To help each other in preparing for next year`s applications; To share, to improve, to suggest, to innovate and to have some fun while preparing for next year`s application.
Lets collaborate.
Lets Keep the momentum going!!!