ISM Dhanbad 2014-16 Batch Aspirants plz follow this link :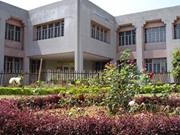 ISM Dhanbad 2014-16 Batch Aspirants. 7 likes. This Page will be used to answer admission related queries for DMS-ISM 2014-16 batch aspirants.
got call from ism but my name is 4th from the bottom in the list....
is the list according to the cat score???
cat- 81.02 percentile


@rinasingh
no idea dear i am also aspirant lyk u....let see what happen....if psu starts coming in ism for mba then i think placement scenario will change in future

@utkarsh10390
so what bout future prospect .will placement scenario going to improve or not sure bout that.
@Svetambara
ya its true....this year only 13 got placed out of 55 and almost all placement phases ended in ism....

source:seniors