Hello guys, i have created a spreedsheet for the waitlist movement , please update it going forward whatever information u have, and i will also request to guys who have converted and not willing to join or not sure please update the sheet: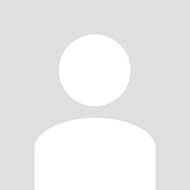 Create a new spreadsheet and edit with others at the same time -- from your computer, phone or tablet. Get stuff done with or without an internet connection. Use Sheets to edit Excel files. Free from Google.
I want to request to all waitlisters that if they have calls converted in other colleges which they are going to take admission in, den plz do email irma about their decision..it might be the last waitlist on 21 May and it will help others to realize their dream...😃
Confused between IIT Delhi and IRMA. Seniors and peers, please advise.
the fb group for PRM converts already has 76 members who r sure of joining. should the waitlisted ones be worried 😞
Upto what wiatlist is given in each category :
General :
OBC :
SC:
ST:
NRI :


My Profile:
10th : 79.8
12th : 81.4
Grad : 69.28(GPA 7.66) Enginnering NIT, Raipur.
Work Ex: 16 Months (IT)
CAT: About 77%ile
Converted IRMA. Skeptical about joining. Seniors please help weather my profile is suitable for IRMA or not. Also, what kind of work profiles I can get after PRM.
IRMA was always my dream college..
bt not felling any happiness after converting it..
maybe in last three days after my very poor interview,i had moved on..
this felling is very strange
Finally Selected...Got something good...feeling elated..
Cat 2013: 94.56, IIFT 2013:52 Final Converts: IIFTK, IRMA, DSE Joined: IRMA PRM35 (2014-2016)