I love it when CSK get owned 😉
KKR...you beauty!!
Ab ki baar... Kay Kay Aar
bhai log aur unki bheno 😛 join the league. league name and password is pagalguy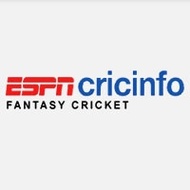 Manage your team to glory with ESPNcricinfo.com s Fantasy Cricket game
At last we are having some halchal over here 😁 😁
Finally Joined!!

World Cup fantasy could have been a Good warm up....but these bloody exams
My Team... Starks11..hopefully changed will change fortunes for me
Hoping to Crack Top 10 this time...last time ended up on 16th 😛
Logged in after ages ,that to for Cricket and you guys.
This thread is definitely going to be stuffed with humorous posts and also in terms of number of hits per minute during coming times. Let's promote this guys.
I am eagerly waiting for the Logical/illogical judgments to be made here with logical/illogical justifications.
PS- 'Himspuy Rockers' finished in top-10 this time (ICC World T-20). Hope it will on top in this IPL.
Bring it on..!! :2guns: :evil:
(Where are other smileys??....Oops.!!...I can feel too much change here..)
Didn't realize that it's been 3 years since that glorious summer. And now we are in with a good chance of winning the T-20 Cup.

Anyways, in with a bang
hoping to come out also with a banggg
When we started playing Fantasy Leagues on PaGaLGuY back in 2011 during the ICC World Cup did we realize that it was going to be an integral part of our lives in the coming years ? Yet, it has become a way of the little entertainment in our otherwise busy professional lives. 😃
So here we are back again with Indian Premier League Twenty-20 (Season 7) Fantasy League.
👏
We will have supporters for all the franchises, a bit of banter among the supporters and most importantly a hell lot of FUN.
The league details are as follows !
I know you can be a sport and enter exactly one team.
https://fantasy.iplt20.com/ifl/homepage/homepage
League Name : PaGaLGuy IPL T20 Champions
League Code : 4273

We will also follow the fun on FB as well. And the group is called Only Sports and the link is ->
https://www.facebook.com/groups/321687337870918/
So, Create Your Team and Join The League, Because IPL T20 Ka Bulawa Aya Hai and YOU DESERVE ALL THE FUN


All The Very Best ! 👍👍