Hey anyone from gujarat Plz share ur ibps clerk attempt
What was cut off of gujrat last year for all category
Hey Guys, Is there anyone whose name is there in the first list of Gujarat (PNB clerical)?
what is next procedure after final allotment of ibps its just a formality of document and medical verification or its a serious procedure i dont under stan once ibps allot a bank any changes possible in it or not its a final allotment pl's guide me.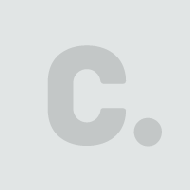 we candidate want to know on what bases we were disqualified or there was some fraud being done with aspirants almost getting top position in the...
Hey all....
Who are the ones allotted PNB....in clerical cadre...we can help each other this way with formalities....
Regards,
Gaurav.
i got 61 marks in clerk 3 from gujarat obc-oc catagory cutt off is 46 interview was very good any chance in 1st allotment? when final result and 1st allotment is published?
I got 101 marks OBC category. Interview was average. What is my chance ?