Happy Bday PKL saar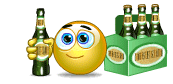 dame la fuerza del sol naciente
Happppppyyy B'dayyyyyyyy PKL
What comes easy, won't last. What lasts, won't come easy.
PKL Haffie waala Budday
Vaibhav Goel Alumni, 2011-13 Batch ex-ADCOM, K J SIMSR
Happy Birthday pkl saar


May god bless you with lots of happiness and success
Enjoy!!
HR Professional, MBA - HR (2012), SBT CheerLeader 2011, PG Queen 2012 :blush:
happy birthday
have a great year ahead...
...whoever said, It's not whether you win or lose that counts, probably lost. IIFT 2012-14 Batch
Happy Birthday
:clap:Enjoy:clap:
Party Hard
:cheers:Cheerzzzz:cheers:
happpyyyyyyyyyyyyyyy waaaaaala budday PKL saaaaaaaaaaaar
meri taraf budddday ki khushi mai.....:cheers:(
masala chai
)