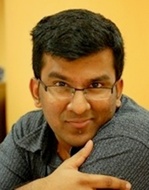 Allwin Agnel The mind behind PaGaLGuY.com
All the best things in my life have happened due to PG. I can t even start to state what it means, sometimes all I can be is thankful that it happened -Allwin Agnel You must have heard about those who move to commerce sector from technical.
Season 2013: Calls NITIE,MBE
Thanks everyone! It was a fundoo b'day with a fundoo cake and fundoo people all around
Command like a king, work like a slave.
Shivam Awasthi Class of 11-13 AVP Business Banking | The Hong kong & Shanghai Banking Corporation
Why do we fall??? So that we can learn to pick ourselves up again.