Hi Guys, I'm working in Defence with 17yrs of experince as a technician in Tele Communication field. I had done MSc in Electronics & Tele Communication. I'm planning to do Executive MBA from Symbiosis. Is it ok to pursue MBA at this Point to enhance my career Opportunities? Please advise...
VISIT ON THE LINK GIVEN BELOW FOR ADMISSION PROCEDURE / TO CONNECT WITH US / FREE COUNSELING CALLS
VISIT ON THE LINK GIVEN BELOW FOR ADMISSION PROCEDURE / TO CONNECT WITH US / FREE COUNSELING CALLS
Hey guys,
I am interested to do my MBA and I wish to work abroad to gain some kind of international exposure. Can anyone suggest a college suitable for my requirement? I have 5 years of work experience. I have done my Bachelors in Accounting and Finance. My GMAT score is 700
Institute of Business Management of GLA University is a department which proves its success by its results. Whether its placements, academics or B School ranking the department leads in all. The department has been witnessing 100% placements every year and that too in renowned business houses. A recent example to quote the achievement of the department is 38 MBA students of GLA University got placement in renowned companies like Vodafone India, Just dial etc. This became possible only due to the good and great corporate tie ups of the department with these firms. The corporate tie ups of the department enable its students to get associated with reputed firms and business houses.
Hi guys!
Unicom along with KPMG is conducting an all India level business development champions leauge. This is an initiative taken by them to run India's most prestigious corportae Quiz on Business development.
For further details about registration and other things you can visit the site mentioned below
http://www.drivingexcellence.org/bangalore/2014/India_Business_Development_Summit/business_developme...
Game Plan:
Qualifier Round 1: Online on August 05, 2014 - Duration 30 Mins [Time: 5:00-5:30 PM] FREE
Link to take the quiz would be sent to nominees via email 5 days before the quiz
Quiz can be taken from anywhere - office / home / browsing centres, etc.
This round will be for 30 minutes. You will have to answer 40 Multiple Choice Questions
Questions have been designed to be generic covering all areas of Business Development.
Based on performance selected teams will qualify for Round 2.
Selected Candidates will be informed via Email.
Semi-Finals at the conference venue PAY
Format - Pen and Paper based quiz.
This round will be for 40 minutes. You will have to answer 40 Multiple Choice Questions and 2 Situational and Subjective Questions
Top 4 teams will go to finals.
Certificates will be provided to all semi-finalists
Finals with 4 Teams on 29th August, 2014 (Time: 5:15-6:00 PM) in Bangalore
Format - Oral quiz to be held on stage
Quiz will have Audio and Video Rounds with Live scoring. Contest Format will be explained at the beginning.
Result will be announced at the Venue by 6 PM. Winners and RunnersUp Teams will be given Prizes by our Chief Guest.
What's the Best Business Development Champion taking home?
Winning Team - Smart Phone and Platinum certificates to both players in the team
First Runner Up Team - Gold Certificates to both players in the team
Second Runner Up Team - Bronze Certificates to both players in the team
Winners shall be facilitated with the awards on the same day of conference (i.e. 29th August, 2014) in Bangalore at the India Business Development Summit Venue.
Who is eligible for Business Development Champions League
Anyone who is professionally involved in Business Development/ Marketing/Sales (at all roles) is eligible
Student/Fresher are also eligible
Is there any participation fee?

There is no participation fee to take Round 1. However those who get selected for Semi-finals will need to pay Rs 12,000 / team as participation fee. This fee includes Complimentary pass for attending the full day Conference.
Do you aspire for the next level in management and leadership roles in your organization??? Then Executive PGDM at IILM is tailored for you only. Call at 0124-6675756 to know more exciting features of the program.
A start up writer trying to help others!
The biggest consumer China is reflecting distinctive behaviours towards Luxury. Read here...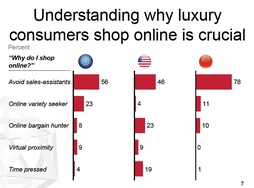 About Daxue Consulting Daxue consulting is the most cost-effective market research in China. Sourcing students brains from top Chinese universities to complete market research through well-kown methodologies such as documentary research in China, store-checks in China, focus groups in China,...
Visit us at www.lcbs.edu.in or Contact at +91- 98111-03268. LCBS is an initiative of Luxury Connect (www.luxuryconnect.in)
I need list of all colleges who offers full time executive MBA programs.Please add only the name of institutes which offers Job Placements.