can someone please tell that what all are the exams that are going to be held till june 2014 for which one can apply ???
Hi All,Can anyone please provide a list of colleges or give a link( where the data is ) for which applications through CAT and XAT are still open??
TIA,Nishant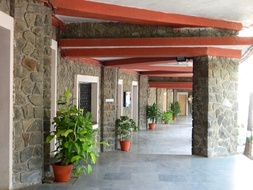 TISS Mumbai s HRM and LR programme (erstwhile PMIR) is arguably among the top two HR programmes in the country. We are happy to feature TISS and we begin their journey on InsideIIM.com with their impressive summer placement report.
Ashish Maharaj,TISS HRM&LR; Batch(2013-15)
For those interested in making a career in HR , TISS offers one of the best HR courses in the country.
The last date for filling up the forms for TISSNET has been extended to 15th November...A golden opportunity for those who had missed out on the previous deadline..


Established in 1936, Tata Institute of Social Sciences is a Government of India funded Deemed University that contributes to the creation of ecologically sustainable, equitable and just society. TISS through its 9 schools and 3 independent centres at the Mumbai Campus, along with vibrant campuses...
Ashish Maharaj,TISS HRM&LR; Batch(2013-15)
guys..any idea of the DTE form for the CMAT scores?
2012 Calls : IIML, New IIMs, FMS, MDI, NITIE, SPJAIN, SJSOM, IITD, IITM, IMT-G, TISS, MICA IRMA, IMI, GIM Converts : IIML, New IIMs (T,U,R), NITIE, SJSOM, IITD, IITM, IMT-G, IRMA, IMI, GIM.
Little confused as to where do we get info about the cut-offs for colleges like IITs. I mean its not up in their websites...
For which colleges do we have to send our CAT score card after applying for those colleges online ?
converts IIM K, NITIE ISEM ,IIT M,IIT K,:IMT G,FORE,IMI, nirma Rejects:-IIT B,D
@Nabeel.ahamed said:

@missionCAT13any idea how much d cut off percentiles will drop for obc candidates..mine is 93 percentile.
Well, for OBC ,
93%tile is enough to get a call from all IITs.