I have a score of 265 in cmat . I am an OMS student . Do I have any chance in KJ Somaiya , Welingkar or Sydenham ?
NEED HELP...
while filling Cmat feb , Wrongly entered INDIAN in religion Status Bar , what should i do?
any IDEA?
i have scored 208 in CMAT sep 2013... what colleges can i get???
I got 251 marks in CMAT Sep 2013 and Iam not a resident of maharashtra .Which colleges should i target for??Please rpy
" I have to remind myself that some birds aren't meant to be caged.Their feathers are just too bright.And when they fly away, the part of you that knows it was a sin to lock them up does rejoice"
Will a rank of 62 get me a call for JBIMS? Are there any sectional cut-offs?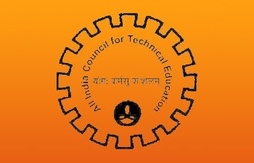 About CMAT 2014-15: The CMAT 2014-15 (Second Test) which will be held in February 2014 is the second of the two CMAT exams held in a year for the academic year 2014-15. The MBA entrance exam conducted by AICTE is held in computer based format over a window of 5 days in 2 slots.
Gladi (Trying to spread love coz there is abundance of hatred in this world )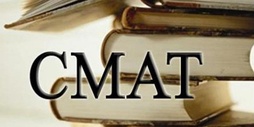 Common Management Admission Test (CMAT) 2014, has been cancelled by the Delhi High Court. This announcement was made by the Delhi Court citing the reason that Management education doesn t fall under Technical Education as per AICTE Act. Hence, a division bench of Delhi High Court headed by...
About MAH CET 2014: Maharashtra Common Entrance Test or MAH CET 2014 is the state level MBA entrance exam for Maharashtra. MAH CET exam was last held in the year 2011 after which the exam was discontinued by DTE and the admission of the MAH CET participating institutes was conducted through AICTE...
Gladi (Trying to spread love coz there is abundance of hatred in this world )
anyone frm gurgaon for cmat on friday aftrnoon
world college of technology and management farukhnagar gurgaon ??.... need company