Complete cat score is wrong as this petition statement explain it.
A petition by eight aspirants from Chennai has put the entire admission process for IIMs on hold. The writ petition filed by them complained about irregularities in the CAT 2013 scoring process. They have also directed the Union Human Resources Development Ministry and the CAT Centre 2013 to...
I scorde 87% and 88% in verbal section in CAT in the past two years without attempting a single logical questions and wihout any preparation,I left my job in may to prepare for CAT this year,I prepared very well,covered logical and a lot of other topics,but guess what I attempted 24 questions and I got only 58% in VA this time.
My snap % is 99.28%,NMAT 215 mark
s,XAT as
per differ
ent keys I m getting between 26.75 and 31.5.
How can this happen only in CAT????????????????????????????????
Prometric and IIM-Indore u cheatssssss
there is something really wrong this year with va, i just tokd to a friend( who got 39 in english in 12th) said that he never crossed 60 ever in verbal in aimcats has scored 97 in va in cat 13~! and about me, i dnt think any aimcat i scored less than 90-92 in va, scored 69!! get lost prometric, u shud be burned!
Its the time for revenge..
There was something going on in my mind and all of a sudden something struck. PROMETRIC CONDUCTS EXAM FOR GRE ALSO. WHAT IF THEY APPLIED THE SAME MARKING SCHEME AS OF GMAT/GRE to CAT ALSO. i.e. 1.It starts with an average percentile (50-60) 2. If one gets 3 out of first 5 questions wrong then one can never GET more than 70 percentile... 3.If one gets 6 out of first 10 questions wrong ,it wont cross 60 percentile. 4.If one leaves entire paper blank his percentile would be as per the start (that is the case of GP Sir) So,first few questions maight have played the role of spoiler here ITS JUST A SPECULATION (SOME RANDOM THOUGHT)
I will file an RTI right now..I want to thank the guys who are leading this protest..If need be lets all of us hire a good lawyer and take the legal course...There are at least 2000 candidates who are not happy with the results..if we all give just 100 rupees each we can hire the best lawyer in this country!!!..Lets do this guys!!We live in a democracy..lets not allow these guys to make fun of our rights!!!
Guys..I was not on PagalGuy, but my CAT results have forced me to join PagalGuy officially and raise my voice against the injustice done to us...My VA percentile is 97 and my QA score is 26!!!!! People who had not prepared at all for cat have scored more than me!!! And to add on to this these prometric and cat guys have the audacity to advise me to treat this score as my final score!!!..
Please send me a link so that i can sign petition...
Although i went through the website but its showing error :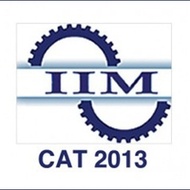 An unexpected score in any of the two sections (mostly in verbal) was seen by the test takers. There are people who scored 99.xx in quant but a meagre...
Kindly highlight something on this ASAP ! thank u
Hi
I also noticed that my section-1 percentile is to a precision of just ONE decimal.
Is that possible?