Hello.. i have converted IIFT and SPJain..no point giving IITdelhi now right? 😁 Kindly advice!
For any queries related to admissions and application related to Goa Institute Of Management, join this thread:
GIM now accepts CAT scores in addition to XAT and CMAT.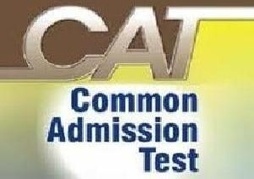 Guys,If anyone of you is facing payment issues, please post it here.ORPM @Ambitiousgal12 @metarunabh @ashwinshenoy @davidwatson1212 or any other student who is replying to your queries here... They will def help you out..Try to register today itself as server might get busy ...
and facebook group:
https://www.facebook.com/groups/256690597816926/
Last date to apply: 31st December, 2013. Hurry!
Sulagna Bagchi.Goa Institute Of Management, 2013-15 Batch
Isn't this we always want to know? A typical (not really) day in an MBA's life. MICA Memoirs presents: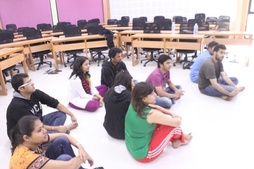 First alarm goes off. I am sleeping blissfully, unaware of worldly problems like the shrill beep of an alarm. My roommate wakes up reluctantly (and possibly cursing me under her breath and I can t blame her for that) and murmurs to shut it off.
hello
we are startinga new initative in the field of gd pi preparation for batch 2013 onward.here a new idea and a new way of improving your communition skill online....particpate on online gd-pi free of cost.you dont need to join coaching classes or you will not fill uncomfortable to say and share.you can gain knowledge from saharing your view on voice gd/video gd room.
YOU NEED FOR ONLINE GD-PI-
1)INSTAL SKYPE
2)OPEN AN ACCOUNT ON SKYPE
3)SEND YOUR DETAIL ON EMAILid-gd_pi@yahoo.in or just add
your self on skype id-gd_pi1
thanks
team gd_pi
PaGaLGuY & Prepathon Engineering. Edit
if we miss taking a CL Proc Mock, can we take it later? (in Sept or Oct)
hello everybody. i'm varatharaj doing pre final year in mechanical engineering in coimbatore(tamilnadu).Right from the day i know about cat i started dreaming being an IIM er! MBA is my passion. im preparing for CAT 2013. As i was from a lower middle class background i cant afford to pay the coaching class fee. now iam preparing for CAT using the books from my college library.
but those books are really confusing and deviated from the actual CAT questions.i dont have a pc too. so i cant refer any online materials. i spend 4 hours daily for preparing CAT. my friend advised me that 4 hours of such preparations=1 hour of preparation by using standard materials like TIME,IMS. i went to TIME and ask them whether i can get the materials alone for a cheaper price. they said they will provide material only along with a course. and that course costs 20000! i was heart broken! i desperately need some standard books. i would be greatly thankful if someone is will to donate extra materials or old materials! PG is my only hope. so please help me! thank you all
IF SOMEONE CAN DO IT, SO CAN YOU!
Guys.. Iam a working professional so obviously dont have time for classroom coaching.. Iam thinking of purchasing TF MBAFunda courseware for starters.. Is it any good guys? fill me in with your opinions and other suggestions too..