I have 10% additional discount code for Testfunda which is of no use for me. Anyone interested can PM me.
hey any one knows about IBS Mumbai ....... is it worth joining IBS Mumbai??????
Hey PEOPLE!!!

I live in Navi Mumbai...lookin for a study group to keep the focus , continuity and drive goin (and not to mention the enthu too:-P)
I'm a third time CAT giver..(previous scores are well 84 and 91 %tile)
Ppl intersted in forminng a grup for CAT14 do ping me...
we cud probably start May onwards.
Hope 2 hear frm u guys!!:-)
NITIE presents B-Cube, 2014.B-Cube (Best Business Brains) is a unique event where MBA aspirants get a chance to spend a day at NITIE. What is in it for you:• A live GD-PI simulation exercise and workshop by NITIE faculty• Know more about Marketing, Finance, Operations , IT and Sustainability, which will help you to decide future career path • Get to meet the students and alumni of one of top B-Schools and see what life in a B-School is all about To participate in the event register here:https://docs.google.com/forms/d/1LuAtdctbeS5Mz58ZMe30LLl9a8WvR-wFuhPygbkkcwQ/viewformNote:• Participation Certificates for all and lots of goodies up for grabs!!• No registration fee• Limited seats available Date : 9th February , SundayPlace : NITIE campus , Powai , MumbaiFor further details contact:Shahbaz- 9167487961 Meera- 9769670979Syed- 7738853257Soubhik - 7506081247Email – impact20.nitie@gmail.comFollow us at: https://www.facebook.com/BCubeNITIE
Hi Guys,
I am living in Mumbai near Ghatkopar. I will give CAT 14, so planning to join an institute near my place. Which coaching institute is the best (best facualty, less students). Fee not a problem, TIME or IMS or any other Institute you would recomend. Please do suggest the best branch of the institute as well. Thanks in advance.
Gaurav
I am working professional livinging in navi mumbai.....I am looking for weekend batches..Please suggest me the best coaching class in vashi for preparation of cat 2014....
Hello Puys..Can you people tell me which one will be good for preparing MBA Interviews ??
CL/Time/IMS ??
sapna toota hai to dil kabhi jalta hai... haan thoda dard hua par chalta hai...
The admission forms of IFMR are out. If you want to know more about the institute you can go to the below mentioned links: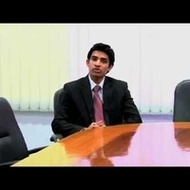 Hi all aspirants, The admission forms of IFMR are out. This year IFMR is moving to a new campus in Sri City. There it has Cadbury, Kellog s, Pepsi Co., Isuzu, Kobelco and many other leading MNCs as neighbors. This thread is dedicated for all your queries regarding IFMR Sri City and the A...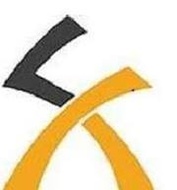 2014-16 IFMR Admissions & Related Queries, Chennai, Tamil Nadu. 173 likes 路 2 talking about this. Address admission and new campus related queries of prospective students.
ATB!!
Supratim Datta, Institute of Financial Management & Research -2012-14, Intern @ Vedanta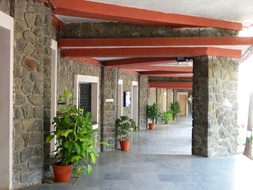 TISS Mumbai s HRM and LR programme (erstwhile PMIR) is arguably among the top two HR programmes in the country. We are happy to feature TISS and we begin their journey on InsideIIM.com with their impressive summer placement report.
Ashish Maharaj,TISS HRM&LR; Batch(2013-15)
For those interested in making a career in HR , TISS offers one of the best HR courses in the country.
The last date for filling up the forms for TISSNET has been extended to 15th November...A golden opportunity for those who had missed out on the previous deadline..


Established in 1936, Tata Institute of Social Sciences is a Government of India funded Deemed University that contributes to the creation of ecologically sustainable, equitable and just society. TISS through its 9 schools and 3 independent centres at the Mumbai Campus, along with vibrant campuses...
Ashish Maharaj,TISS HRM&LR; Batch(2013-15)