Guys pls help.....
Which B-School should I choose....
1.IFMR
2.BIMTECH
Profile: 2.5 yrs of Experience as a Consultant and Business Development Manager.
Right now working as Manager-Operations with an IT Company.
Acads average.
Pls Pls Pls help me to make a choice....Kindly share your thoughts.
Dear Aspirants,
Drishtee Capital, the student run investment fund of VGSoM, IIT Kharagpur has released its latest quarterly report. So for the finance enthusiasts who would like to be a part of an investment fund, do apply to VGSoM, IIT Kharagpur. You can check out the report here :
Performance Report - Drishtee Capital - Dec 2013.pdf
You can also check out our blog: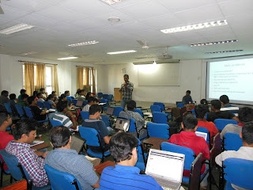 21/3/2013: The first knowledge sharing session by Drishtee Capital was conducted for the batch of 2014 on the annual budget. The topic of the session was Budget 2013- beyond the numbers . It was a detailed discussion covering the important aspects of the budget 2013.
I appeared in CAT 2012, scored 95.2. Wanted to get into top colleges. So decided of giving another shot at CAT. So I continued with my job and prepared along side. CAT 2013 shattered my plans and hopes; scored a mere 84.
I have 2.5 yrs experience in IT.
I am confused as to what to do now. Should I get into any college(that might select me at such score) and get done with MBA
or continue with job?
I am NOT going for CAT this year again.. too much of it already.

help!!

Guys, please help me by putting your insights for my below query :
I have 36 months of experience already .Will be giving one more shot for CAT this year. I work in Cognizant ( IT) and I want to get into IT consulting or any Tier 2 strategy consulting firms like Pwc, KPMG, etc
( Tier 1 being Mckinsey, Bain Booze, Arthur D Little etc etc )
My dilemma is if i were to join IIMs next year i would be close to 4 years of exp....will that close the doors to get into those firms ..or should i quit now and prepare for CAT...please please please help me..
IIFT-D converted. NITIE interview remaining.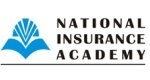 Please Note: The Online payment process involves multiple parties like the banking gateway, payment gateway and the applicant s online account. National Insurance Academy(Pune) shall not be held liable under any circumstances of payment failure or any deductions from banks during the online...
Does 4+ years of wrk ex is a disadvantage in b-schools?
do b-schools even take students with 4+ years of wrk experience that too in manufacturing sector?
How much diffcult is to get placed after 4 years of wrk ex in manufacturing sector...and wat are sectors that do consider after such long wrk ex ...i knw finance is out of question?

Some goals are so worthy,that it is glorious even to fail.
CAT November 8th afternoon slot
QA: 10 attempts 8 correct
VA:19 attempts 15 correct
You merely adopted to the dark! I was born in it moulded by it! 👍
Hello, I'm facing a problem in accessing TIME website. I can access
http://www.time4education.com/ but when i give my credentials, I get the error, "
Active Server Pages error 'ASP 0116' ". Please let me know if anyone face the same prob. Thanks!
With less than 3 weeks to go for CAT, time has come for aspirants to burn the midnight oil. To help you plan the last lap, we asked a few NITIE students to share what they did in their last 20 days before CAT.