Hi guys i am working professional at Bhubaneswar from NIT calicut . I wish to give CAT-2015. Please advice me how to start .
Got shortlisted for IMI, Bhubaneswar. Guys can anyone help me with information about this college ?
New college and is part of International Management Institute Delhi.
There avg pck is 6.5l and highest 9.4l! Anyone has applied for it ?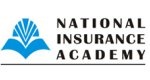 Please Note: The Online payment process involves multiple parties like the banking gateway, payment gateway and the applicant s online account. National Insurance Academy(Pune) shall not be held liable under any circumstances of payment failure or any deductions from banks during the online...
Exam went superb :)
Now time to concentrate on applying to different colleges :)
Friends need held. Need some good colleges having cut offs not below 85 percentile.
Anyone in need of cat material, please message me ...currently at bhubaneswar for few more days.
Any Planning to take GMAT......

I am the master of my fate: I am the captain of my soul.
Impossible is a word which is found in d fool's dictionary!!!!! And I'm nt a fool!!!!ha ha ha ha...