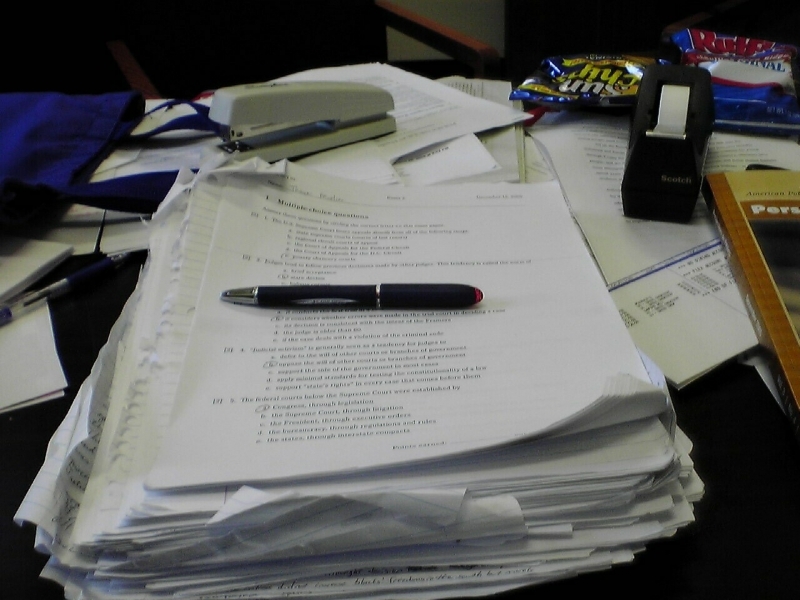 A broken heart and some harsh words. A failed examination and lots of scoffs.
It was numbness all around with a lost sense of purpose. But life doesn't end there. 
It is often such situations that leave a void in life and academics filled up the void for me. It was during these times that I got fascinated by the world of MBA, CAT and IIM's.  I started visiting Pagalguy frequently and gained a lot of information. And this is when I fell in love with the world of management education. I found my second love and this would last a life time.
A new beginning: CAT Preparation Phase -Feb 2010 - Nov 2010
I along with my best friend joined Byju's classes. After attending a few trial classes we were impressed with their coaching. I also joined the TIME's AIMCAT and IMHO series.
With Byju's coaching classes mostly on the weekend I was also able to focus on my college academics. The coaching classes trained us in planning and shortcut techniques to crack the CAT exams. I also joined AIESEC, which helped me in developing my leadership and social abilities. 
A broken heart and some harsh words. A failed examination and lots of scoffs.

It was numbness all around with a lost sense of purpose. But life doesn't end there. 
It is often such situations that leave a void in life and academics filled up the void for me. It was during these times that I got fascinated by the world of MBA, CAT and IIM's.  I started visiting Pagalguy frequently and gained a lot of information. And this is when I fell in love with the world of management education. I found my second love and this would last a life time.
A new beginning: CAT Preparation Phase -Feb 2010 - Nov 2010
I along with my best friend joined Byju's classes. After attending a few trial classes we were impressed with their coaching. I also joined the TIME's AIMCAT and IMHO series.
With Byju's coaching classes mostly on the weekend I was also able to focus on my college academics. The coaching classes trained us in planning and shortcut techniques to crack the CAT exams. I also joined AIESEC, which helped me in developing my leadership and social abilities. It was an interesting and fulfilling time. Learning and gaining knowledge was what kept me going.
But success doesn't come easily. Despite my best efforts is couldn't score well in my AIMCAT. I never gave though simply because of the fact that I loved this field. I couldn't cross beyond 65 %ile. I developed a cycle for myself- Practice
Test times begin: CAT exams 2010:
I appeared for my CAT exams. I also gave the , JMET (for IIT- MBA) and Indian Institute of Foreign Trade (IIFT) . I felt confident of my preparation and was expecting success. But life again threw curve balls at me
I had flunked all my exams and failed to get through to any interviews. It was heart breaking. Despite my best efforts I had failed. But I never lost hope.
I decided that I wanted to pursue my higher education. So I started researching B-school's and came across HULT International Business Schools. I was impressed with the kind of course it offered and decided to apply. So finally I was done with my engineering, got admitted to HULT IBS on the basis of my academic score and AIESEC experience.
In the few months that I had before leaving for Dubai I still did not give up on the CAT examinations. In the three months that I had I solved nearly 10 AIMCATs and saw a growth in the score. From 65%ile to scoring above 80%ile, gave me a boost of confidence.
MIB: MIB Time (Oct 2011- Nov 2012):
So I head off to HULT Dubai and the busy life of a B-school takes over. Honestly, I think the US system of education is a lot better than the Indian system of education. HULT curriculum involved a lot of team assignments and quizzes. The faculty comes from world class B-schools like Harvard, Berkeley and also from the corporate world.
It was during this time that I came to realise the fruits of CAT my prep. The CAT journey improved my decision making, analysis, number crunching and basically I could just do academy things faster and effortlessly. And having classmates from across the globe and diverse cultures, the learning experience is a whole lot different and is enriching.
By the time I completed the course, I also managed to get an internship but I soon realised that employment is not something I would be keen on. And following that I got fired from the internship. It was a troubling time for me. I also faced a lot of emotional setbacks. However, the experiences of the past had strengthened me such that I was able to graduate with top score and got an academic award as well.
The entrepreneur in me:
 By November 2012, I decided to return to India and become an entrepreneur. In the midst of all this I still managed to practice AIMCATs, thanks to PaGaLGuY forum I got access to many of the papers.
I came back to India and through a common friend got involved in starting and running a start-up dealing in mobile apps and augmented reality. It was a tough time and I realised starting up a business is so much better than doing a formal MBA and leading a corporate life. A start up business venture taught me more than all the academic knowledge.
I still never gave up on my CAT exams. I gave the 2013 CAT and surprise! I actually clear the exams but had not bothered to even to check the results. . A few days later an Email pops which said "You have been selected for GD-PI for the New IIMS (RRTUK)"
So I go for the GDPI with no prep.  Wrote the essay and attended the interview. Answered the usual question but had a tough time convincing the interviewers about "Why IIM MBA after doing business and having a USA business degree" I still managed to do so.
Finally in month of May 2014, I got an email saying that I had been selected for 2 IIM's and waitlisted for other two.  One of my proudest moments. But I really wondered if it was worth all the money and time yet again. So I chose to put in all these efforts and money into my business venture. And I rejected the admission offers!
This was perseverance I had for my ambition.
Some of the takeaway's from CAT journey which I think might be useful to Aspiratnts :
1. CAT is an exam which needs prep but also smartness.
2. CAT is not the end of road. There are awesome things other than CAT Exam if you can find it.
3. If your plan is to do MBA , doing a job or doing a business before it because you will have experience; then please drop the idea .  You can right away start up a business and learn as you go .  In two years you know much more about making money and business than an MBA.  There are financial benefits to it too.
4. Do CAT because you "want" to and not because you "have" to or "prove" yourself to someone.
5. Hard work never goes waste . It always repays well in some form or the other , sooner or later.
6.  Priortise, plan and focus on what's important.
7. Don't go by what society says or what status quo dictates. Just do what you feel morally  right and good about.
8. Since you only need to succeed once , it doesn't matter how many times you fail . Learn from your failures and stick to your dreams during your darkest times . the dark times prepare you for your success .
9. Keep visiting pagalguy (or similar CAT sites) for inspiration , preparation and staying in tune with CAT .
10. CAT is an exam which might improve you for the better . So, IMHO its worth the effort.
11. Basics are important .  Some realise it earlier , some later . I realised it after about 40 Mocks.
12. Its OK to fail . Whats important is whether you think its worth trying again and can execute it.
13. Practice , Analyse and learn from mocks . the more the better.
14. Get into the mindset of getting IIM Admission than percentile scores. (Why? because with the different  admission criteria's  and normalisation of score , the probability of successfully predicting a score is unfavourable. And also it's the the reason why I have not mentioned my scores )
15. Take CAT with a chill mind. Its just another exam anyways J
16. As a bonus , GMAT exam looks much easier and smoother  after your CAT prep.
Good Luck to all CAT Aspirants.
MBA College is termed as the journey of our life. A journey that will change us and our pay cheques forever (ah! one can hope you know). But before we embark on the journey there are major hurdles in the way, the much coveted CAT/XAT exams and the dreaded GD/ PI/ WAT and whatever they feel like throwing at us. In this one year you'll end up facing so many highs and lows (keeping in mind that serious prep starts from June - July and the fact that CAT ain't the end of things, the process continues till the college session starts, till then you'll face numerous interviews, abuse the system a million times and then endless wait for the waitlists (I'm still waiting on mine. Sigh!! ) So try not making these mistakes that most of us usually do.

1. over/under analysing mocks
Mocks are serious business. Mock scores should be taken with a pinch of salt. If you're scoring well, keep at it, try not to get overconfident (most people do.. air of single digit can do that to u). But if the scores seem low don't let them break you. Remember that mock scores will not decide your actual performance. The most important thing is to analyse them and look for gaps in your preparation.
2. College forms
"I will never score that high, I shouldn't fill that college form" or "That college aint worth me, I won't apply there"
How many times we hear such things over and over again. You can never predict your CAT/XAT percentile. I don't care even if you're a psychic, you just can't!! Do not under/overestimate yourself - Just fill the damn forms. I am not asking you to fill every college form. But it's better to make a list of target colleges keeping your profile and work ex in mind. Also be realistic, I know every single student wants to be in an IIM but that's exactly the point, not every student will eventually land there. So instead of ending up with shattered dreams and year end you decide you don't want to do this again or your job sucks way too much, it's better to keep some back up colleges in mind.
3. Every exam is important
Yes, each and every one of them. Most students just focus on CAT (of course the IIM dream) but then you would miss the opportunity of being in some really good colleges and with the IIMs giving so much weightage to academics, it becomes all the more important to focus on other exams as well like IIFT, TISS, XAT, SNAP, NMAT and so many more. Keep working on your G.K, vocab and decision making even though Cat doesn't have question from these. And don't stop after you are done with CAT, that's not the time to lay back and relax. Your prep should be geared up even more.
4. The quintessential psychological barrier
"I will never be able to score in VA" – how will you if you keep repeating that to yourself always. Even without realising we put up these psychological barriers in front of us. I know verbal section is a nightmare for many students (especially engineers.. oops :P ). But there are so many ways to attempt that sections, so many tips and tricks to use and like any other section with regular practice a decent percentile is achievable. But what needs maximum is our own fear of it. Also a better percentile in this section will boost your overall percentile that quant will, so it needs all the more attention.
5. Academic scores
So you messed up your 10th and were too busy preparing for JEE and AIEEE or other exams that you messed up your 12th too but now you'll avenge everything by getting into an IIM.. yeah well ..Easier thought then done. With all major IIMs giving weightage to academic scores we are tainted for life. But is that a reason enough for not even trying?? Absolutely not!! Let's face it, there are some things we really can't change and cribbing about it and ranting about it is just a waste of energy. Just get it over it, work on your percentile, if nothing works.. you'll at least be proud of your own scores.
6. This is the most important piece of advice you'll ever get. So stop whatever you're doing and listen up closely.
Don't fall in love.. just don't. It will mess up your prep like nothing else. So at least wait till CAT/XAT to propose to that really beautiful girl you kept staring at in the coaching class or your office.. and that handsome hunk you couldn't get your eyes off can seriously wait. Wait till you can afford that expensive honeymoon or that dowry money :P
Dentist turned MBA II MDI Gurgaon Class of 2016
Before I start the story of my journey from 52.26 percentile to 96.29, I must state one thing very clearly; this is not a journey of a struggle which most of us love to read. Unfortunately, we grew up reading all 'newspaper boys' achieving extra ordinary things in their lives. Whenever I read such biographies/auto-biographies, I always felt those stories were little exaggerated. "I used to study in street lights…" Okay… Good... But what was the problem with something called as 'sunlight'? I call this a "romanticism of success". After achieving success most people tend to romanticize their journey, however in real, normal life a success story can be simple and straight forward.
First comes first, here are my scorecards of XAT 2013 and XAT 2014. (Why trust something blindly?)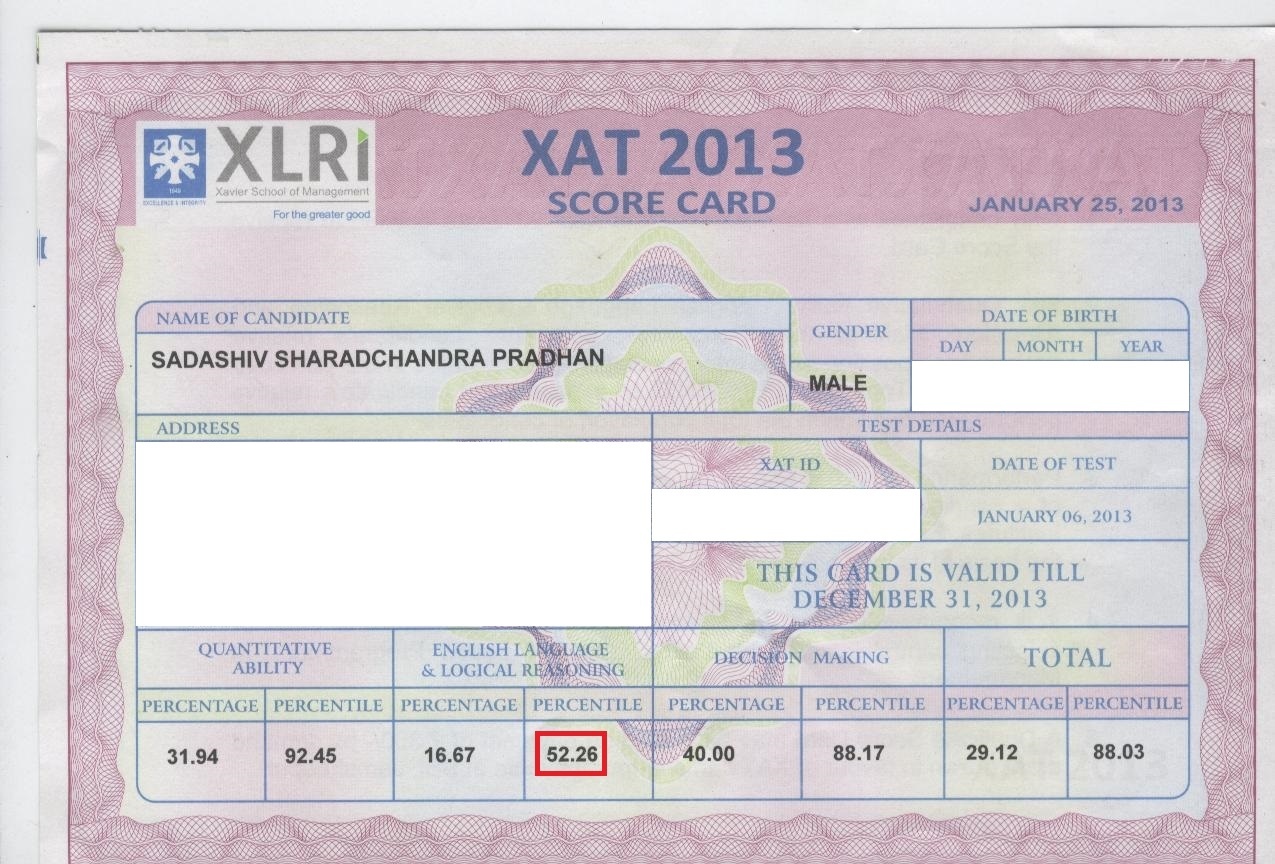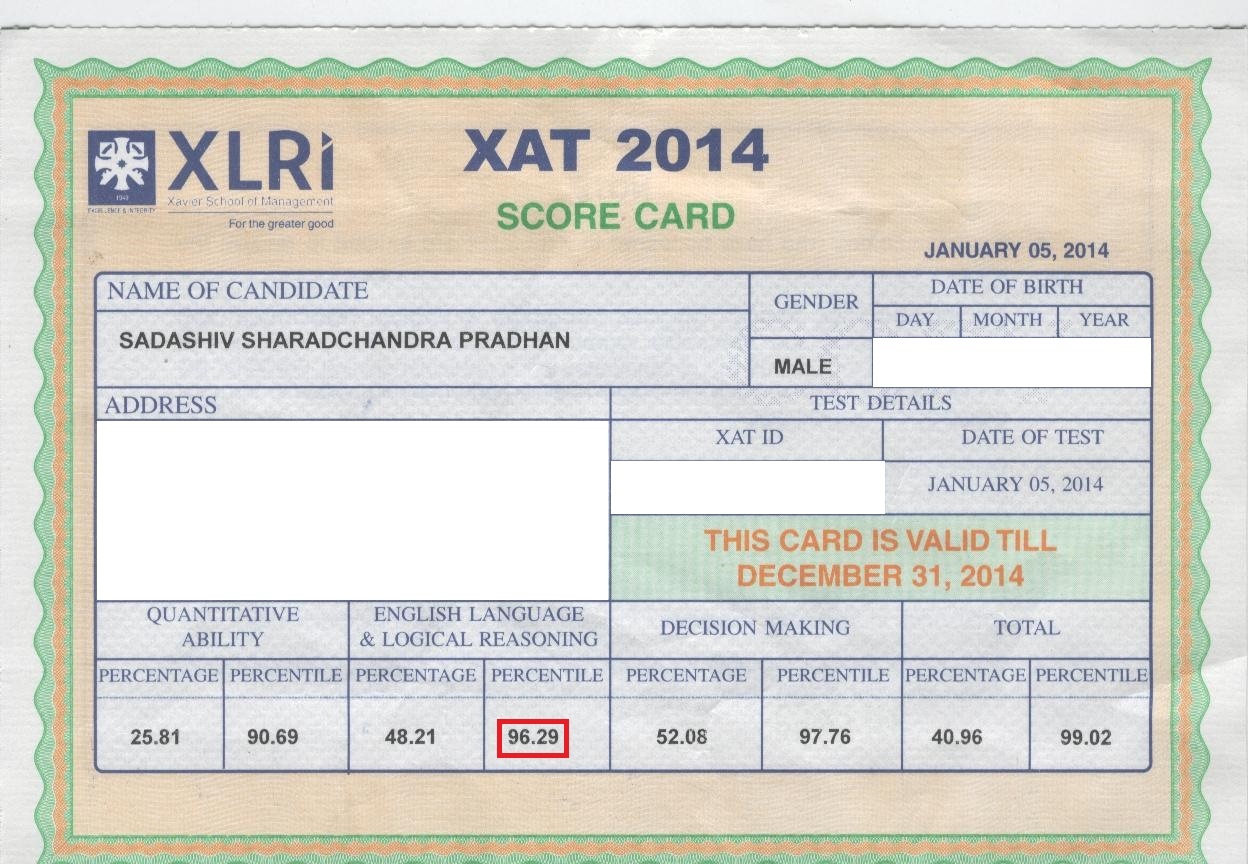 The reason for choosing XAT scorecard over CAT is, in XAT we have separate section for Verbal (English), in CAT, however, verbal section is clubbed with Logical reasoning section so it becomes difficult to say where exactly you have improved.
So let's begun the journey, step by step…
Accepting the failure/weakness – The first and most important step in the journey is to accept that you lost or you have a weakness. There is nothing wrong in accepting defeat. However, most people, instead of accepting their mistakes and learning from them choose to ignore the mistakes and start blame game. They start giving silly justifications for their defeat. This is a wrong way! If you truly desire success and only success, then you need 100 percent focus and you cannot accomplish required determination, if a part of your mind is wandering around in search of validations of your past mistakes.

How to improve English part –
Reading – We have heard this multiple times that reading will improve English language, in my opinion it is not that simple! Firstly, don't just read, read quality material! Reading 'page 3' or sports page will never improve your English. Start reading newspaper Editorials, preferably The Hindu editorials. There is one more site which I found extremely useful in my improvement -aldaily.com. Visit this site; try to read 2-3 articles/blogs every day. While choosing articles keep one thing in mind that in Reading Comprehension type, passage comes from different background, hence try to increase your horizon of reading. Don't just read from genre you like; choose articles in which you have almost zero interest. In general, Engineers choose article from biology, economics, literature background; non-engineer choose article from technology, science background. Idea here is to get accustomed with different genres. Secondly, after reading an article, try to write a short summary (2-3 lines) about it. This will accomplish two things; your mind will remain alert even while reading lackluster articles, thus improving your concentration and your brain will become habitual of finding crux of the passage, which will in turn help you in RC questions.

Vocabulary, Grammar – Flash card is an over-rated part of MBA preparation. Many coaching institutes include 'flash cards' in their course material. Flash cards cannot improve your vocabulary. Instead, go for the book 'word power made easy'. If you can study each and every word from this book then you have enough amount of vocabulary to crack a MBA entrance exam. For grammar (sentence correction), go to primary school and do all exercises from Wren and Martin. At the end, remember one thing, we are not giving exams of the literature, we are giving exams of the MBA entrance, understand the difference. Focus your hard work in improving your comprehending power of the language! Not knowing few words is okay, important part is to understand and analyze what author is saying!
Practice – Improvement in verbal section will never happen overnight. You need to have perseverance. You need to practice hard. Set the target for every day. Track your performance. Analyze what mistakes you are making. Try not to repeat those mistakes. Practice is the only way to improve your performance.
How much practice is required? – This depends on person to person. Important part is improvement. Don't judge your hard work objectively. Setting targets for the day is good but it should not become a burden. It is better to read two articles with utter most concentration and in right way than to read five articles for sake of reading it. If you really want to judge your hard work do it subjectively, before going to bed, every night, ask yourself one question, 'Am I doing enough to achieve what I want achieve?'. Answer to this question not only will give you true picture of your input in the journey but also will give you required motivation to keep toiling hard.
Belief – At the end of everything, what matters is whether you believe in yourself. If you don't have faith then no matter how hard you try, you are not going to reach your goal. Yes, obstacles will come, yes, moments will come when you will not get desired results, yes, at times journey will get frustrating, the best thing you can do in those situations is to keep believing. Don't give up. Keep telling yourself that best is yet to come. If you can manage to stay positive and keep pushing harder every time you come across hurdle then you will achieve your target no matter how impossible it looks at the beginning of the journey.
All the best!
After endless tossing and turning on bed with my mind in some zone of itself I finally decided to pen it all down. Because it is the only way I know that would give me some peace and will help me accept the reality in a better way. Also I hope to be able to think clearly about the things to do next in future by the time I am done writing this one. It is a plain saga of immense failure after a few good old days, you can skip reading it if you think you might feel gloomy after reading it. Or else just take a sneak peek into this little story.
I started preparing for CAT with a keen focus in my third year of engineering so that by the time I would be in my final year I would be able to give it a shot. And by 'shot' I mean only the best one. Regular studies, practice and analysis was like food for many months. The fact that I enjoyed doing it all kept me happier for most of the days even though if life sucked at some ends. I never bothered about anything in that period but CAT. I knew it I would make it in the first attempt only and was praying for a decent score as well. The day came and went and I knew that I did it. Now what was left was the actual result and interviews the next year. Sat for other exams and knew would make it through them as well. Finally the month of results arrived. Not a great score that I had in my mind but I still got a decent score that was enough to secure calls from the places I had applied to. I was satisfied with my performance not elated because I knew the real deal was what lay ahead.
Shortlists started pouring in, I didn't make it to the shortlists of any of the elite IIMs. Well that was a low blow. But then realized that being a GEM really sucked. The other calls made it up for the initial expected disappointment. What made me afloat was the fact that I got calls from all my choices apart from the old IIMs. Hopes were high and so did the zeal to make the most out of it.
Then started the crazy ride of interviews one after another, travelled a lot ( it was a lot for me as I don't really travel much), met so many new people, got to know so many things that I didn't know earlier. Well I did get tired of the long process of interviews and the wait between successive interviews and the preparation it required but I was enjoying it a bit as well. It was all new to me.
The interviews got over in their time and meanwhile some results were out. Initial disappointments I would say but I was confident that I would make it somewhere. One by one after long killing waits I was face to face with the output of my effort. Accepting each rejection as it came with a hard to maintain optimism that I would make it somewhere. But I didn't. I open up my mailbox many a times a day when a result is expected to arrive in hope of a confirmation mail. But there has been none. And the result of new IIMs finally out, which were my last hope, I failed here again. Now with nothing in hand I am staring at another attempt which I am not so sure whether I will make it this time. This journey has been tiring. And I really now admire those people who have given multiple shots at it. It does require a lot of courage and a strong will to do so. I guess we all have been lucky to witness some miracles like that on pagalguy.
To sum it all up, as I said in the beginning that I might get some clarity of what lies ahead by the time I am done writing this piece, it seems I have. Finally, some peace. I can finally doze off and start again tomorrow, "as a lot has to be done; a lot is still to be won".
IIM C-PGP 2015-17 | External Relations Secretary,IIM Calcutta
Advantages of a good CAT Score
Final Year in Graduation:I remember when I was in last year, All of my classmates were groping for some courses that they can pursue after Graduation. Few were convinced that they must follow the subjects they were studying as honours (they were good studious guys), and rest 80 percent of strength were confused for some professional degrees like MBA , MCA and others (less famous degrees like Social work, Journalism) and these guys were the real consumers of 95 % of the university except classrooms, library and even hostels (As our university was one of the largest universities in Asia) in other university and college these kind of guys must have availed all the discounts and pleasures of respective cities.Ofcourse I was from the second side but beleive me it was not as pleasure to be there as one might conclude from the lifestyle we were having. A very consistent thought that what to do afterward , how to pick college (thats real big question as you never know your real potential in the feild you have chosen that might lead you to the colleges where you should have never gone) and finally how to tackle with the entrance examinations.
Inglorious CAT:I dont remember when I heard first about this most prestigious entrance test of the world but what in all I comprehended that it can thrash all your confusion of being smart and intelligent. Just having three section to check and none of them were asking any rocket science CAT questions can give you the toughest time (pleasure if you take).
Why I can call it GOD:Later I realised that this is one of the competitions we can compare with GOD. Just have a good score or qualify you shall getting everything (may be not all at once) JOB, MONEY, FAME, CAREER, EDUCATION and ofcourse spouse (subjected to other constrains).Suddenly from darknes of just being a student ,people will start knowing you for your intelligence, you will start learning many subject simultaneously, you will start making expectations, you will build and define your personality and many other life changing events will start happening for you.Examples??? (find yourself as below)Everyone must have heard from some of your friends that one of their friends has score this .... big percentile in CAT and has taken in this XYZ Business School where the average salary is xy lac per annum. and you will be one of the people now knowing that CAT score holder. (Bakwass.... but its true).CAT is also providing a best way to transform your career if you are stuck up in bad one or stagnant with salary and growth. Infact this CAT and followed by a good Business Education can shift you high paying and growth oriented job profiles.Years After I appeared for CAT , It has never loosen its charm and infact has replaced (can call it aquired) other reputed Management entrance like FMS, JMET and partially XAT and GMAT.Infact more than 90 percent of all tier I business schools are using CAT score for their MBA programs.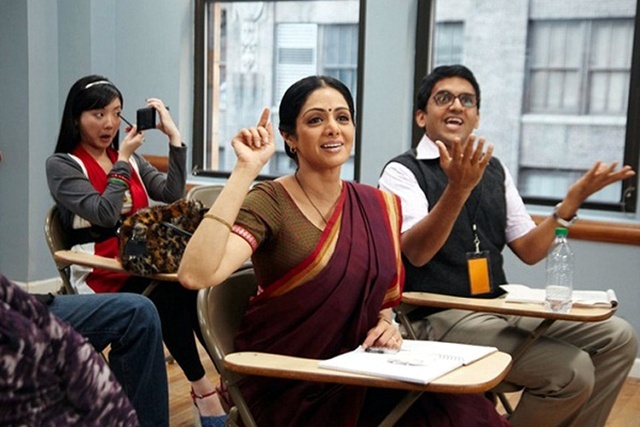 14 years of schooling, 3 years of college, 2 years of coaching, almost 10 entrance examinations (including CAT) and still it seems that English is an alien language. As soon as I start thinking I know it, it surprises me.
Coming to CAT, I still had a confusion of the level that 'listen' and 'hear' mean the same when I started preparing for it. Slowly, 'listen' became 'listen' and 'hear' became 'hear'. But then 'may' and 'might' became my new nightmares. The next night they changed to 'can' and 'could'.
This foreplay continued along with some English lectures that claimed to teach me what I had already read in my middle school grammar- I mean who needs to know there are 3 types of tenses? Yet when it came to their use, I hardly knew what's being asked anyways. Where did the knowledge of tenses go? I mean where the freaking hell did I go wrong?
It makes me laugh how I used to score full in school when we got jumbled up sentences. Yeah I know you can feel what's been said. We all have been there. In CAT, these are like slow poison. Very attractive category, and should be served with a caution 'Too hot to touch, wait before you jump over it' (Look, I am still confused whether it's jump 'Over it' or 'On it'). It may seem to be an easy deal, but is not. Atleast 2 out of 4/5 options that you may come down to, after arranging the rest, give you the feeling of being stuck in the middle of nowhere thinking what to do. Yeah, I know many have been there too!
Spotting errors exercise reminds me of the puzzle I used to solve in childhood, in which two almost identical images were given and we had to find 10 dissimilarities between them. Wow, I wish that comprised of CAT syllabus! (though CAT would have found a tougher way out there, too) Coming back, what always is done by most of us including me, is to read it aloud in mind and if it FEELS wrong at some place, it's wrong there. End of story. Who the hell cares for grammar logic?
If I was a reader since 2 years of age marking words in every single line I read, knowing that just incase I appear for CAT in my 20's, it will be a great help, it would have been a child's play for me to crack the vocabulary part. I am talking about the antonym -synonym questions framed in form of sentences. I mean at one place CAT wants me to be 'Wren and Martin' and nail grammar, at other it expects me to be an 'Oxfords Advanced Learners dictionary'. What am I, a library?
So after being in an amazing English medium school having best of the education and teachers, sometimes I still feel abandoned when it comes to grammar and vocabulary. After apparently beating 95 percent of the 2 lac students appearing in CAT in 2013, I still feel I am not confident enough to tell someone whether to start any sentence as 'You and I' or 'You and me'.
If anyone reading this article is appearing for CAT this time as a fresher, and maybe has a situation as general as described above, the hardest part is that it doesn't stop at CAT. It goes on, until we either compromise with it or slog day and night to try and make a difference in our roots rather than just aim for an entrance examination. It does sound a lecture, but once you are a little ahead of CAT phase, you'll get it! Till then, All the best ! :)
Dear Puys,

Sorry for this long and irrelevant post on this sacred thread of achievers and winners. This is not a success story, as you might have guessed from the starting lines, but another rant from an underdog. I did not want to post this here, but I was sure that if there was a place where I could garner some much needed motivation in this hour of distress, it was this thread. I know there would be a lot of other people with similar story as mine, I hope my post here helps them as well to come to grips with the grim situation we find ourselves in.

So here I am, sitting in front of my laptop typing this loser's story, of how I failed to convert my most important calls even after securing a decent percentile and giving good interviews. It just couldn't get better than this. MDI(WL), NITIE(Reject), SJMSOM(Reject), IIM Shillong(Reject), NMIMS(WL) - The list just grows bigger each passing day. The only converts that I can boast of at this point of time is VGSoM and IIT M. But then, after having secured a 98.80 in CAT, and having appeared year after year after year just to get a chance to walk in the hallowed corridors of the most coveted management institutes of the country, I am just not able to accept the fact that I have to settle down with a VGSoM(not that I am demeaning this institute in any way, it's just that I had set bigger and better ambitions for myself). To top it all, I am counting the last few days in my organization. And with my work experience touching 3.5 years now, I had decided to take the plunge this year come what may. Of course, I was confident, given the fact that I had a lot of calls, and barring a couple of them, I had good interviews in all of the others, with my ideas and points of view being appreciated as well, in some of them. Reject - was something which was just unexpected. Waiting for another year to take CAT again seems idiotic, since even if I do bag a better percentile next year, the number of rejects I've been bestowed with this year scares the daylights out of me.

So at this point-of-no-return, I find myself petrified, stupefied, muddled and embarrassed, without a morsel of an idea as to how to go about my future from hereon. Should I join VGSoM and forget about my dreams? Should I take up another job and take CAT again next year? Should I wait for MDI wait list to clear? Should I just pull up my socks and go all guns blazing for FMS, which I am still not sure I'll get a call from? These questions have been haunting me ever since last night, when SJMSOM released its shortlist and was a final nail in the coffin of my aspirations.

Sorry to bore you all with the humbug posted here, but I do feel much better after having penned down and shared my feelings with you all. My anger needed an outlet, and this one was just perfect. I don't know what I am going to do now, I have no idea. Thankfully, I have a lot of support from my parents and friends, because of which I am still in the right spirits. Time is the best healer they say - So I guess i'll just take a break from all this and not think about anything at all.

PG has always been a great support. Although I am not very active as many of the others are, I have always followed the happenings/developments/conversations very religiously. I've made quite a few friends as well, in the process. I'm quite sure their prayers and belief in my abilities will help me somewhere and sometime. Till then, all I can do is just hope.
"A man who carries a 'CAT' by the tail learns something he can learn in no other way"
With so many things going around : Is it worth doing an MBA is my only question? And if I go for it what to do - Finance or Marketing or HR or what?
I have completed my MBA in Marketing from a reputed college and I am still Jobless. What does this proves, the more you study the less job you get!!
If any body out there is reading my article then can anyone suggest me what can I further do to give my education a justice or to make my degree a worth.
Is their any further course that can support my education a bit a give any meaning to it?
A bit Confused But A Wayward Sinceree
Realization of the fact that your dreams would never be fulfilled hurts.What hurts more is the fact that you realize that you were not that far from achieving them.Dreams are like bubbles,them amaze you when you see them when you get closer try to actually touch them they blow off.After spending 2 years in IT industry I realized that I wasn't made to be here.There are thousands of engineers like me who are working here.How do I make a difference?At every step I realized my work was somehow not projected because of my managers.That's when I realized I want to be a manager so that I am able to get the credit for what I do.I could not spend whole of my life in front of the computer screen debugging and coding.Then the journey started.
Finding a coaching institute in a place that is more than one and half hours away from the city was a difficult ask.But what was more difficult was the fact that I could not take the heat of Chennai and travel in the scorching heat even on Saturdays and Sundays.The importance of weekend in an IT professional's life is a known fact.So I decided to start studying on my own for CAT.Maybe that was the biggest mistake I made as I realize that it was a competition and someway the people who get coaching are better than the ones who do not go for coaching.
And then the struggle started.It was just the starting of the struggle that I faced a new hurdle.A new project in a new technology.Somehow I felt cheated as I was told that I would have to work in some other technology but I ended up working in some other technology.Starting from the scratch in the project and starting learning a new technology along with so much work pressure didn't make me lose hope.I would go early in the morning and sometimes skip my lunch even to complete my work on time so that I could leave early ans study.Somehow my conscious did not allow me to even give a 99% at work because I was preparing for CAT.The moral science taught in my school is to be blamed.
Somehow tried to balance my studies with my work life.But then my health played the spoilsport.Taking cough syrups and studying at night became more difficult.Just then I tried to overcome the same then my roomies started coming late expecting me to cook for four people alone.Tried to convince them to cooperate till my exams are done .But "Go home if you wanna study" attitude hurt me a lot.
Despite all theses things I wrote my CAT.Felt drowsy in the first part of the exam because of the medicines but surprisingly scored more in that part.The exam was over.My 1 year's struggle,dedication and hard-work was at stake.I felt cheated when I came to know that some of the students knew some repeated questions.But then I thought I would get whatever is in my destiny.
The result was out and I had scored only 84 percentile.With this percentile I could not get into a Tier 1 college and with my experience getting into some mediocre college was not worth it.Somehow convinced myself that it's not in my fate.I would switch my job and get a better package.Started preparing for a job switch.
Somehow whenever I try to study online,I end up surfing pagalguy.The hope in me never died and it's still there.Even though I am preparing for a job switch my heart is inclined towards my dream.Maybe someday I would end up studying again for CAT again.I just hope that my lost dream comes true one day.I hope my lost belief in myself come back again.
It all started with me getting placed in a PSU during my campus placements. Excited as I was to have finally gotten a job, somewhere at the back of the mind I knew that the job wasn't for me. Never ever thought of working in the public sector due to various reasons. Nevertheless, I took it.

First six months at the job went extremely well. We all were made to undergo a training program which was no less than paid vacations .The company sponsored trips for us to the north - to places like Hrishikesh, Tehri Dam, Roorkie, Haridwar etc. It let us experience adventure sports like river-rafting, bridge-slithering, rappelling, cliff-jumping and many more activities. To sum it up, life in those days couldn't have been better.
However, everything changed since the day we were allotted our final postings. All of a sudden, I found myself in the middle of a small place in M.P. which I believe is still 10-15 years behind its time. No proper roads, no connectivity; leave alone places to go out and eat ! This place is an urbanite's nightmare. And as if this wasn't enough, superiors and colleagues (most of them) turned out to be equally dismal and disappointing and so did my work. All in all, future looked dark and gloomy.

I began thinking of options to get out of this place and was confused between MS or MBA. Did a lot of introspection and finally zeroed it on to MS. Yeah, you read that right - MS ! MBA was rejected more on the grounds of low percentages which would have hampered my chances at any of the old IIMs - the only schools I wanted to pursue my MBA from. Thereafter, I started my preparation for GRE in full steam, cutting down on my sleep, making full use of the lunch breaks to revise those words and could finally manage a score of 1440/1600. Was really glad that my efforts paid off and I continued with the apping process balancing between writing my SOP, researching universities and my work which reinvigorated me towards MS each day. Also, in the meantime, I took my stint at the CAT just to test the waters and scored 96.xx. Nevertheless, I was satisfied with my performance and took it in good spirits.

Come Feb-March, I had few admits (MS) in my kitty and I was waiting desperately for the scholarship mail to come through. But, alas, the scholarship mail never came and there went my MS dreams down the drain. I can't express the sense of dejection and despair I had those days. All the toil and perseverance came to naught ! The dreadful 'what to do now? ' questions started to haunt me every now and then and at times, I felt like running away from my job .
But I didn't. Instead, I held on and decided to give another shot at CAT this time. The previous years' 96.xx without preparation had me thinking that if I put in some efforts and prepared this time, I could very well be in the 99.xx club. Hence, I embarked upon my CAT journey with IIMC as my dream school as it gave comparatively less weightage to past academic record. (yeah, I'm pretty much screwed there :sneaky: )

I would come back from work around 8 and used to start studying right away. Day in, day out I followed this routine. So engrossed was I in my preparation that I almost lost touch with the outside world. People at work started ostracizing me and so did some of my college friends. It was that time of the year wherein I put everything I could towards my preparation hoping to get out of that place.

The dreaded day eventually came. I had an above average performance that day. Was hoping for some luck too on the results' day but fate had something else in store for me - 97.97 ! And again, everything came to a naught ! However this time, having matured a little, I waited before losing my marbles. Few days later, I had calls for the new IIMs and XL (both BM and HR) - wrote XAT and managed 94.69 that year. The disappointment turned into excitement. I started researching on XL and was thoroughly upbeat about it.
Come the interview day and I'm in Delhi with other call getters. Knowing well that my chances of conversion are bleak, I went there with utmost casualness. However, the kind of interaction I had with them ( the professors as well as co-aspirants) made me realize the bubble I was living in at my workplace - so ignorant of the outside world.

I kept thinking about it during my return journey and decided to do the unthinkable - I QUIT MY JOB on April 7th, 2013. Everyone around me told me that I had lost my mind and I would be regretting this throughout my life. But so determined I was that their caveats literally fell on deaf ears. Having given everything to my preparation, I knew well that I couldn't exert more with this job and would eventually rot if I continued.

I came back to my hometown to live with my parents and started teaching at a local coaching institute. My determination was at its peak so were my efforts. I went through all the process again. However this time, come April 7th, 2014 and I have converted XLRI - BM and HRM both !! Phew, the satisfaction is simply inexplicable. The taste of success after so many failures is entirely different and I can say that from experience :D.

And now when I look back - exactly an year back :D - I know I did the right thing for myself. That's why I say, 'Sometimes you gotta take that plunge' and follow your heart so as to become the master of your fate and the captain of your soul...
Wishing all the luck to future aspirants. Hope my experience inspire you to achieve your goals !

It ain't over until I say it's over ! || Calls - IIFT, XLRI || Converts - IIFT-D, XLRI (BM & HRM) || https://www.amazon.in/dp/B01N6I3B88