#parajumble
1.It doesn't take a high esteemed medical expert to conclude that women handle pain better than men. A. First the men would give birth and then take six months to recover. B. As for labour pains the human species would become extinct if men had to give birth. C. They do, however, make life hell for everyone else with their non-stop complaining about how bad they feel. D. The men in my life including my husband and my father would not take a Tylenol for pain even if their lives depend on it. 6. And by the time they finish sharing their excruciating experience with their buddies all reproduction would come to a halt.
a)ABDC
b)DCBA
c)CDBA
d) BACD
@Rooney575
Hi, I am an Indian ( non NRI ) candidate, can I apply through the GMAT score only ( no CAT score ) for MBA? TIA 😃
Hi , COngratulations for IIMc converts . frankly , even coming on this page is giving me a complex. ..bade log IIM wale ! :P 😛 , 98 must be the lowest percentile here! 😲 :O
do any of you guys have converted SPJIMR IM specially ... it would be nice if you could tell .. as it would help a lot of anxious WL'isters including this one!
thanks! 😃
guys can any sc candidate share his/her cat pecentile ??
Waitlisted people dont have to fill any form or deposit any fees, do they?
CAT 2013 : 99.97, Calls : IIM ACLK,XLRI BM and HR
IIM C has a fees of 16.(something) lacs and IIM L has a fees of 10.(something) lacs. so , what are the major differences b/w these two schools and why is the fee difference so high?
guyzz plz update the IIM Calcutta PGP Waitlist tracker
You are using an unsupported browser. Some features may not work correctly. Upgrade to a modern browser, such as Google Chrome. Dismiss
NC-OBC waitlist movement tracker...please fill it out!!!
IIM BANGALORE PGP 2014-16 PGP WAITLIST TRACKER(NC-OBC)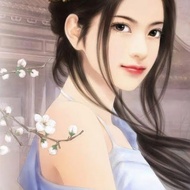 Objective: To show the truth about placements to the current and future students, the misinformed and everybody else by showing that the figures they see are representation of only 10 - 20% of the batch s performance. 1. Placement reports - tampered numbers, misleading words, publicity techniques 2.