I am still not getting receipt for neft anyone elsewith same problem
Am not getting the link for download receipt,am still getting message"be calm your paymentis being verified".is anyone facing the same issue?can i do anything from my end,please suggest.tomorrow being last day for admission am worried.please help
What is the average package of PGPABM? And how many seats are there 4 ABM program?
Hey Puys,those who are leaving IIFT D/K for IIM C plz update this tracker...Kindly do this...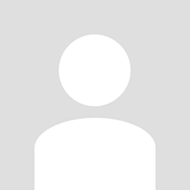 Google Drive is a free way to keep your files backed up and easy to reach from any phone, tablet, or computer. Start with 15GB of Google storage - free.
😃
I don't understand why RTI and all. Can't you directly release pdf of composite score like FMS do ??
Numbers is my second love..
Guys, I know this isnt the best time to ask for the following qstn ( when people are losing sleep over results ) .. but i have to ask it since i have XL BM convert ..
howz IIM L fare against A,B,C,XL when compared about finance placements .. are most of the fin roles offered or mostly its consultancy roles .. howz average packages on finance and do major banking companies recruit in bulk ? .. can anybody throw some light on these ...
Any idea when will the classes start ?
FMS interviews will be held in last week of june or early july .
itna sannata ? ppl have given up all hopes of results coming :/