i want to cancel my admission ,,wil the deposited money will be refundable?? what is the process for that ??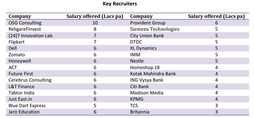 IFIM Business School has concluded its Finals Placements for the batch of 2012-14. The placements started on an upbeat and continued on the high note mirroring the general economic sentiment in the country. It has heralded the sanguine phase of the Job Market for MBA s and going forward we expect...
Welcome to IFIM Business School, Bangalore's official admission query thread! We are happy to announce that the admissions for 2014-16 batch is open now.

The 2 year full-time courses being offered by IFIM include: Postgraduate Diploma in Management (PGDM), Postgraduate Diploma in Management- International Business (PGDM-IB) and Postgraduate Diploma in Management- Finance (PGDM-Finance).

All the 3 programs mentioned above are approved by the All India Council for Technical Education (AICTE) and Ministry of HRD, Government of India.

To know more about the institute's rankings, curriculum, faculty, placements, achievements, events and happenings, fee structure, etc. please visit www.ifimbschool.com

You can submit all your queries regarding the application and the admission process on this thread.
How do i apply? My MAT MAY 2014 score is 725.5 and Percentile of 96.95

Why IFIM is asking me to submit all my original Marks card instead of Photocopy?? Is there any hidden policy which we don't know?? Because i have been selected for many B-school but no one asked me to submit my original marks card, they need it only for verification.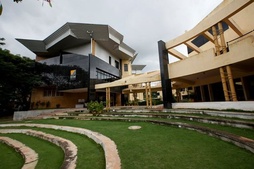 B-schools are poised on very unstable podium today. PG course enrollments have a sudden influx of mediocrity; HR fraternity voice skepticism about the value of the individuals in terms of corporate readiness of the newly-minted MBA graduates. i. Adept with Business Acumen (aspiring industry...
Has the management of IFIM planned to arrange any GDPI F to F interviews in maharashtra ??? A lot of people are waiting for that...I hope theres nothing like "No MS students policy" and the process will be shut down as soon as the seats are filled from other states...please help...
my cmat feb score is 114 and %ile is 83.4
mat feb score is 617 and %ile is 75..
r there any chances to gtting selected..
whats the lst date to apply