Poor people have big TV. Rich people have big library. https://www.facebook.com/MhatreAbhijeethttps://twitter.com/MhatreAbhijeet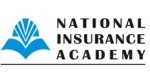 Please Note: The Online payment process involves multiple parties like the banking gateway, payment gateway and the applicant s online account. National Insurance Academy(Pune) shall not be held liable under any circumstances of payment failure or any deductions from banks during the online...
PGDM ,NATIONAL INSURANCE ACADEMY ,2013-15
got provisional letter...."happy".....definitely joining...👏👍

Results for 10 May out..Got Provisional letter today..Feeling awesome..Joining for sure..NIA I m coming..
WORK IS UR IDENTITY . LOV UR WORK & WORK WID PASSION ... 1 f9 Day SUCCESS WIL FALL N LOV WID U :)