It is time to close this thread... @visionIIM-ACL , @deepu
For everybody else, please go to the following link for discussions regarding Admissions for the Batch of MBA 2014-16: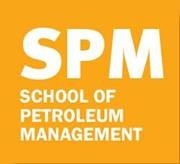 SPM PDPU Gandhinagar offers two distinct management courses:MBA (General Management) - 60 seatsMBA (Energy & Infrastructure) - 60 seatsFor admissions related queries for SPM, feel free to post on this thread and we will take utmost care to answer them as fast as possible.
More likely to be found here: facebook.com/neil.mukherjee17
I've heard the placements are not upto the mark in your undergrad (SPT). Is it the same in SPM?
hi.i am selected for the general mba course at spm. but since it's the first batch , i am a little confused. so which among the following i should go for
spm general mba / bk, ahmedabad / msu , baroda ?
please help.
Has the placement season finished? Kindly disclose stats Seniors ! It would be nice to know !! Also if possible please mention how many students were taken by a company !! 😃
http://thankgodforlife.blogspot.in
So, all set to join SPM, eh?
Can the ones who have made up their minds and paid the fees please stop by this post and care to ping so that, we oldies can associate our SUPER-DUPER Juniors in a better way? Introductions please!
And for those who don't know me, I am Indraneil Mukherjee, from the PGP 10-12 batch, and currently working in the advertising sector in Ahmedabad. 😃
WELCOME ABOARD!!!! 🍻
More likely to be found here: facebook.com/neil.mukherjee17
In admission policy it is mentioned that:
* Fees as prescribed by the fee Committee, as this fee is to be levied presently. On account of legal review of fee structure, the fee may be of the order of Rs.310000/- per annum (tuition fee). In that case a student shall be required to pay incremental of Rs.190000/- per year with retrospective effect.
currently total fees is 5,47,680...😃 after increment it will be 9,27,680......😟

also its mentioned that (**Subject to change) hostel and mess charges can change...
so if that gets incremented total fees will be 10Lakh+....... which is nearly double of current fees...
@SPM.Gandhinagar @aruncsix @nihit so sir, my ques is when will the fixed and final fee structure be out?????