There you go people!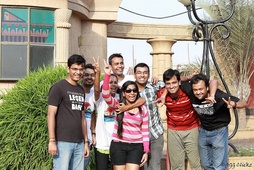 Hello Puys!THE MOST AWAITED EVENT IS HERE!CLICK HERE TO REGISTER FOR AIPGM 2014.11th AIPGM = 11 times the insanity!Date: 7th and 8th June 2014Venue: Pune (Details of the venue will be updated soon)How to reach?1) From PG HQ: A bus from PG HQ will leave for Pune by 09.0...
PaGaLGuY & Prepathon Engineering. Edit
@grondmaster
@pagalguy
@sukita_tapadia
@deepu
& all PG HQ people,

Its a humble request, please schedule 11th AIPGM (any month/ any day but within this year)

Plz Plz Plz 👼👼

@visionIIM-ACL @scrabbler @BABA_Pencho

@kinji.at.pg1 & others kutch to karo aap log
😍😉
"I may not be there YET, BUT I am Closer than I was Yesterday"
AIPGM kab hai?
Kab hai AIPGM?
More likely to be found here: facebook.com/neil.mukherjee17
Hey guys! Need a favour. I have lost the Farzi Darindey song videos. Do any of you have a video recording by any chance?
So nice to go back to the city where your sperm was founded!
Performing some comedy at IIM - Rohtak, @Infusion'2014
Me doing Stand Up Comedy at AIPGM, Pune - http://www.youtube.com/watch?v=Sk4xn4Z0yKs
Me doing Stand Up Comedy at AIPGM, Pune - http://www.youtube.com/watch?v=Sk4xn4Z0yKs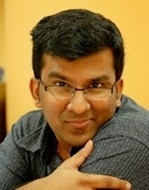 All the best things in my life have happened due to PG. I can t even start to state what it means, sometimes all I can be is thankful that it happened -Allwin Agnel You must have heard about those who move to commerce sector from technical.
Would really appreciate it if @sonnes and @deepu saar would upload a collection of photos from this years AIPGM. Although @dreamer87 and @ajaygovindg captured some fabulous clicks, they missed out on some pivotal moments like the introductions, and the evening show!

Lets bring down the curtains on 2013, and liven up the countdown to the next AIPGM!
Please please, pretty please??
[Note: Refer to profile pic above; may help my case!]
Winner, PaGaLGuY Coolest Avatar - 2013 http://www.pagalguy.com/forums/pagalguy-meets-and-events/2013-pg-coolest-avatar-contest-vote-your-favorite-t-100373/






Sorry for the late reply
Thanks so much but I was quite off-colour that day and apologize. I have some better performances up on YouTube. Particularly proud of the one I did at IIM Trichy. Search for it or ping if you need the link 😃
A Mallu Accent is just a Hyundai made in Kerala. http://www.facebook.com/ChucksComicsAndStuff
Me doing Stand Up Comedy at AIPGM, Pune - http://www.youtube.com/watch?v=Sk4xn4Z0yKs