MNIT Jaipur hosts three sporting events in two months
Winners of the MST'16 cricket tournament: MNIT
Malaviya National Institute of Technology (MNIT), Jaipur hosted three major sporting events in quick succession. The MNIT Sports Tournament (MST) was held in February, followed by the Inter NIT Athletics Competition and All India Advani Basketball Tournament.
February is officially the Sports month at MNIT. This time around, we saw competitions at the college, state and national level. There was passion, competition and at times, the healthy banter between teams.
The eighth edition of MNIT Sports tournament 2016 started on February 19, 2016. More than 1000 students from 50 colleges across the country participated in more than ten indoor and outdoor games at the sporting event.
A mini marathon themed around "Health is Wealth" was organized and saw enthusiastic participation from many students. The sponsors organised many exciting competitions such as arm wrestling and selfie contest as the promotional strategy. The winners won amazing vouchers. MNIT won the cricket tournament and the Inter-College Girls Volleyball competition during MST'16.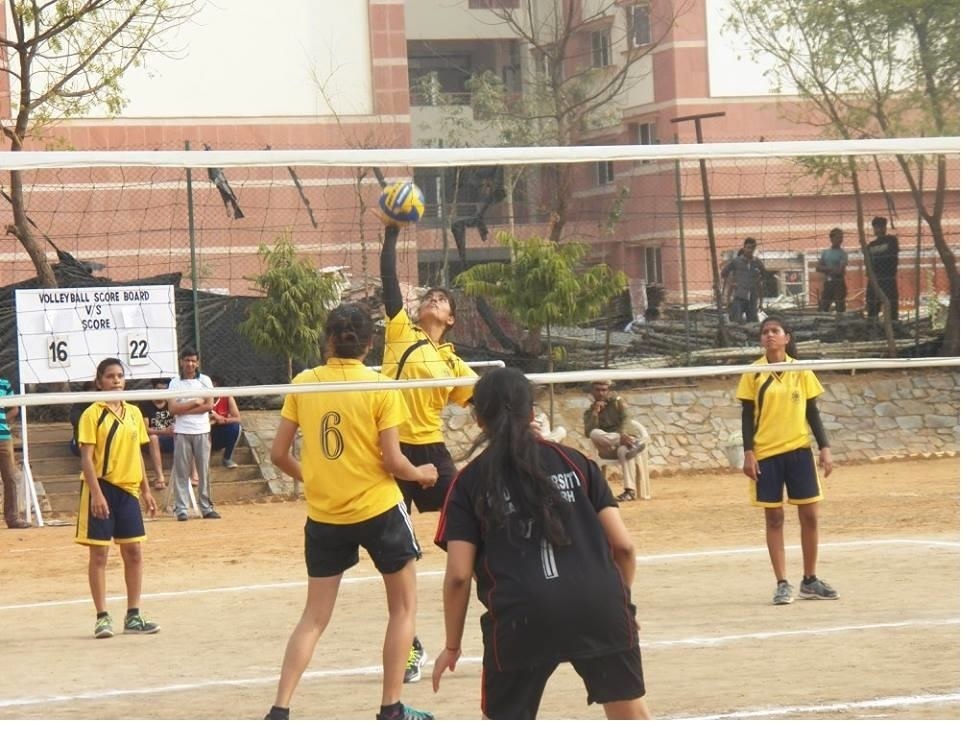 Inter College Girls Volleyball Competition during MST'16
The Inter-NIT Athletics and Powerlifting competitions was held soon after this. Around 15 NITs participated in the men's category and 9 NITs competed in the women's category. An array of events took place on the lush green fields of MNIT. The most exciting event that I witnessed was 100m men's race in which MNIT stood at third among NITs.
The All India Advani Memorial Basketball Tournament was the most exciting sporting spectacle at MNIT. It was a sight to behold as 7-footer men ran all over the court like cheetahs prowling the jungle, chasing, dribbling and throwing the orange ball in the net. Around 800 spectators were hooting and cheering for their favourite team.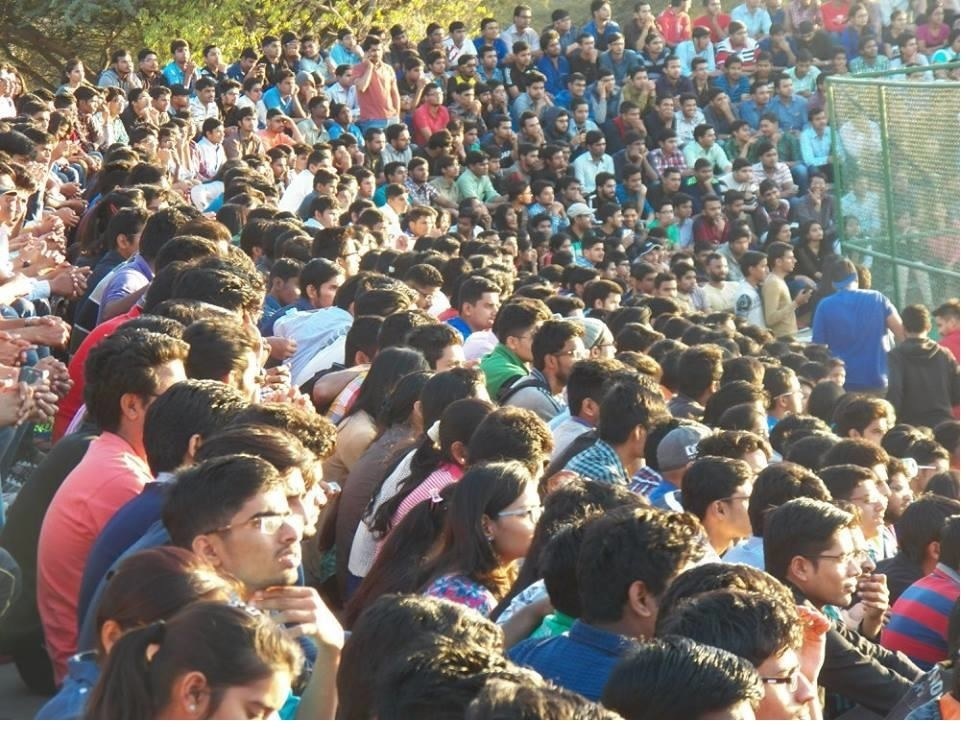 MNITians enjoying the basketball match during AIAMBT'16
This year's events made me nostalgic as this happened to be my last at MNIT. I was neither a part of any organising committee nor participated in these competitions but I have always been an active spectator. I had fun cheering for my home team. I will fondly remember these good old days.
You can read a similar view here.
This article is part of PaGaLGuY's innovative internship certification programme for engineering students. Currently, two such programmes are on – one is an Internship in Creative Writing, and the other is a Certification in Digital Media. If you are interested in partaking and bagging a certificate, besides learning the nuances of effective writing, write to us at [email protected]