It was a mixed bag of emotions for CAT 2013 candidates today as cases (concerning discrepancies in scores) progressed differently in the two courts -in Kolkata and Indore. While both the hearings were in the afternoon, the court in Kolkata pulled up the IIMs for not having the raw scores but in Indore, the respondents (IIMs,...
How big should the SOP be??
2289 have been shortlisted for Case Discussion (CD) and Personal Interview (PI).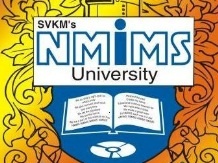 EMAIL / USER NAME We encourage visitors to register on Business Standard. Registering on the site is absolutely Free and offers you the following benefits.
@manas222While I am not going to react to the disparaging comments made by some puys, I am surely try to bring some clarity to the table here. As a student of MBA Core, Batch of 2013, I can speak w...
bhaai.. plzz suggest me in choosing btw IIT-D or NMIMS core. IIT-D ka fee is jst 4Lakhs.
Anyone travelling from bangalore on 11th?
Puys..anybody in this group who has taken MICAT before? Please share your experiences...or if you remember what type of questions were asked...it will be great! lets get cracking! one step at a time!
Anybody from Ahmedabad Preparing For MICAT ?
Anybody from Kolkata Up for MICAT??
Visual Writing : Write a story of 300 words .And ensure all the pics have been used in the story :