---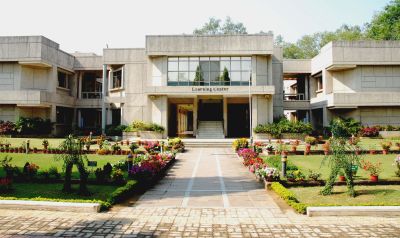 XLRI School of Business and Human Resources, Jamshedpur
XLRI School of Business and Human Resources, Jamshedpur concluded its summer internship placements for the 2012-14 batch of 240 (120 Business Management (BM) students and 120 Human Resource Management (HRM) students). A total of 282 offers were made by 71 recruiters, of which those by 68 companies were accepted by the students.
Of the total batch strength of 240, a total of six students opted out of the summer placement process. According to the school, while one student would intern in a public company working in education sector, the others wanted to pursue opportunities outside of the campus process on their own.
| | |
| --- | --- |
| Total batch strength | 240 (BM=120, HRM=120) |
| No of students who opted out of the placement process | 6 |
| No of companies that came on campus | 73 |
| No of companies that made offers | 71 |
| No of companies whose offers were accepted | 68 |
| No of international offers | 2 |
Novartis Switzerland made two international offers to students. The placement team added that more companies had made international offers to students, the nature of the profiles of which was going to be known after joining.
ITC (12 offers), Standard Chartered (11 offers) and ABG (9 offers) were the largest recruiters of summer interns from the b-school. Sales and marketing was the leading function, hiring 39% of BM and 36% of the HRM batch.
Function wise drill down
The institute provided the function wise drilldown of the BM and HRM batches seperately.
Business Management
HRM
Sales and Marketing: This was the most popular choice amongst students for summer internships this season. Top recruiters include Hindustan Unilever, ITC, Nokia, Johnson and Johnson, Coca-Cola, PepsiCo, Colgate Palmolive, Kraft Cadbury, GSK Consumer Healthcare, Asian Paints, Philips, Airtel, Marico, Uninor, Puma, Medtronic and Castrol.
Finance: Standard Chartered made offers for a number of profiles including Financial Markets, Wholesale banking and Consumer Banking. Rothschild recruited students for its front-end investment banking role. While Nomura and Goldman Sachs offered roles in equity research to the students, Airtel, Kraft Cadbury, Medtronic, Wipro and L&T Finance offered roles for the Corporate Finance profile. Treasury roles were offered by Axis bank and ICICI bank, while Global Market profile was offered by Nomura and HSBC.
Some other companies that came on campus include SBI Capital Markets, Citibank, Carlyle group, Edelweiss capitals and Development Bank of Singapore.
Consulting: Some of the companies that came on campus include Boston Consulting Group, Hay Group, Aon Hewitt, KPMG, Ernst & Young, Capgemini, Deloitte, IBM Consulting, Cognizant Business Consulting, Mercer and PricewaterhouseCoopers.
General Management: TAS, Cairn India Energy, Aditya Birla Group, Mahindra, Reliance Industries, RPG, Larsen and Toubro were among the top names that offered internships in the general management function to both BM and HRM batches.
Operations/IT/E-Commerce/Social Media/Pharma/Others
Microsoft hired for its Program management role. Drizzlin made offers for its social media marketing role. Amazon.com and eBay offered marketing and operations profiles. The pharmaceutical sector was represented by Dr Reddy's, GSK Pharma and Novartis. Other companies that came on campus include Texas instruments, Wipro, Infosys, Cisco and Dassault.
The placement team added that HRM students were hired across all the above functions for Corporate HR, HR Consulting and strategy roles.
The institute further provided a Sector wise drill down