---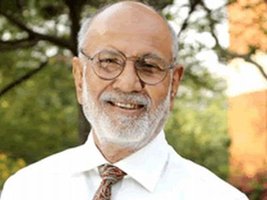 Dr Pritam Singh
The time when most b-schools are gearing up for the GD-PI round -- a standard part of the MBA admission procedure -- there are some who are experimenting with a cocktail of criterion. International Management Institute (IMI), Delhi, is one of the few b-schools which is planning to profile your personality using a questionnaire and some field activities this year to judge whether you are fit to join their programme. PaGaLGuY brings you more from director, IMI, Dr Pritam Singh, about these psychometric and simulation tests, which would be part of the institute's admission procedure this year onwards.
What is the idea behind a psychometric test?
Entrance exams such as the Common Admission Test (CAT) and the Graduate Management Admission Test (GMAT) only evaluate the cognitive ability of MBA applicants. In these tests, students with a science and maths background score better than those with an arts background, which is somewhat unfair. It is taken for granted that the latter have a low Intelligence Quotient (IQ), which I know for a fact is not true. Besides, leadership is directly related to the connection an individual can build with his/her colleagues and superiors. Management is pragmatic in terms of application in which merely measuring the capacity of the mind is not enough. A person also has to be sensitive to his own self and of the environment around him to become a holistic manager. A psychometric test will precisely evaluate that, it will judge the Emotional Quotient (EQ) of the candidates. It will also give candidates coming from diverse backgrounds an equal chance to enter an institute of their choice.
What inspired you to introduce such a test?
I have been in this field for 40 years and have trained more than two lakh managers. During this long span, I have come to recognise the difference between a good and a bad manager. A good manager is essentially an individual who is humane, has the power to relate to his colleagues and is always ready to take up responsibility at crunch time. I had done an analysis on the topic when I had been in the Indian Institute of management, Bangalore and had found out that the best leaders were those who are sensitive. When I was at Management Development Institute (MDI), Gurgaon, the idea of introducing psychometric tests as a part of their admission procedure was floated. However, it was never followed up, so I carried forth the idea with me when I joined IMI.
What will be the exact format of the new admission procedure?
We will put out our final list by next week. Our actual procedure will begin sometime during the second week of February. Every applicant will have to fill up two psychometric test questionnaires, after which they will go through a series of simulation tests. This will be followed by a GD-PI session, which would be a final rung in the ladder.
What psychometric tests will be used by the institute?
We had considered a number of psychometric tests including Myers Briggs Type Indicator (MBTI), Caliper and California Critical Thinking Tests, and have decided upon two. Each candidate will be given a time frame of 20-25 minutes to fill in the psychometric test questionnaires.
What is a simulation test and how it is important in the admission procedure?
A simulation test helps test the analytical understanding and target setting of the candidates. For example, passing the ball may be one such simulation test; we may ask a few students to stand in a circle and set a target of how much time it would take for the entire group to pass the ball from one end to the other. There will be a mix of people who would set a short time target and others who would set a long time target. Depending upon the difficulty of their target, candidates will be observed on the basis of how high they set their targets and how well they manage to achieve those targets. Such simulation tests would help us understand the candidates on a much deeper level.
How much weightage will these tests be given in the admission process?
These tests will carry 30-35% weightage in the total admission procedure. And as IMI gives importance to a consistent academic performance as well, marks will also be allotted for past academic record.
Who will judge the psychometric and simulation tests?
We are planning to bring in a mix of 8 to 9 people on the judgement panel. In addition to the institute's faculty, we are going to have people from the corporate sector as well as experts in psychometric tests who will be key to analyse these tests.
Do you have any apprehensions in introducing this concept?
I would not call it an apprehension, but perhaps the admission procedure would get a little longer. The process that took about 10 days to be completed would now get stretched to 20 days. The tests would take a minimum of an hour per candidate.
Is the admission process being introduced at all the three campuses of IMI?
IMI, Delhi is definitely introducing the concept, however, I am not sure whether it would be introduced in Bhubhaneshwar and Kolkata as well. As the tests will take up a lot of time, the other two campuses may decide not to introduce them.
It is always difficult to sell a new concept to people. Any message to IMI aspirants?
Candidates should take this new admission procedure as a challenge and an achievement. At the end of the rigorous process, every selected candidate will know he deserved to make through. Plus, by including members from the corporate world as part of the judgement panel, students will get a flavour of the corporate world. Also, the corporate world would know that our students have gone through a rigorous process to be a part of the institute.
Will this new admission procedure be communicated to the aspirants?
We will send the details of the new procedure to all applicants via email. Also, in comparison to last year we have received 35% more applications till date because of which we have increased our application deadline to February 29. However, we will release our first list by next week.
Any other major changes being planned for the institute for the new academic yer?
We are planning to make IMI, Delhi a fully residential campus. We will also increase our student base in the regular programme by 60 from this academic year, in addition to the students who will join our PhD program that we are starting from this year. In would raise our student base from 360 to around 450. Currently, our campus hostel has 135 rooms and we have already laid the foundation for new hostels, 35 faculty rooms and two management development programme rooms in the present campus. Till the time the construction is complete, we have made an arrangement in the Archana complex, which will accommodate 200 students.
Why the shift to a fully residential campus?
We have discovered that sometimes in a bid to rush home, a student's productivity level goes down. Our sole purpose with the move is to get student participation in the best possible manner. However, this move will not affect our fee structure.
Ek baar jo maine commitment kar di... 8)