---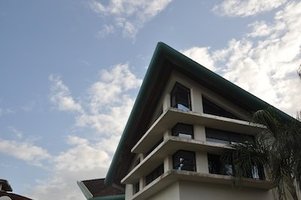 The IIM Kozhikode campus (Photo: P Venkata Rajesh)
This is one time where the Indian Institute of Management (IIM), Kozhikode has beaten both IIM Ahmedabad and IIM Bangalore. It has received the amended Memoranda of Association (MoA) from the Union Human Resource Development (HRD) ministry, which makes it the first IIM to be operationally autonomous.
Speaking to PaGaLGuY, IIM-K director Prof Debashis Chatterjee said that the change meant that IIM-K was free to choose its own chief executive and could spend its money in the fashion it thought most appropriate. Explaining further, Chatterjee said that the IIM-K board would now have a greater say in the appointment of the director and chairman of its board of governors. The board will shortlist three names and the ministry will pick up one of these. Currently, the HRD ministry takes care of the whole procedure.
IIM-K will now also be allowed to manage and raise funds and use them in the way it deems fit. I am talking about the funds generated by us and not what is given by the HRD ministry to the IIMs, clarified Chatterjee. The change in MoA also means that IIM-K will now have more independent power to take decisions about employing and paying faculty. Also, taking decisions about starting new campuses, whether in India or abroad, will also be swifter.
The amended MoA defines the ownership and organisational relationship between the IIMs, the government and the industry in general. IIMs are societies established under a societies registration act, and each society has an MoA which lays down the objects and rules of governance of the IIM. Although the amended MoA does not make the IIMs private institutions, it does accord the b-school a lot more freedom in both day-to-day functioning and taking strategic decisions than it earlier had.
Senior officials at IIM-K are expected to meet within the next few days to chart out the exact implications of this new freedom.
Faculty from other institutes who spoke off-the-record told PaGaLGuY that the altered MoA primarily meant a faster and smoother process of governance. Even a small request to the government takes ages to see the light of the day. Now the process will be faster, said one. The IIMs will also have lesser explaining to do to the government before it spends money.
In fact, all the IIMs had met for a fundraising discussion at New Delhi in November 2011. A decision was taken to get into professional fundraising activities to supplement their incomes. That IIM-A and IIM-C have faced problems raising funds and had to look to its alumni for help has been in the news in recent times.
Three more IIMs --- Ahmedabad, Bangalore and Lucknow are due next to complete the process of amending their MoAs and receive similar autonomy.