Hey Guys,

There have been a lot of changes as far PRM Exams and eligibility for taking the exams is concerned.


PRMIA's Board of Directors has approved three strategic changes to the PRM designation, specially aimed at enriching the quality and standing of this certification in the risk management market. This in turn will benefit its candidates and designation holders.

1. Exam Frequency - PRMIA will discontinue on-demand exam taking and will offer exams at fixed intervals throughout the year.
2. Exam Bundling - The PRM Handbook will now be sold as a 'bundle' with 4 exam vouchers.

3. Experience Requirements - PRM holders will only be validated with the attainment of a minimum level of either education or work experience.

Exam Frequency:

PRMIA's new testing approach will begin in January 2014; thus, the last date for "On Demand" testing will be December 31, 2013.

This new structure will advance PRMIA's capability to continuously update its curriculum, thus keeping its exams current, which is essential given the ever-evolving nature of the risk management industry.
We can offer this examination approach to our candidates, while still maintaining a high degree of flexibility in comparison to our peers by allowing 4 testing windows a year, each spanning over 3 weeks as opposed to an approach such as a single testing day spaced six months apart.

Exam periods will be:

• February – March (3 week test window)

• May – June (3 week test window)

• August – September (3 week test window)

• November – December (3 week test window)

To ensure convenience, testing will continue to be available in more than 165 countries in nearly 5,000 locations.

Exam Bundling:

In a rapidly changing world of risk management, the use of outdated textbooks ranks high among our concerns. To discontinue the use of obsolete material and encourage candidates to follow the most up-to-date information, PRMIA will start selling the PRM Exam as a bundle. Each bundle will contain 4 exam vouchers, which can be used with any of the 4 PRM Exams and a complete set of the Professional Risk Managers' Handbook (PRM™ Handbook). This will ensure that our candidates are constantly educated with the most pioneering study materials available in the field and will eliminate the need to constantly change the PRM Vouchers.

Voucher bundle options will include:

• 4 Exam Vouchers & PRM Handbook Digital Version

• 4 Exam Vouchers & PRM Handbook Print Version

• 4 Exam Vouchers & PRM Handbook Digital & Print Versions

Experience Requirements:

The reason for the PRM requiring some previous experience of related work is that candidates can apply their experience to the theoretical concepts they meet in their study. Also, it allows the PRM to be seen as a qualification that is held by experienced risk management practitioners. This will be an attraction to new PRM candidates and a benefit to PRM holders.

Minimum experience requirements:

• 4 Years if no bachelor degree

• 2 Years if bachelor degree

• No experience requirements if graduate school or holder of other accepted professional Designations (CFA, CAIA, CQF, etc.)

Please visit the official site (http://www.prmia.org/prm-exam/exam-changes) for more information.
Also, for those who would like to compare FRM & PRM please visit the following link.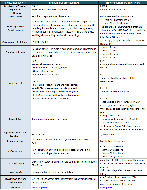 The current environment requires many people working in financial services to have a good understanding for various components of risk management (e.g. operational risk, credit risk, market risk, etc,). Risk management associations are a great venue for acquiring this knowledge.